What is the Ideal Cooking Time for Delicious Barbeque Roast Lamb
A laid-back Sunday calls for a delicious meal. And, a barbeque roast lamb perfectly fits in. Barbequing will be fun as you can do it together with your family and friends while enjoying some drinks.
Preparing A Rub
Prepare a rub for your lamb. Take some salt, freshly ground pepper, onion powder, garlic powder. In it, add some rosemary and thyme for the earthiness and aroma. Your rub is ready to use. This rub will help your dish once all the flavour is infused into the meat. Click here for more tips.
Let Your Lamb Rest
Take the lamb piece and make small cuts on it. Then take the mix you have prepared and rub it all over the meat. Don't forget to put it into the cuts too. Let it rest for some time to ensure all the flavours of the rub get absorbed into the meat.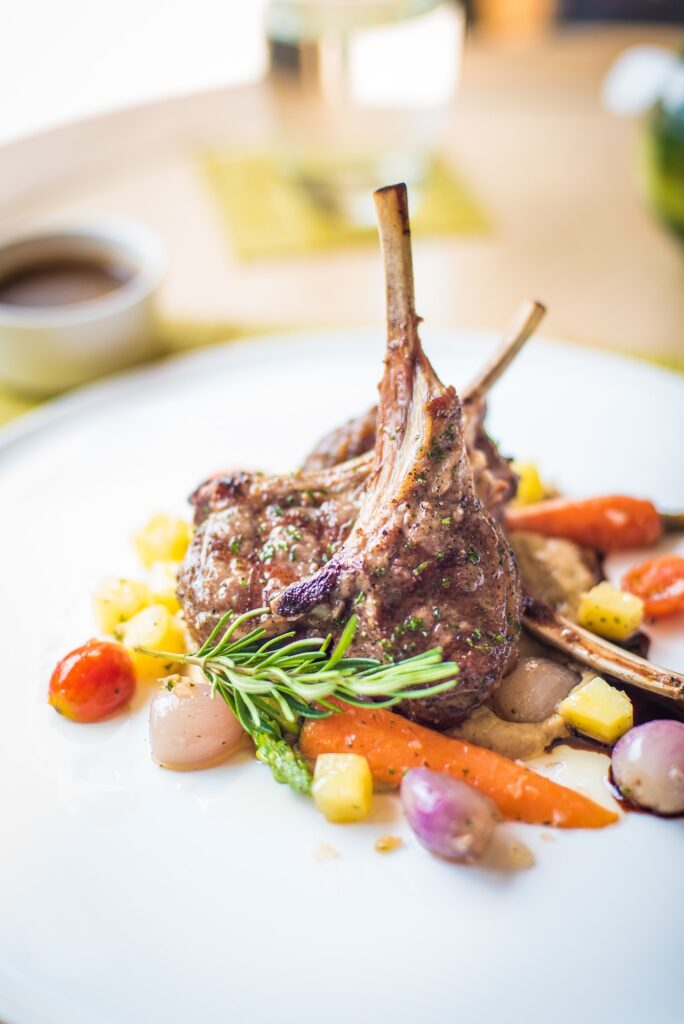 You will smell those aromas when the meat starts cooking. So, just forget about it for some time and chill in your backyard.
Setting Up Your BBQ
Lighting a barbecue needs time and patience. While your meat is taking its time to marinate well, you can put up the BBQ. Add a few firelighters to your charcoal grate. Fill the chimney starter with coal to the top level. Now place the chimney starter over lit firefighters. Your BBQ will be ready in an hour or so for cooking.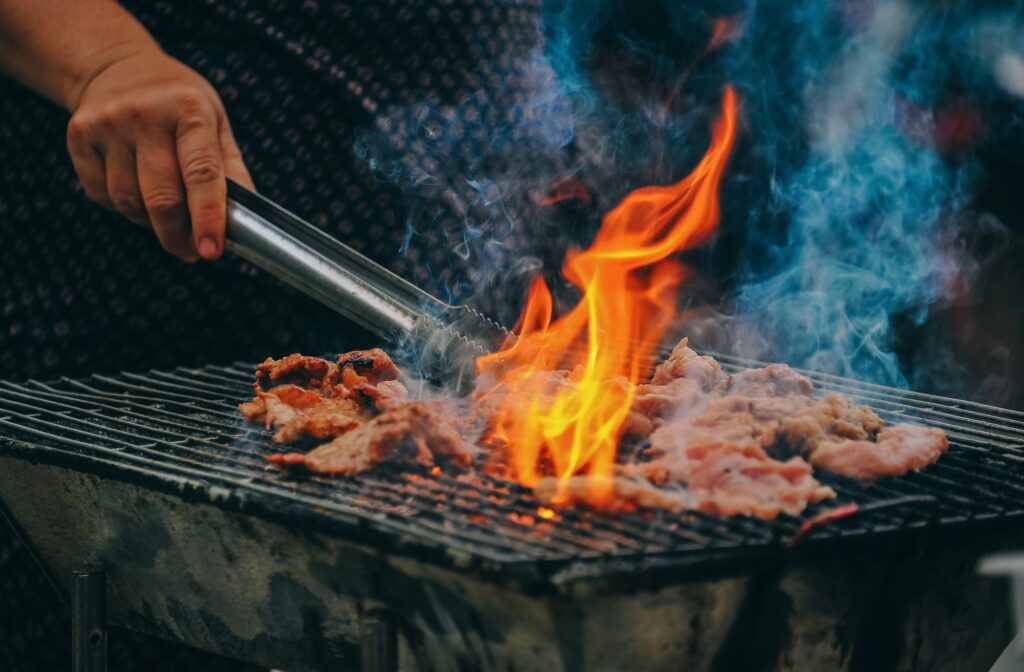 Once you see the coal ash and grey, your BBQ is ready to go. You can adjust the heat during cooking by lowering or raising the grill. You can also throw some wood in it to get that fragrant smoky flavour in the meat.
Ideal Cooking Time for Roast Lamb
There is no perfect ideal time to cook your lamb. It depends on the lamb cut and how you like it. Click here to know what the ideal cooking time for delicious barbeque roast lamb is?
Lamb round, topside roasts, lamb rump (500g): The BBQ temperature should be set at 200°C. To cook your lamb to rare, keep it on the grill for 20 minutes on 60°C. Increase the temperature to 60-65°C for 25 minutes to get a medium cooked lamb. To get a well-done lamb, cook for 30 minutes at 70°C.
Rack of lamb: Set the BBQ at 200°C. To get a rare cook, leave the meat for 20-25 minutes at about 60°C. 30–35 min of cooking at 60-65°C will give you a medium cooked rack of lamb. Cook your meat for 40–45 min at 70°C for perfection.
Leg or shoulder (bone-in), easy-carve leg, shoulder (500g): Set the BBQ temperature at 180°C to cook the leg and shoulder. Get rare cooked meat in 25 min adjusting the grill to 60°C; a medium cook will take 30min with grill temperature set at 60-65°C. The well-done leg or shoulder will be ready in 35 min at 70°C.
Check the temperature of your grill and BBQ using a thermometer. Don't let it overcook. Use drip pans to prevent all the juices of your meat from falling in the grill. The leftover juices can be turned into delicious syrup for pouring over your cooked lamb.
It's best to keep the lid on while barbequing. This will keep your meat moist and juicy and cook it evenly. BBQ is fun, and once you know how to do it, it's an easy-breezy task.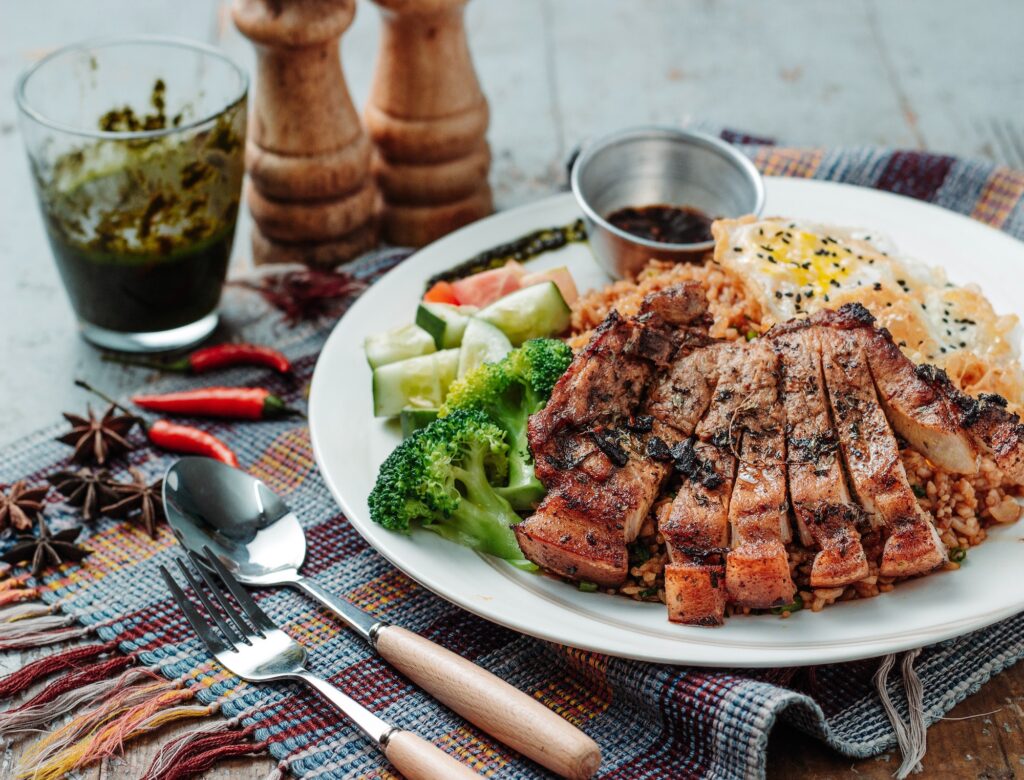 Do you have any BBQ grilling tips for roast lamb? We would love to hear them in the comments section below. As always, if you have found this article of any value we would love for you to 'Pin It' on Pinterest and share with your friends and family across social media and beyond!
Tagged:
BBQ
food
Lamb