Do you know what I think is absolutely lush? Supporting other people. It's one of my most favourite things to do. You should never forget your roots, you should never get too arrogant or too big for your boots. Bloggers, you'll know I'm referencing THAT Cosmo article! So when Diane who writes over at Studio Nailz & Beauty organised her very first influencer event. For her role at Kiehl's on Blackett Street, Newcastle I was so excited to go along.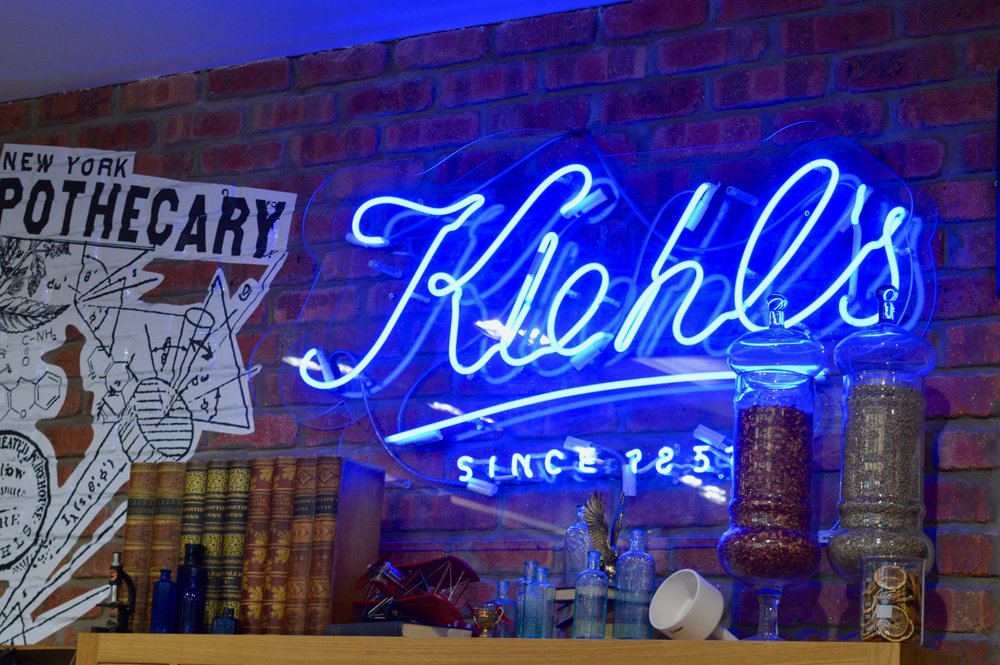 I've seen Kiehl's many times before, mainly dotted about my US travels. In New York and Boston in particular. With an abundance of beauty and health brands, I've never really gotten to know the brand. I've always just noticed the skeleton that stands at each store's door beckoning you in.
Cocktails of Lotions
Arriving at the store we were given the red carpet royal treatment. With red rope barriers greeting us and a Bubble Bath Cocktail made by mixologists. From The Alchemist across the road handed to us as we entered.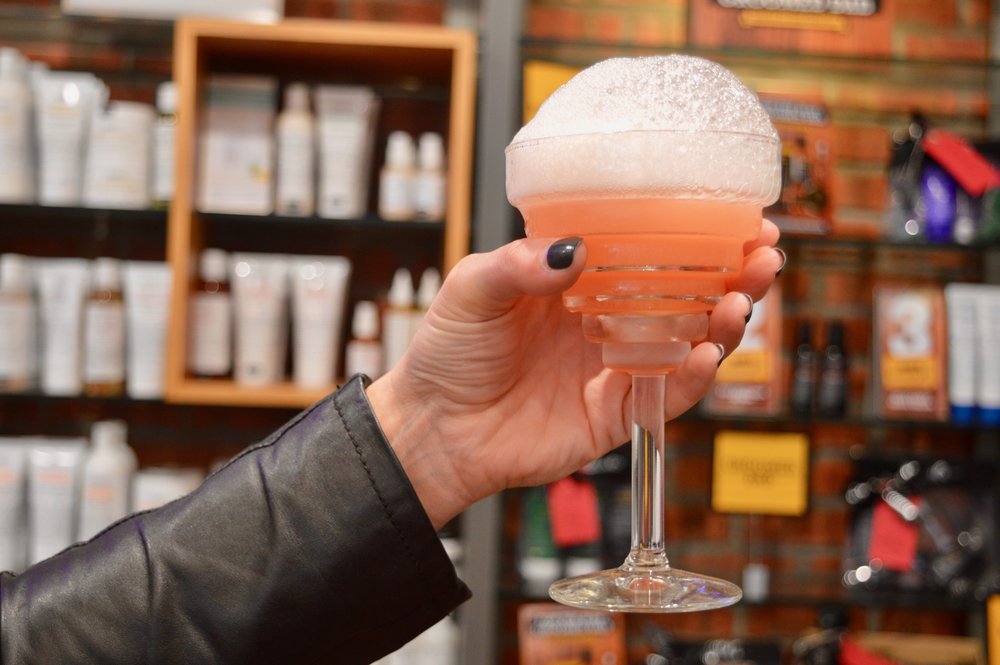 A fabulous rainbow cake dusted in hundreds and thousands provided by Coffee Trader. Which had a large chunk missing as I turned to chat to some of the other fabulous influencers who were munching on their piece.
As I chatted to Diane, she enthusiastically talked to me about the rich history of the brand. A 166-year history to be precise. With the first Khiel's opening in 1851 in New York, this Apocathery created mixes from natural ingredients. Mr Bones, the skeleton, who you'll see in every Kiehl's store. Was used for patients to point where their ailments were on the body for the Pharmacist to help heal.
History of Kiehl's
In 1921 Irving Morse who was the retiring Kiehl's apprentice bought the apothecary and created the Musk Oil that is still on sale today. In 1961 his son Aaron a former pilot took over the family business. Which is why you'll see model planes strategically strewn from the ceiling. Each and every single piece of decor in the store has been added not only for aesthetics. But also to represent the steeped history of this family brand.
Now owned by L'oreal, fellow influencer Gemma from Gemma's Little World questioned the ever so knowledgeable Diane about their policy on cruelty-free products. She very confidently told us that since 2007. When the company was purchased by this global brand (who have also added super brand Urban Decay to their portfolio) that they have not tested products on animals in the USA or UK since then. They do however sell to China and as per Chinese regulations for products sold in this territory the Chinese Government test all imports on animals.
With a focus on skincare, their best selling product is their Midnight Recovery Concentrate. A formula designed to repair and restore skin at night where the skin is most receptive to repair and absorption. With a lavender, primrose and squalene blend the smell of this concentrate is to die for.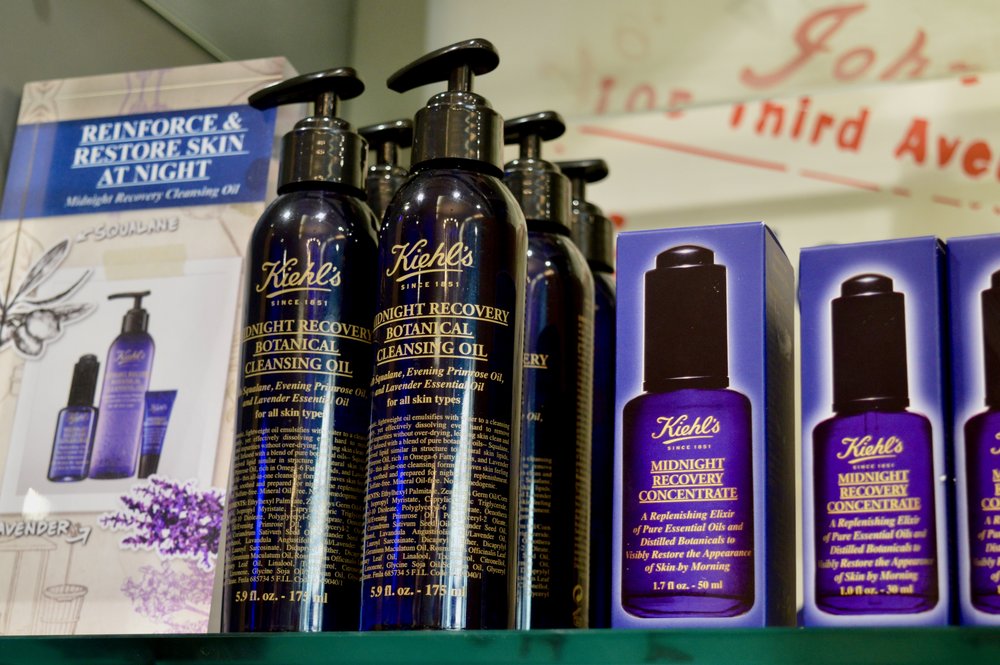 Kiehl's offer complimentary hand and arm massages and a complimentary skin test. I always thought I had normal skin. With the Kiehl's skin test I was surprised to discover that I had a normal forehead but dry cheeks. Asking Diane to recommend a product. She, of course, said the go-to hero product. Midnight Recovery Concentrate or to also try the Creamy Eye Treatment. This uses avocado which is naturally oily to balance the dryness.
Great Team
The knowledge about the products and the friendly relaxed environment really made for an enjoyable evening. Massive kudos to Diane for a fabulous event and to introducing me to the world of Kiehl's which I'm excited to discover more of.
If you've not visited your local Kiehl's store before you really ought to the simple branding but highly effective skincare products will have you wishing you had discovered them sooner.