Whatever food you're in the mood for in Qatar you will find. From hoards of traditional Arabic food including Lebanese and Palestinian to western chains such as The Cheesecake Factory and Nandos, Qatar has it all.
As with any country I visit I like to really explore the culture and this includes the cuisine. So for the four days that I was in Doha, I made sure that I dined on only traditional food and not chains that I was familiar with. The way of Qatar is that food is made for sharing, much like tapas style. So be prepared to break bread with those you travel with.
Parisa
Parisa is located in the Souq Waqif, a Ritz-Carlton restaurant it is often hailed at the best Persian restaurant ever. Immerse yourself into a fine dining experience like no other with Persian cuisine. As you enter in from the Souq Waqif you'll notice that the walls are extremely ornate with a central fountain feature in the restaurant.
Interior dream
The interior of the restaurant is an absolute marvel and combines hand-painted Persian artwork of myths and legends, intricate mosaics, ornate chandeliers and thousands of tiny mirrors. These were handpicked from Iran and assembled in Doha over 3.5 years! To provide an authentic Persian dining experience.
In addition to this Parisa also boasts a private dining room which is the most impressive space. With luxurious and opulent reds and golds, this dining experience is like no other.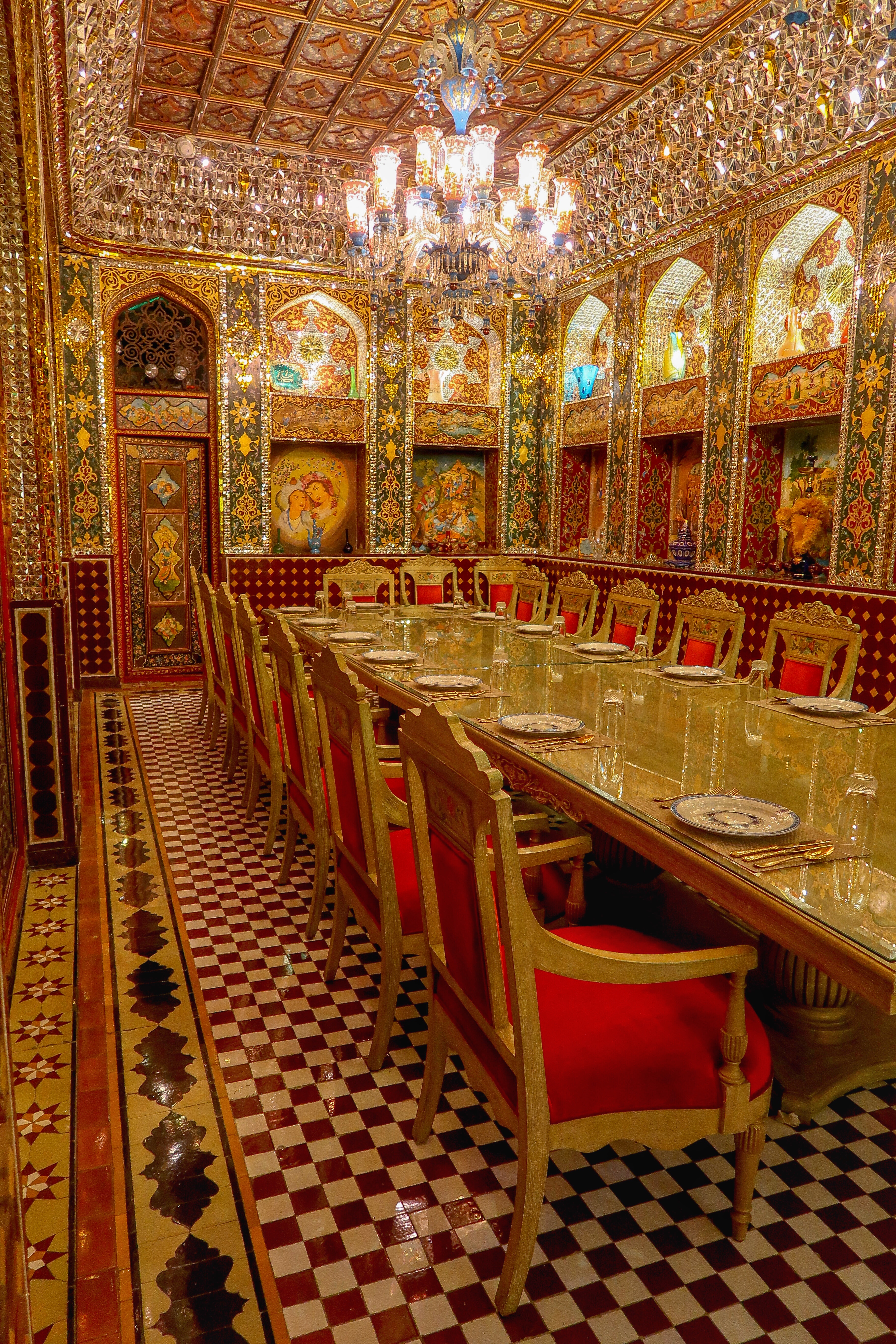 Choose from a menu of traditional Persian cuisines including; Adasi, a traditional lentil soup. Salad-e-Shirazi, Mast-O-Khiar, which is chopped cucumber, walnuts and raisins mixed with creamy yoghurt. For mains choose from rice dishes, items from the grill or slow-cooked stews.
Aljasra
As you wander around the Souq Waqif, you'll discover streets leading all over in this popular area. If you're not familiar with the area, it can be like a rabbit warren, which can end up in your favour if you happen to stumble upon a delicious traditional restaurant.
Aljasra is one of these. This is a restaurant well known by locals, not particularly easy to locate as down a side street and not very well signposted. But really worth a visit to. With all the food being traditionally home-made by the owner and her sister.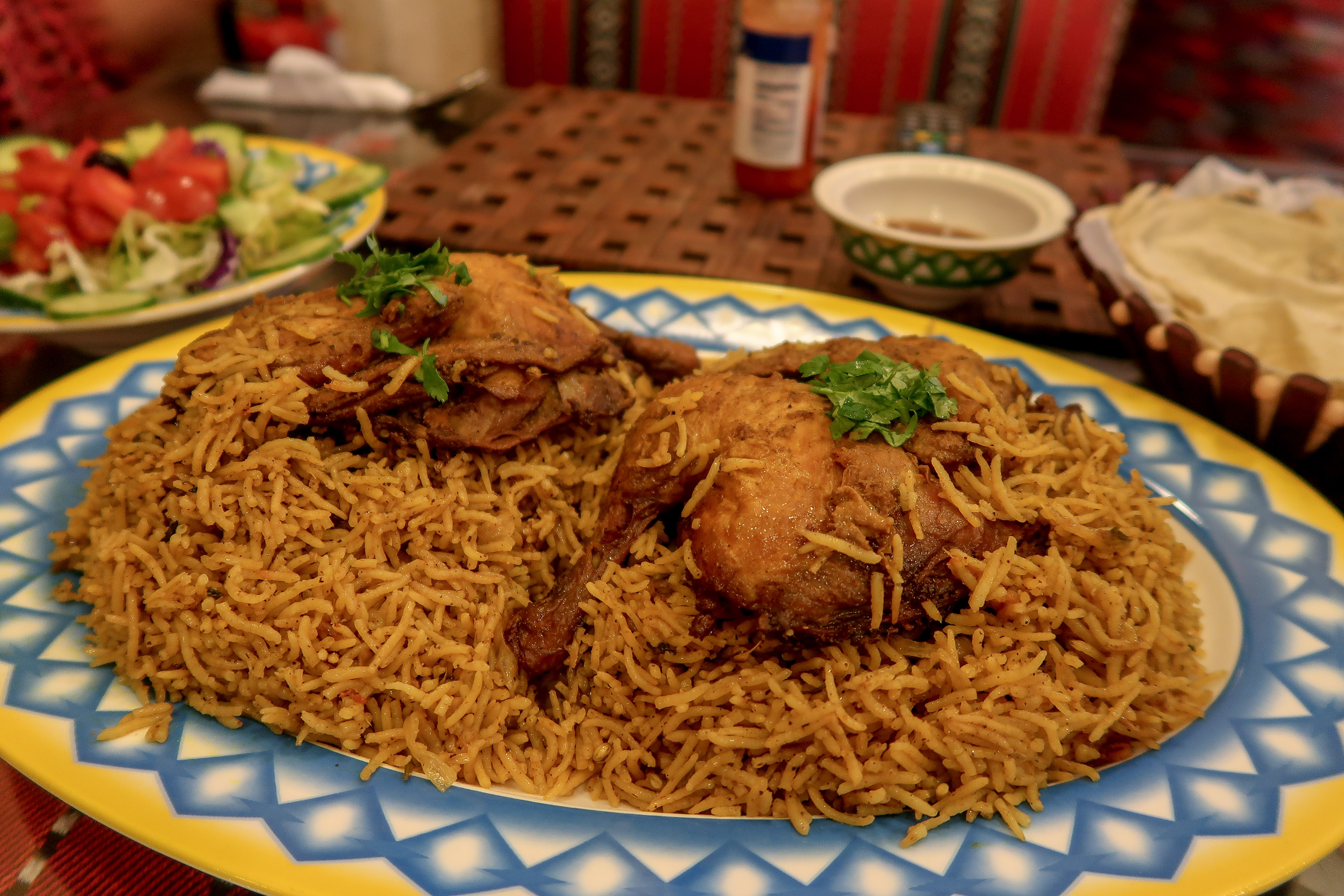 Traditional dining
The food served, of course, is traditional and includes some of the best food I personally ate in Doha. We dined on Harees, which is boiled, cracked or coarsely ground wheat mixed with meat. The consistency varies between porridge and a dumpling. Considered a great dish for your health by the Qatari locals because of its nutrient content. It is also served as a great way to break the fast at Iftar during Ramadan. We also enjoyed Biriyani Chicken, Meat Makboos and salad.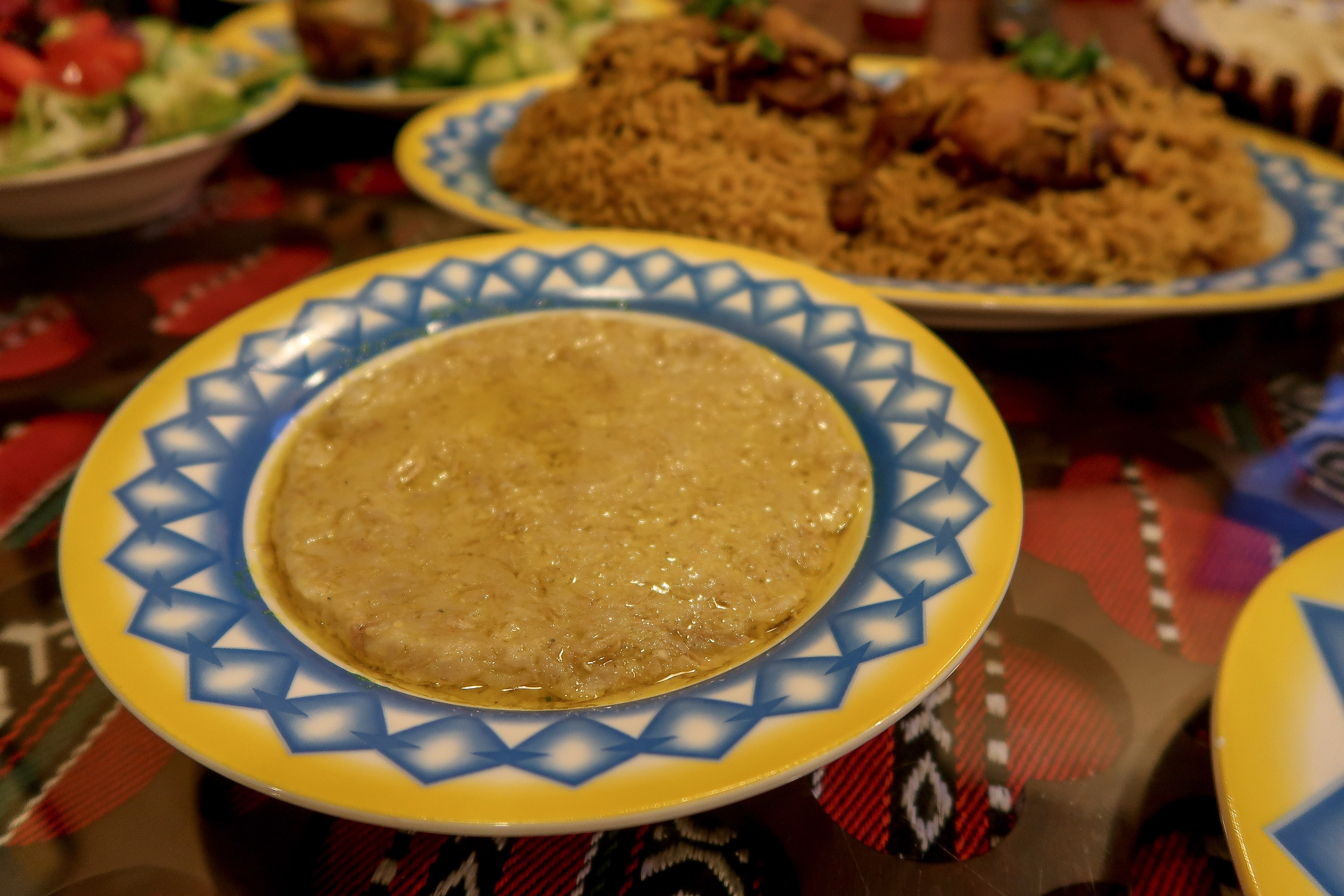 If you're in Doha make sure you check out a drink known as 'lemon-mint'. This is a popular drink served here in Qatar and is very refreshing. This lemon mint here was the best that I had on my whole visit.
Baladna
The Baladna is a livestock and dairy farm located in the north of Qatar. Originally sheep and goat farm the Baladna business has had to diversify exceptionally quickly with the help of the state due to the blockade caused by Saudi Arabia. Now producing dairy products such as cheese, milk and yoghurts. Baladna contributes to 80% of the demand in Qatar for such products. With cattle being brought in from the USA and growth of their poultry sector, Baladna is the most well-known farm in the whole of the country.
You are now able to find Baladna restaurants all over Qatar, especially in shopping malls. We headed for a spot of lunch at the Mall of Qatar and enjoyed a whole selection of traditional Arabian food. Including hummus, meat and yoghurt, flatbreads with meat and cheese kanafeh.
All of the produce, wherever possible, comes from the farm in the North. The main farm also has a large restaurant where you are able to dine, it is recommended to book as frequently used for hosting Royalty and Diplomats.
Sealine Camp in The Desert
After a day in the desert, the perfect destination for dinner is the Sealine Camp. An exclusive camp on the ocean's edge serves up traditional dishes including hummus, kofte, traditional Qatari fish and pasta. Kebab and olives as well as chicken wings.
All deliciously cooked fresh upon your arrival. The food is all homemade and there's plenty of it so make sure you arrive hungry.
Bahanes at Night Market
Container parks are becoming big business and with the arrival of the World Cup in 2022, Doha has just opened its very own Night Market. With a host of vendors selling global street food from all over including 'Scary Burger', deep-fried ice cream and lots of Arabic Coffee. At the Night Market, you'll find plenty of places to eat and drink.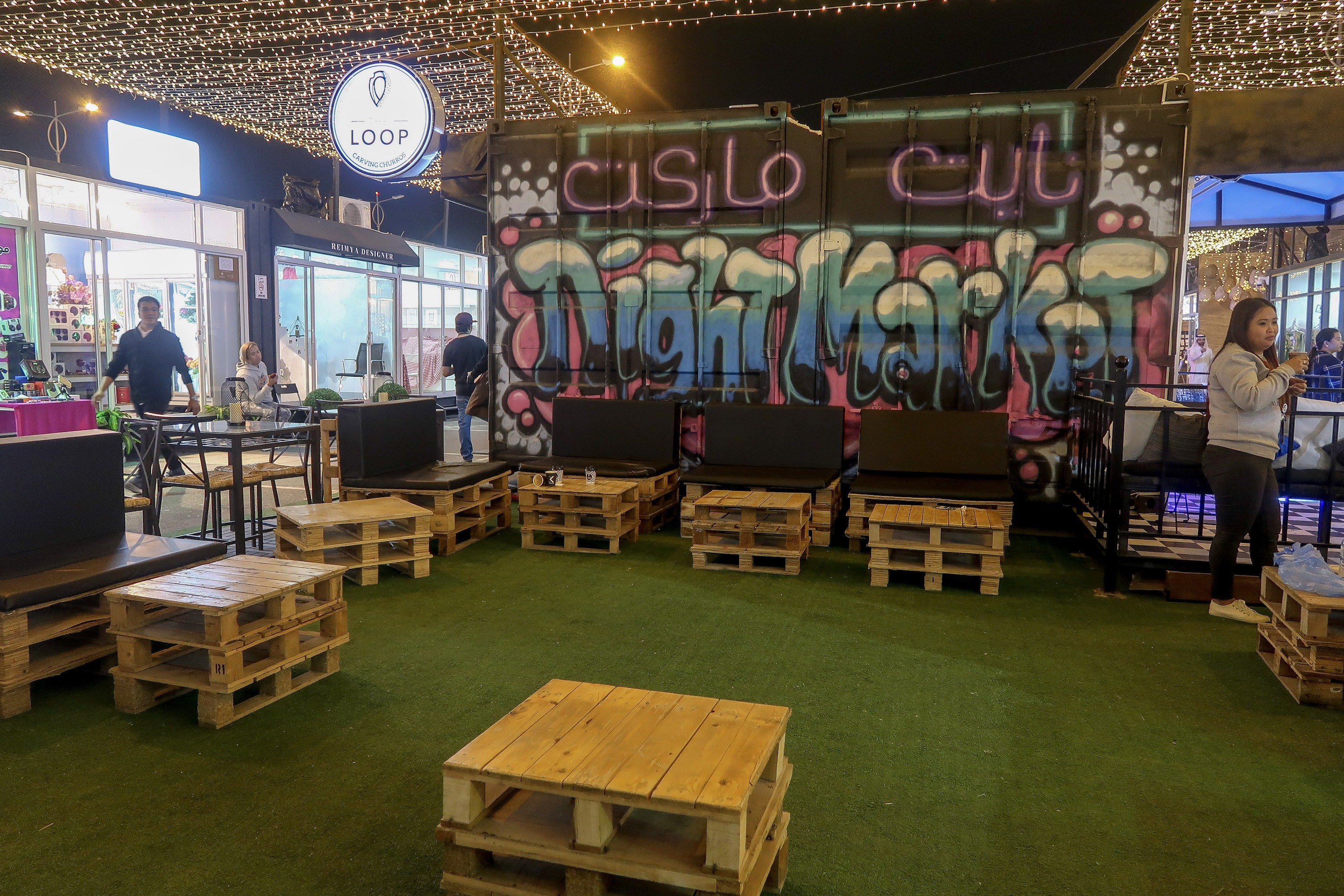 Located next to the Duhail Sports Centre it's a great place to grab some food pre or post cup game.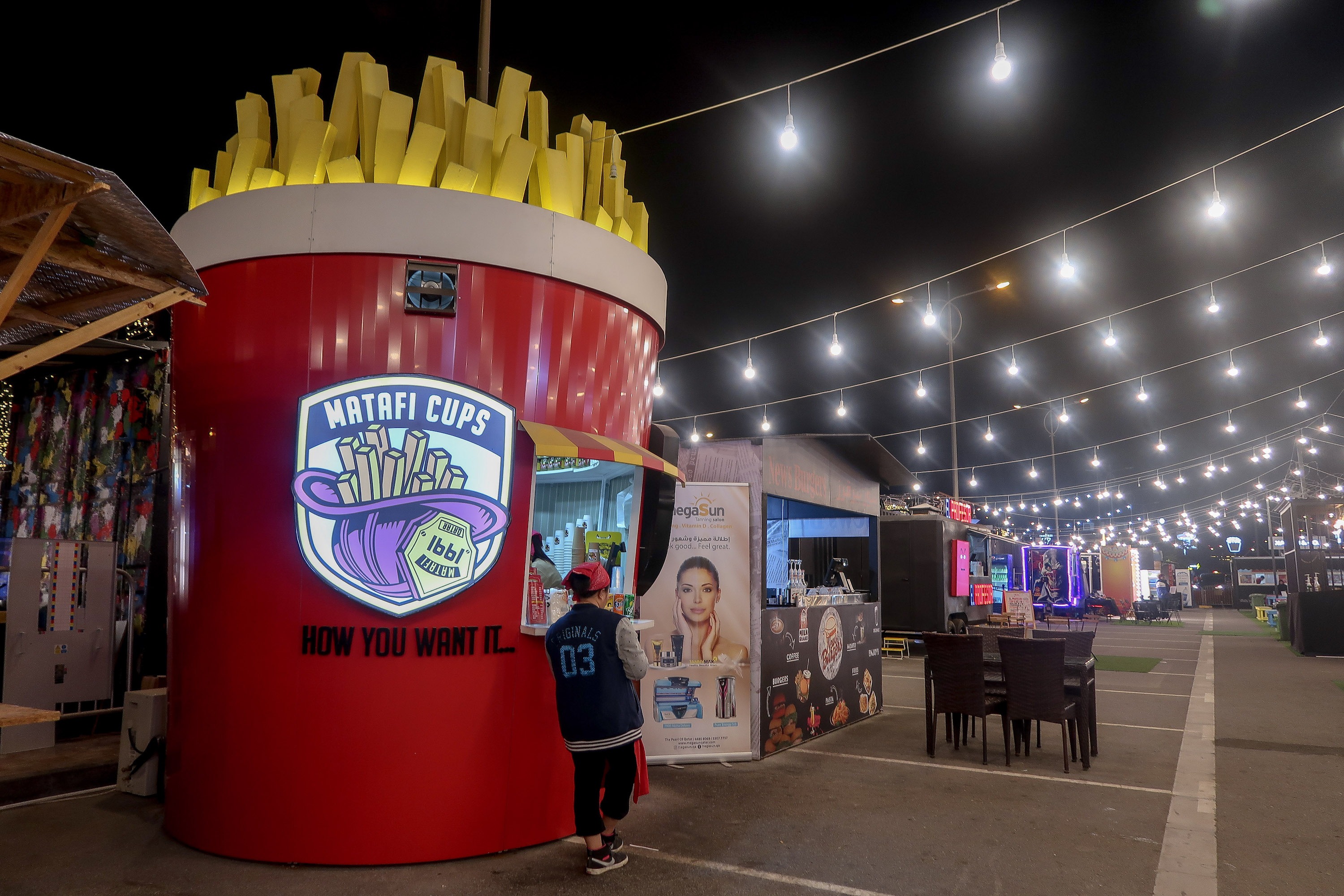 Qatari local favourites
We ate at Bahanes, this is a traditional Qatari food stand. This time experiencing something we hadn't tried before, Arabic pasta. This spicy chicken pasta was flavoured with cardamom and other spices and was exceptionally delicious.
We also enjoyed Harees and Madrouba. This dish is similar to Harees. It is rice cooked with milk, butter and flavoured with cardamom. Then the meat is stewed along with mashed beans. This was so good and unlike anything that I've ever tasted before. We also dined on Chicken Biryani too. 
If you're looking for independent food vendors with a quirky twist and something completely different from what you've already experienced in Doha. Then I highly recommend a visit to the Night Market.
ZIRYAB Restaurant at The Pearl
The Pearl is one of the most exclusive parts of Doha. With the apartments located here the most expensive to purchase in the whole of Qatar. The Pearl is named as a nod to the original export of Qatar, pearls.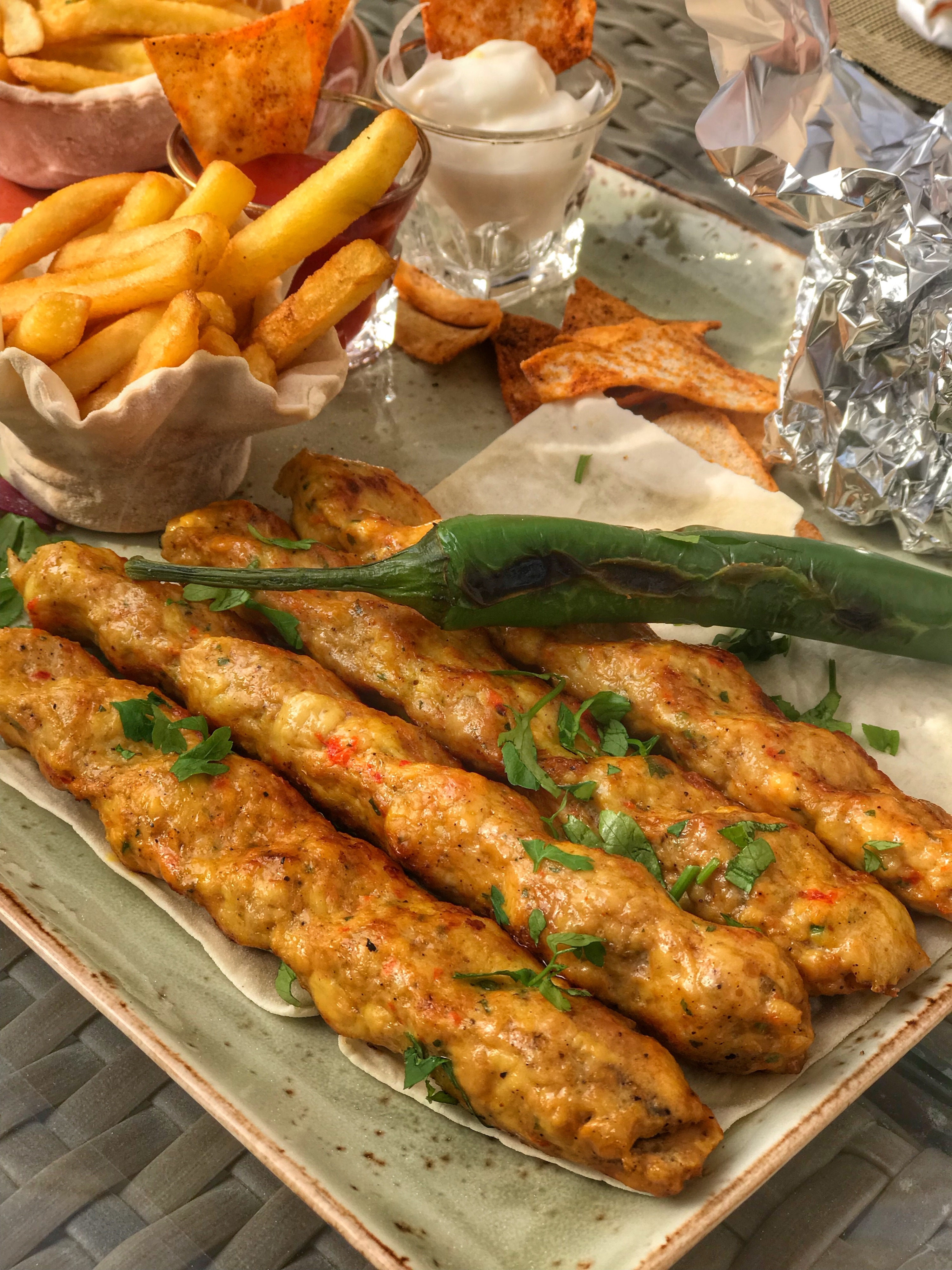 This part of Doha is seen as a crown jewel. Head past the Pearl and into Qanat Quartier a more Mediterranean looking district with a very Venetian feel as the river runs through and under many bridges. There is a whole host of places to dine here including western favourites such as Nando's, Applebees and TGI Friday's. There is, of course, again traditional Arabic restaurants dotted about too. We dined at Ziryab which is just a short walk from the main drag. We selected an array of dishes to share including; boneless chicken, chicken kebab, lamb kofte, kibbeh, hummus with meat and cheese kanafeh.
Ard Canaan
Located on the Corniche Ard Canaan is a traditional Palestinian restaurant. With an expansive menu, you are able to head up metres from the beach to enjoy a feast for your senses.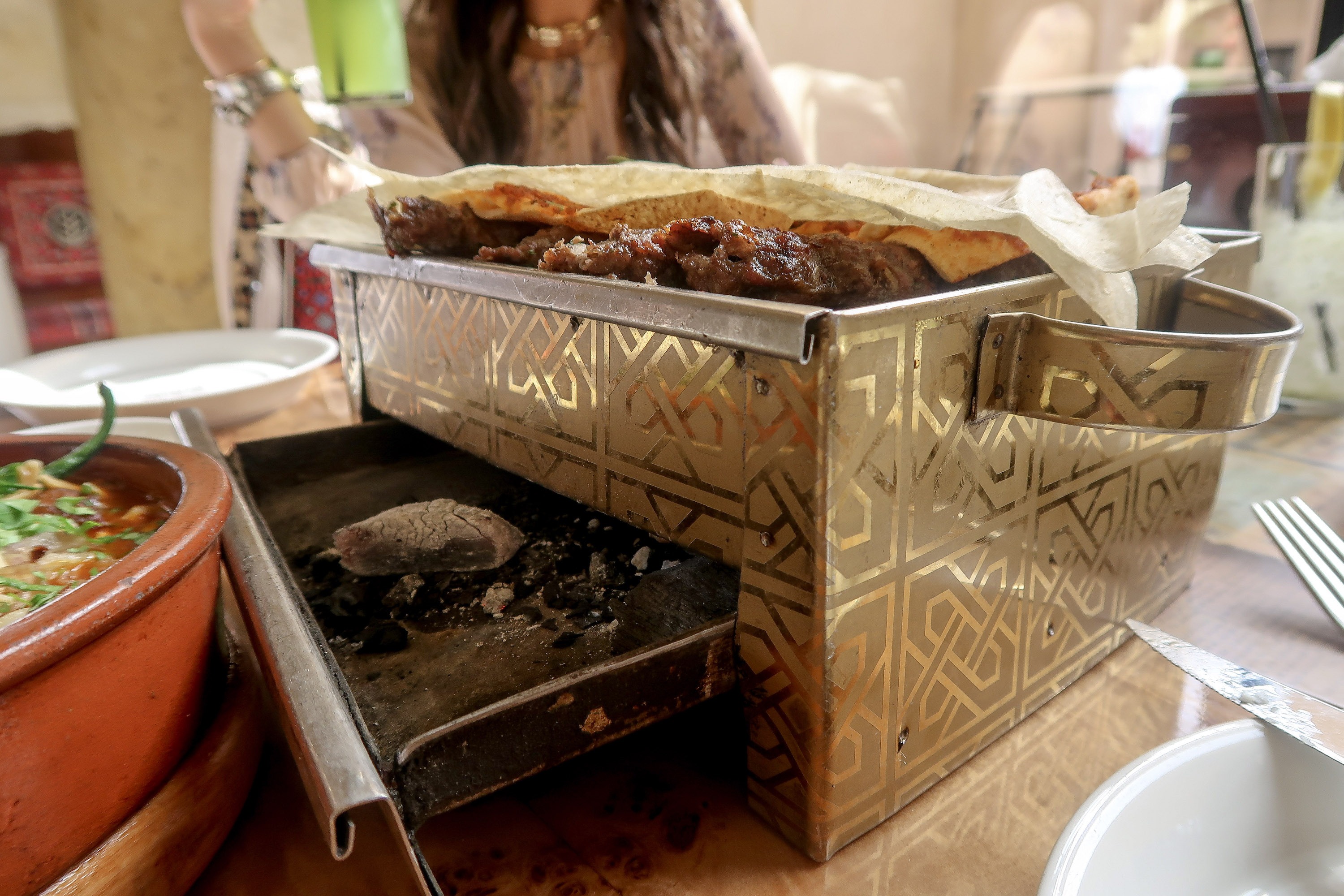 The striking restaurant is spacious and like all the restaurants located along the Corniche and throughout Doha, really impressive to look at. The menu has a whole host of different dishes and we enjoyed stuffed falafel, hummus, eggplant mutabal, lamb kebab, halloumi and potato mofarkah. All of which were exceptionally good and a highly recommended eat.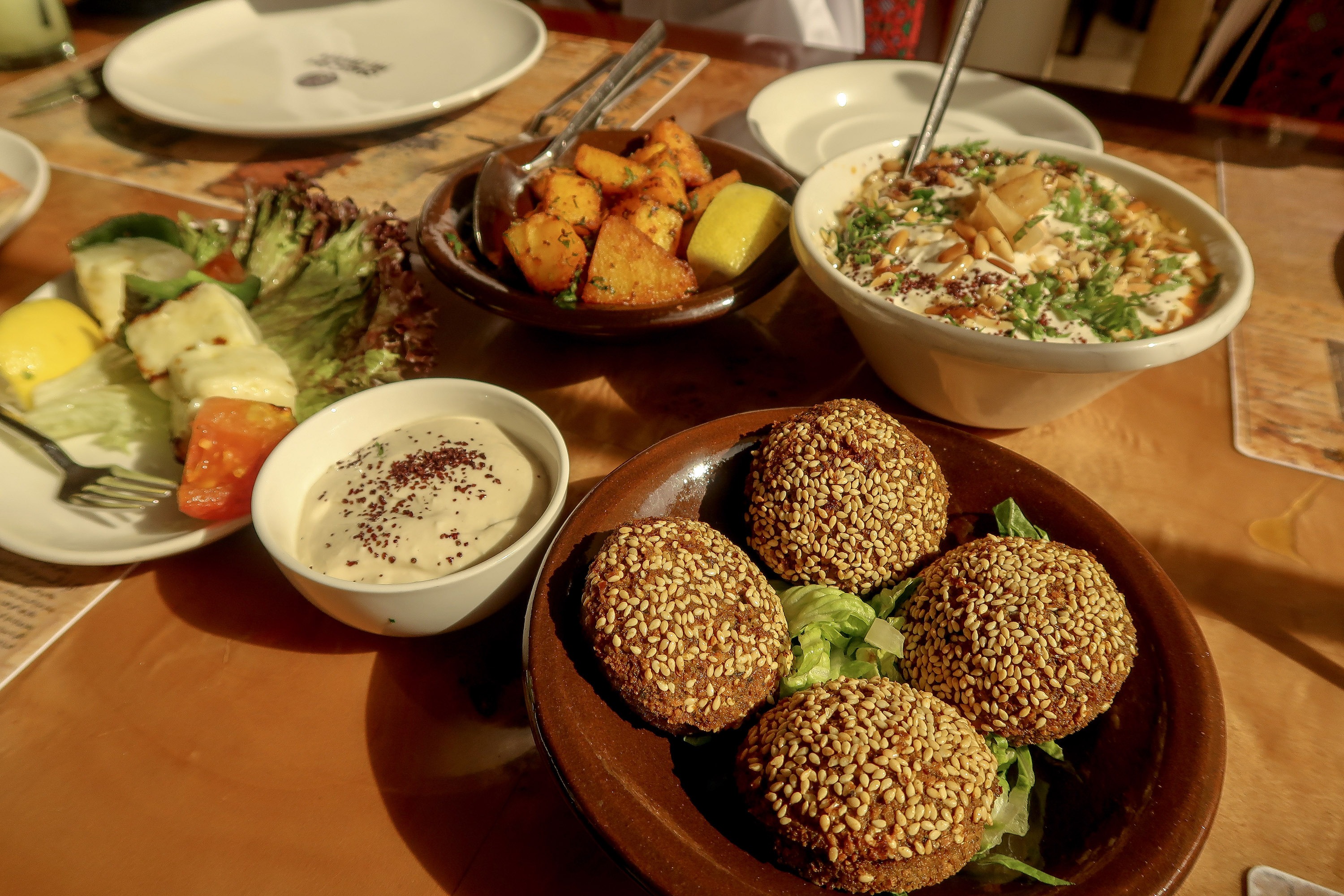 CUT by Wolfgang Puck @ Mondrian
As this was the restaurant in the hotel in which I stayed in, I dined here every morning for breakfast. Wolfgang Puck is synonymous with fine dining and my first encounter with him was through his handful of restaurants in Las Vegas.
The breakfast was served buffet style with an a la carte menu. Particular attention was made to the pastry selection which was expansive with sweet treats from all across the globe. The buffet was beautifully presented and was a really high-end continental breakfast which included a different curry every morning. Chicken sausage, beef bacon and baked beans for if you were missing a traditional British fry up.
From the a la carte menu there were eggs Benedict and omelette. A full fruit bar with everything from bananas to lychee and the most delicious watermelon juice. To a meat platter with turkey, chicken, lamb and hummus, tabouleh and even Arabic pickles. The restaurant really did create dishes for all nationalities whilst providing an upmarket fine dining experience.
They also serve lunch and dinner. You can book a table here.
---
Visit Qatar from £685 per person
Away Holidays is offering a three-night holiday to Qatar from £685 per person. The price includes accommodation at Mondrian Hotel, Doha in a standard room including breakfast and flights with Qatar Airways from London Heathrow. For selected departures in 1 February – 31 March 2019. Book by 31 March 2019. To book call 0800 422 0782 or visit www.awayholidays.co.uk
Qatar National Tourism Council: For more information on Qatar, please visit: www.visitqatar.qa
Mondrian, Doha: For more information on Mondrian, Doha, please visit:www.morganshotelgroup.com/mondrian/mondrian-doha
Q-Explorer: Transfers, tours and activities can be provided through Q-Explorer: www.q-explorer.com/
Qatar Airways: For more information on Qatar Airways, please visit: www.qatarairways.com

---
Want to discover more of what Doha has to offer? Find out how I spent 4 days in Qatar.