Paddle Boarding has become increasingly popular in recent years and for the right reason. It's the perfect summer activity that will get you out on the water with such ease. If you're new to paddleboarding, here are the seven essential things you will need if you want to try out this fun activity and remain completely safe.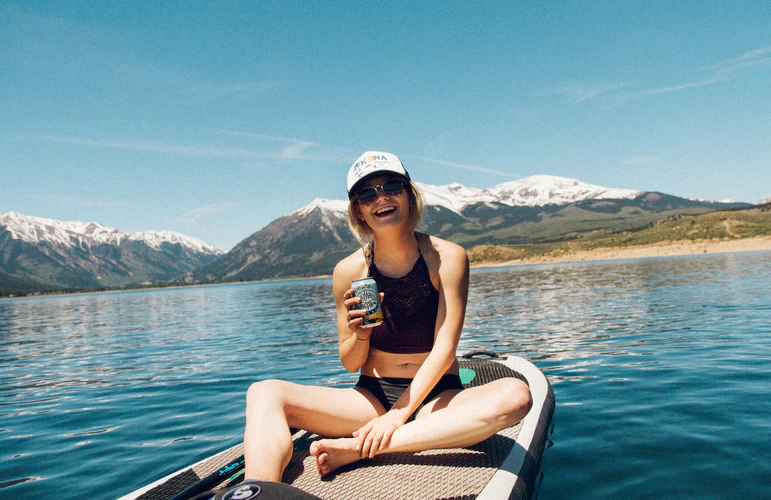 Calm Waters
If you're looking for tips on how to try out paddleboarding it's safe to assume you're completely new to the experience. This is why it's all the more important to find a safe environment so you can practice without getting hurt. The best way is to start in calm waters such as lakes and remember to take it easy. Also, expect to fall off the board a lot, so it might be best to wear appropriate clothes and maybe a lifesaving jacket for good measure. Doing so would give you peace of mind whenever you go paddleboarding.
Swimsuit
We've said it before and we'll say it again, if you're just trying out paddleboarding – you will fall off-board a lot! This is why it's a no-brainer to dress in a swimsuit because who wants to get their clothes wet over and over again. Furthermore, you might damage your phone or wallet if you just blatantly hop on the board. Dress for the occasion so you don't have to worry about any of these things and only focus on getting the balance right.
The Right Board
It goes without saying that a paddleboard is an essential thing you will need if you want to try paddleboarding. A paddleboard is what you stand on during paddling, and it can be used in very different ways including while you're lying, kneeling, or standing. There are numerous types of paddleboards but if you're a novice you should probably invest in an inflatable paddleboard. And if you're unsure how much to invest, click here for more information so you can get yourself that paddleboard with no fuss. Doing so will help you make an informed decision on how much you want to invest in this hobby.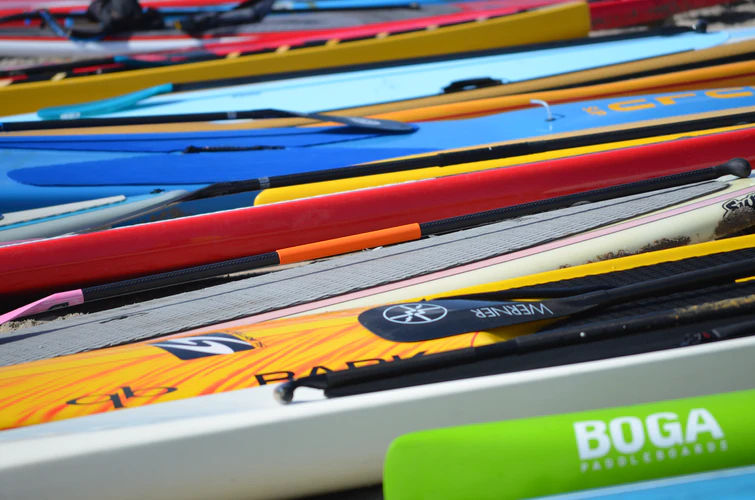 Good Paddle
Another essential thing you will need if you're intent on trying to paddleboard aside from the actual board is the paddle. There's no point in having only a board unless to maybe practice keeping your balance. The right paddles need to be about 10 inches longer than you to give you optimal results. They should also have a good grip, and should also have great traction since you don't want to end up dropping our paddle in the middle of the lake as you will have to get off the board to go looking for it.
Sunscreen
Another essential item that you will need for paddleboarding has nothing to do with the sport itself, but the setting. Learning how to paddleboard requires a lot of time spent out on the water which significantly reflects the sun rays. If you don't have sunscreen all over your body and face, you will be fried within hours. Sunburns can be quite severe especially if you stay out too long in the sun without noticing which can easily happen if you're too focused on learning how to paddleboard.
A Straw Hat
Another important thing right next to sunscreen to protect you from the many sun rays you will encounter is a straw hat. While the sunscreen will protect your skin from getting crisp, the hat will ensure you don't end up with a heat stroke. Make sure you find a light-colored and breathable straw hat that will prevent the sun rays from heating the back of your head as this is how our bodies cool off and any kind of discrepancy can cause serious problems.
Rescue Whistle
Once you've gotten all the essential gear such as the board and paddle, the leash, and found a calm body of water to practice in, you shouldn't forget safety measures. If you're not a particularly skilled swimmer, invest in a life jacket. Furthermore, you should always have a rescue whistle on you in case of an emergency. Since you'll be a bit stranded from the rest of your group it might not be easy to yell out for help, but a rescue whistle will always do that job for you.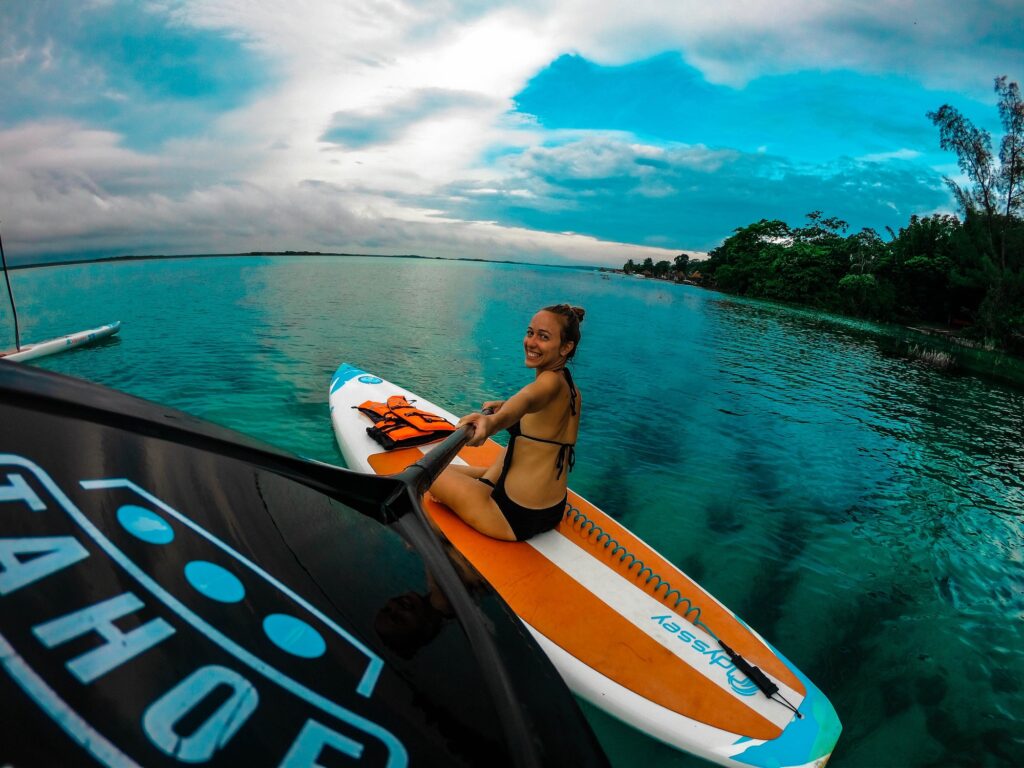 Make sure you check all of these essential things off your paddleboarding shopping list. They will ensure maximum comfort and safety so be sure not to miss a single one. If you're unsure about the price ranges, many reputable resources give throughout reviews into the equipment pricing to get you started as soon as possible.