Summer is upon us, and if you are planning to visit New York City or planning an event in the Big Apple, then it is time to take a closer look at the plethora of rooftop cocktail bars, available in the city, to host your next event. From corporate events to baby showers, and every other celebration in between, hosting events on rooftops is genuinely a great experience. There are many places to choose from, and this article will take a closer look at some of the more popular venues sprinkled across New York City.
Harriet's Rooftop & Lounge
Located at 1 Hotel, Brooklyn Bridge, Harriet's Rooftop & Lounge is situated right next to the river and gives you amazing views of Manhattan and not to mention, magnificent sunsets. Harriet's offers guests, both, a rooftop bar, as well as an indoor lounge. However, with its old fashioned layout, the rooftop bar offers patrons a wide variety of craft cocktails. The bar and lounge also provide plenty of tasty food. You can also expect live performances done by DJs. For all these reasons, Harriet has turned into a popular venue for locals and tourists alike. The place has become so popular that it is recommended that you get reservations before visiting.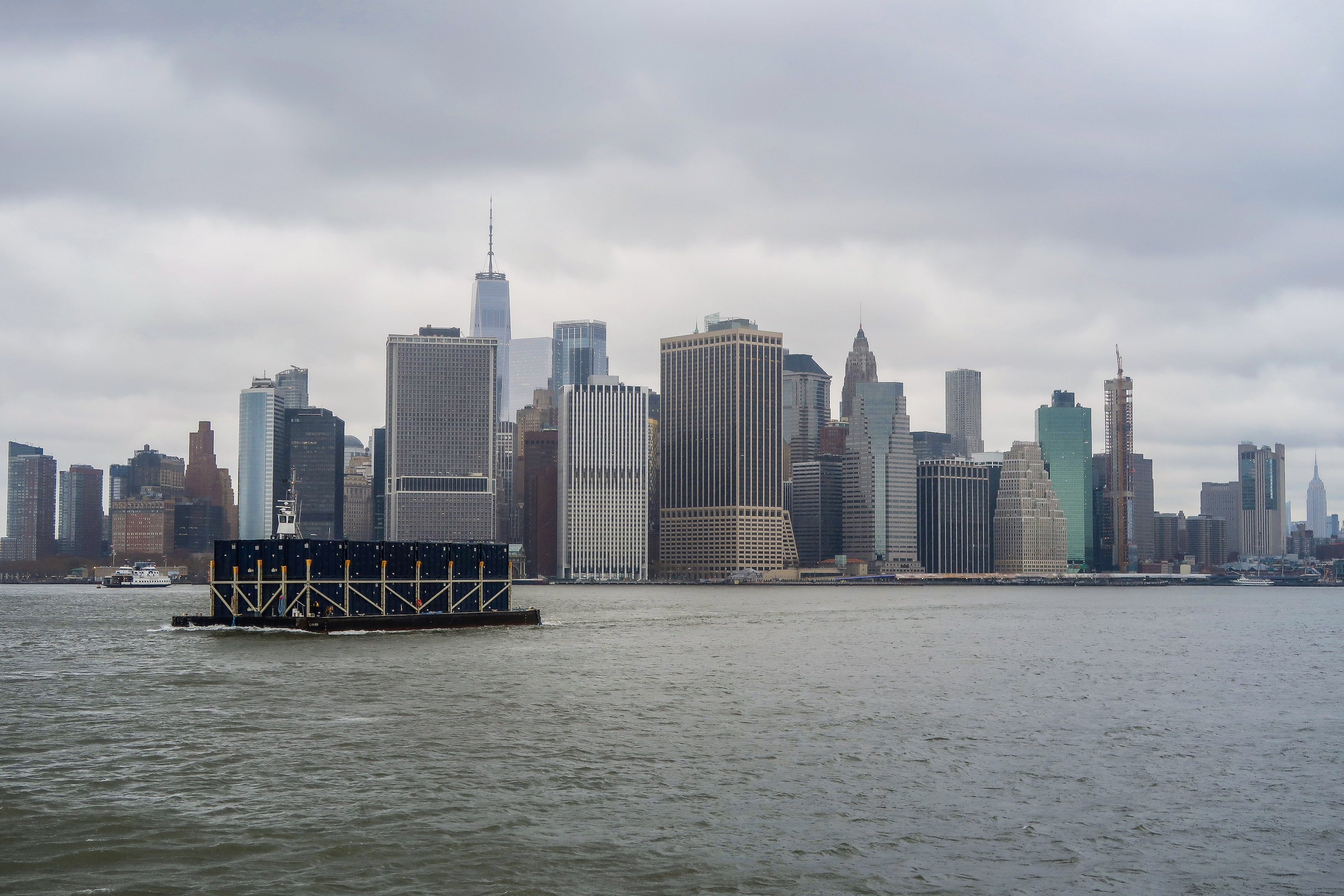 74 Wythe
Opening in September of this year, 74 Wythe is going to be a one-of-a-kind venue. 74 Wythe is located in downtown Brooklyn, near Greenpoint. Boasting of nearly 15,000 square feet of space, the floor plan can be changed according to the event and amount of people attending it. The building 74 Wythe is built on, was constructed in the early years of the 20th century.
And the interior designers took this into account when designing the venue. You get a place that balances old and new ideas of architecture and interior decoration. Because of 74 Wythe's versatility, you can hold weddings, corporate conferences, engagement parties, baby showers, photoshoots, meetings, birthday parties, concerts, and more. The amenities offered by the venue include:
The Main room with a mezzanine
An all-season rooftop bar with amazing views of NYC skyline
A well-furnished greenroom
Multifunctional loft with a courtyard
Private cocktail lounge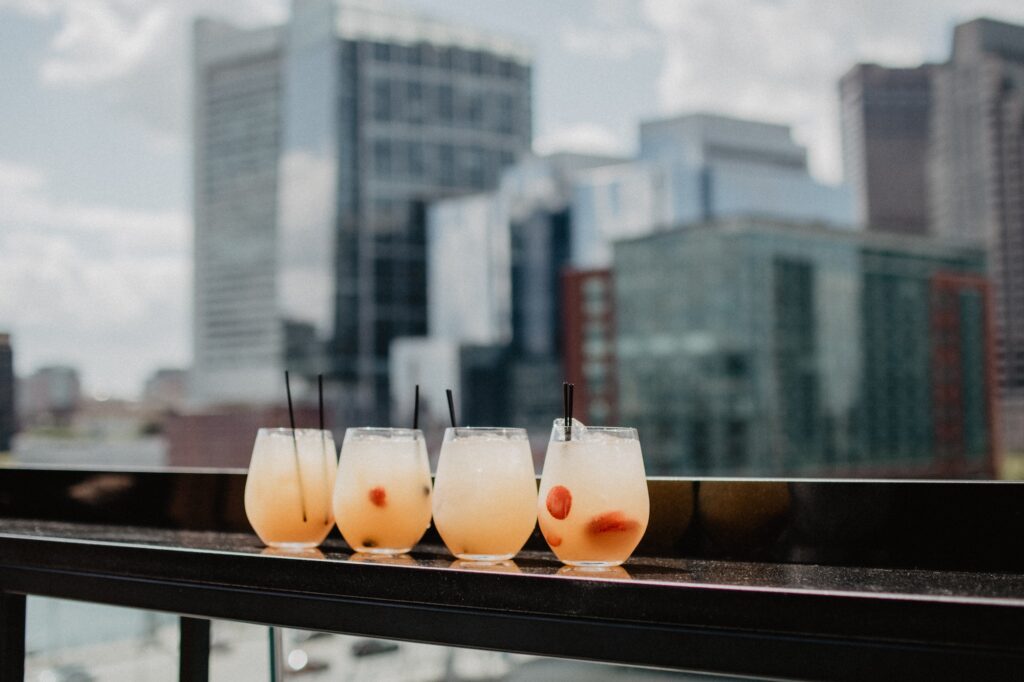 Castell Rooftop Lounge
Situated on the 21st floor of the AC Hotel, in Times Square, NYC, the Castell rooftop lounge is known for its exquisite martinis. Whether you are into stirred, shaken twisted, neat, or dry, Castell's classic martini bar will make you this iconic drink to your taste. The lounge can be described as sophisticated and cozy, yet classic. Therefore, Castell has become the go-to spot for tourists and locals alike.
The Look Up
One of the latest and newest iterations of the whole rooftop cocktail bar concepts in NYC is the Look Up. Located at the Kixby Hotel, near the iconic Empire State Building, the "Look Up" offers some of the most diverse drink menus available at a cocktail bar. This is not surprising since the brains behind the cocktail bar include famed mixologist Pamela Wiznitzer. The cocktail drinks are listed numerically for easy and fast ordering.
Apart from a fantastic array of cocktail drinks, the Look Up also serves up delicious and exotic "finger foods". The rooftop bar has 65 seats outdoors and 50 seats indoors, a unique feature of this rooftop lounge is that it is divided into three areas; a lounge area, high top area, and stadium seating with a central peninsula bar.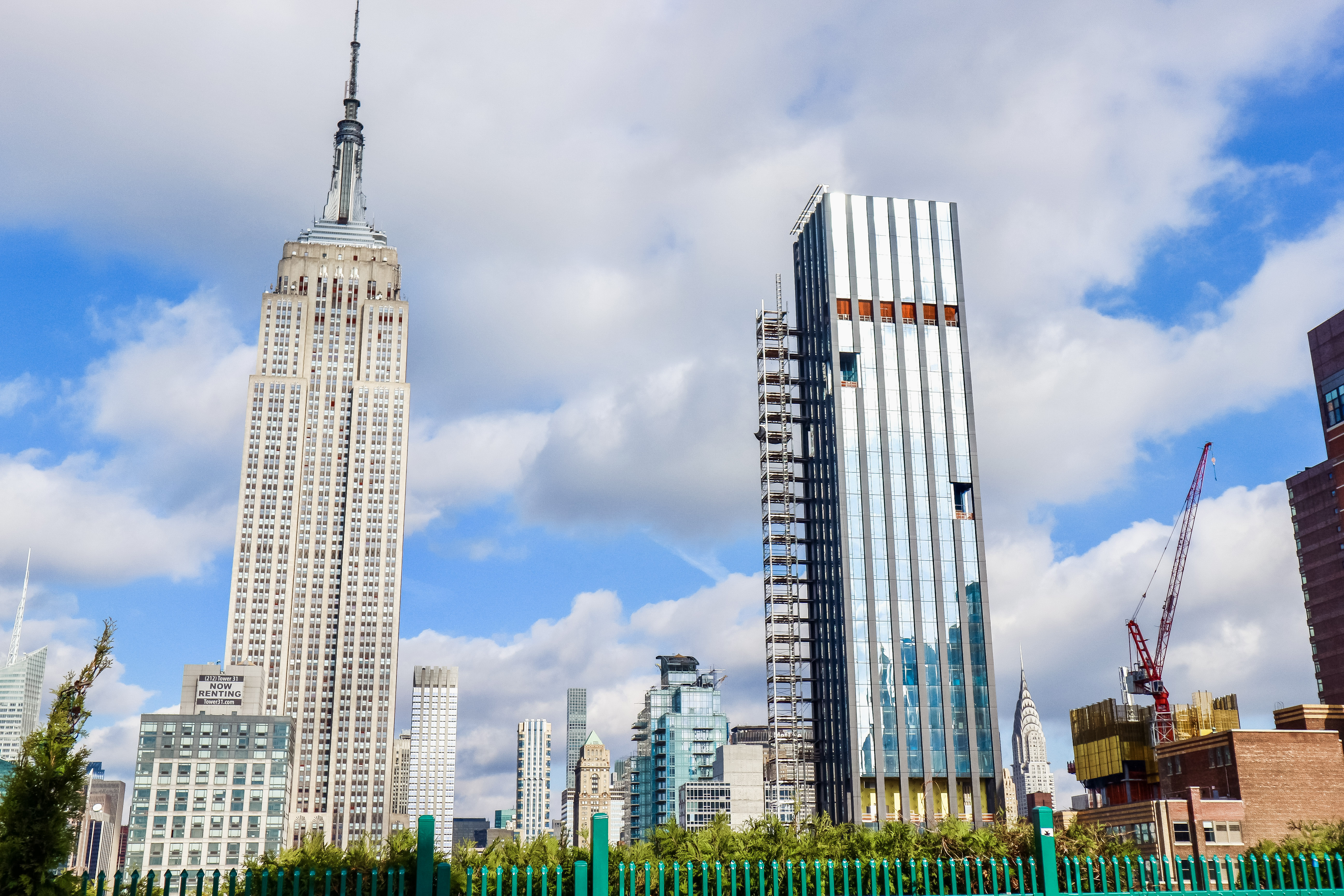 The Williamsburg Hotel
Opened in 2017, the Williamsburg Hotel is located in Williamsburg, Brooklyn. Noted for its amazing service and style, the hotel has all the amenities you would expect from this caliber hotel, including a great rooftop cocktail bar. The rooftop bar is equipped with a pool, cabana, and café. The view from this area is what makes it top notch. Apart from the spectacular NYC skyline, you will see most of Brooklyn from this perch. From brides to corporate leaders, the rooftop bar at Williamsburg Hotel is a luxurious place where you can kick back, relax, and enjoy a fantastic cocktail or two.
230 Fifth
If you prefer something more casual, check out 230 Fifth rooftop bar and lounge, located, not surprisingly on 230, fifth avenue. Locals consider it a bit touristy, but this place is the largest rooftop cocktail lounge in New York City. It is famed for its big selection of beers as well as tasty snacks. It has a fully enclosed penthouse section as well. The outdoor section is also partially heated, and on hot summer days, the tables will use umbrellas for protection.