It's difficult to know what to pack when you head away on your travels. Having visited Tenerife, Florida, Ibiza and Alcudia already this year. And New York the next on my list this coming Thanksgiving. I'm a dab hand at packing the essentials. Especially to make sure that I'm ready to submerge myself in all that the travel destination has to offer.
The….essentials, duh
Of course, important documents such as your passport, all tickets, confirmation and vouchers are essential and should be the first items you pack (and recheck you've packed) when getting ready for a vacation. I do, however, recommend that you keep electronic copies of everything.
From your passport, I mean how many of us would know our passport details off the top of our head if it was lost (or stolen)? To your hotel confirmation, trips and excursions and even hotel transfers. Sometimes pieces of paper get misplaced or the people working for the hotel, for example, take them accidentally when they're checking you in. You never know when you may need any of the information.
When we were in Ibiza for a hen party and everybody looked to me to organise everything. I ensured everybody had a copy of the villa details on their phone in case we got split up or decided to do different activities so nobody would get lost.
Related Read;
Take care of those toes
I'm beginning to think that perhaps this should be one of life's most important tips. Not just for travelling, but for everyday life. Taking care of your feet is essential, especially if you're playing the tourist in a big city, or walking the entire strip in Las Vegas.
At the end of a long day, perhaps rock climbing at Yosemite National Park or discovering how to make pasta in the Amalfi coast I recommend incorporating a foot care regime into your current skincare routine.
Surely if you're taking care of your face and body before bed it makes sense to look after your feet too? My go-to is Foot Expertise's luxurious Cream Wash (£12.99). A lightweight medicated cleansing milk.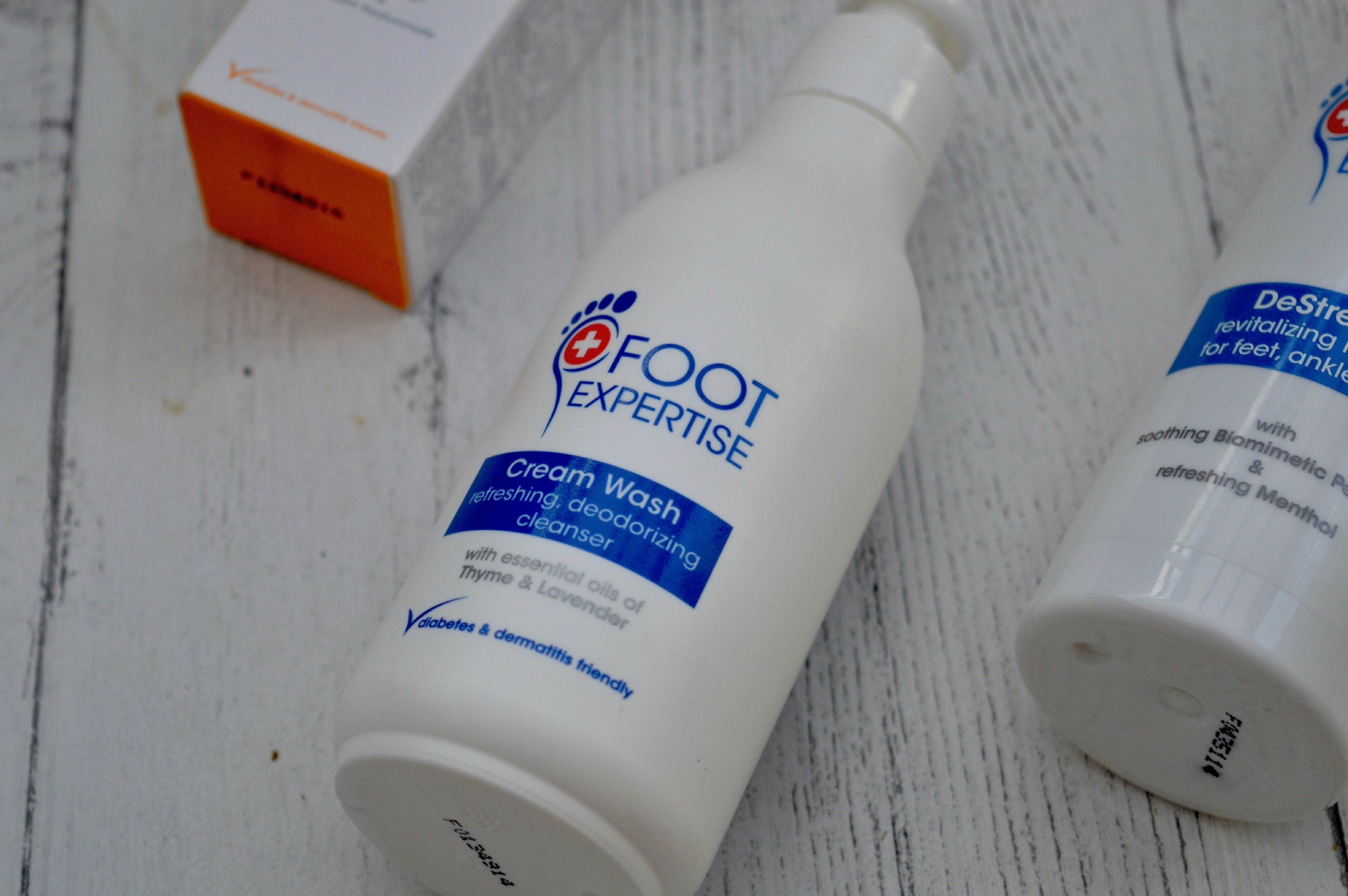 Designed to wash away dirt and bacteria with it's purifying action the cream wash deodorises and refreshes feet. Adding moisture and softening hard skin. With essential oils including Theme & Lavender, this will also leave you feeling like you've been spa pampered. Follow Cream Wash with the DeStresser (£12.99).
A luxuriously rich revitalising mousse for legs and feet. It moisturises without clogging pores for silky smooth legs that feel refreshed and in amazing condition.
Blister no more
My secret weapon (after my Great North Run disaster) is Foot Expertise Blister Shield (£11.99). A preventive and protective lotion against blisters. This water-rich compound that creates an invisible, protective film to prevent friction and rubbing. And protects against blisters is a must-have travel essential.
Apply it in the morning and keep it in your bag all day long for if you get the slightest niggle whilst out exploring the Greek Islands, Spanish Markets or even waiting in line in Florida.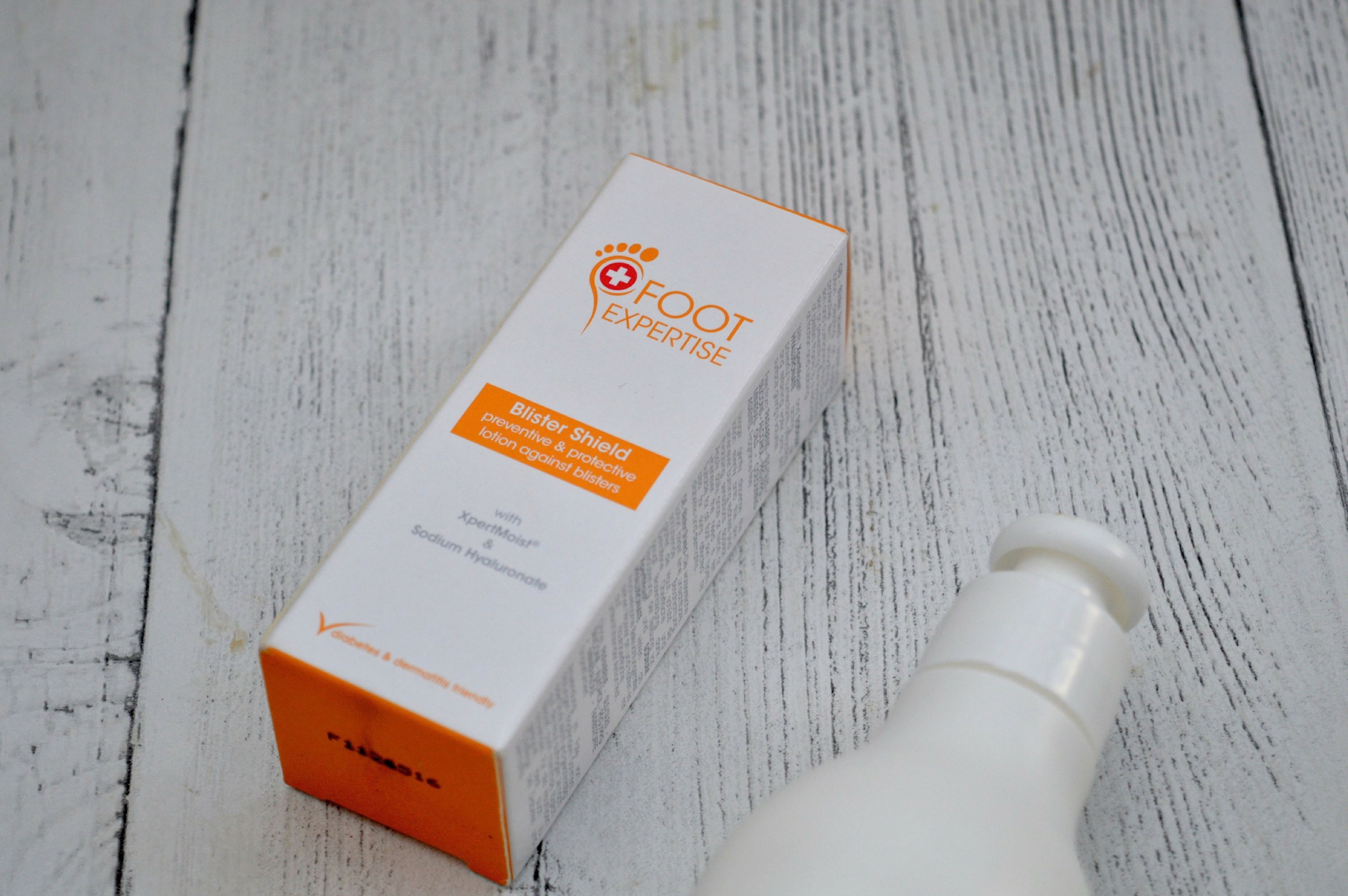 A great pair of shoes through the day is also essential when it comes to travelling and exploring. You can still look on-trend but be comfortable when pounding the streets or heading off the beaten track.
A good pair of trainers is a worthwhile investment. I've selected a couple of pairs that I would highly recommend for style and comfort.
[amazon_link asins='B01N9C43KZ,B01GSMNIAC,B0113OD1IE,B06XYWSZF3,B01CHAHHO2,B0797X7LXL,B079YXRZ7D' template='ProductCarousel' store='lauradawson-21′ marketplace='UK' link_id='9fba305a-c405-11e8-9fcb-078089595863′]
A warm hoody or jumper
I genuinely don't care which warm destination you're going to. If you fail to pack at least one warm hoody or jumper then you deserve to get cold! Seriously. It can be the hottest weather ever recorded where ever you're going.
But I can guarantee when you're there more often than not there'll be a breeze at night or you may get caught up in a heavy downpour.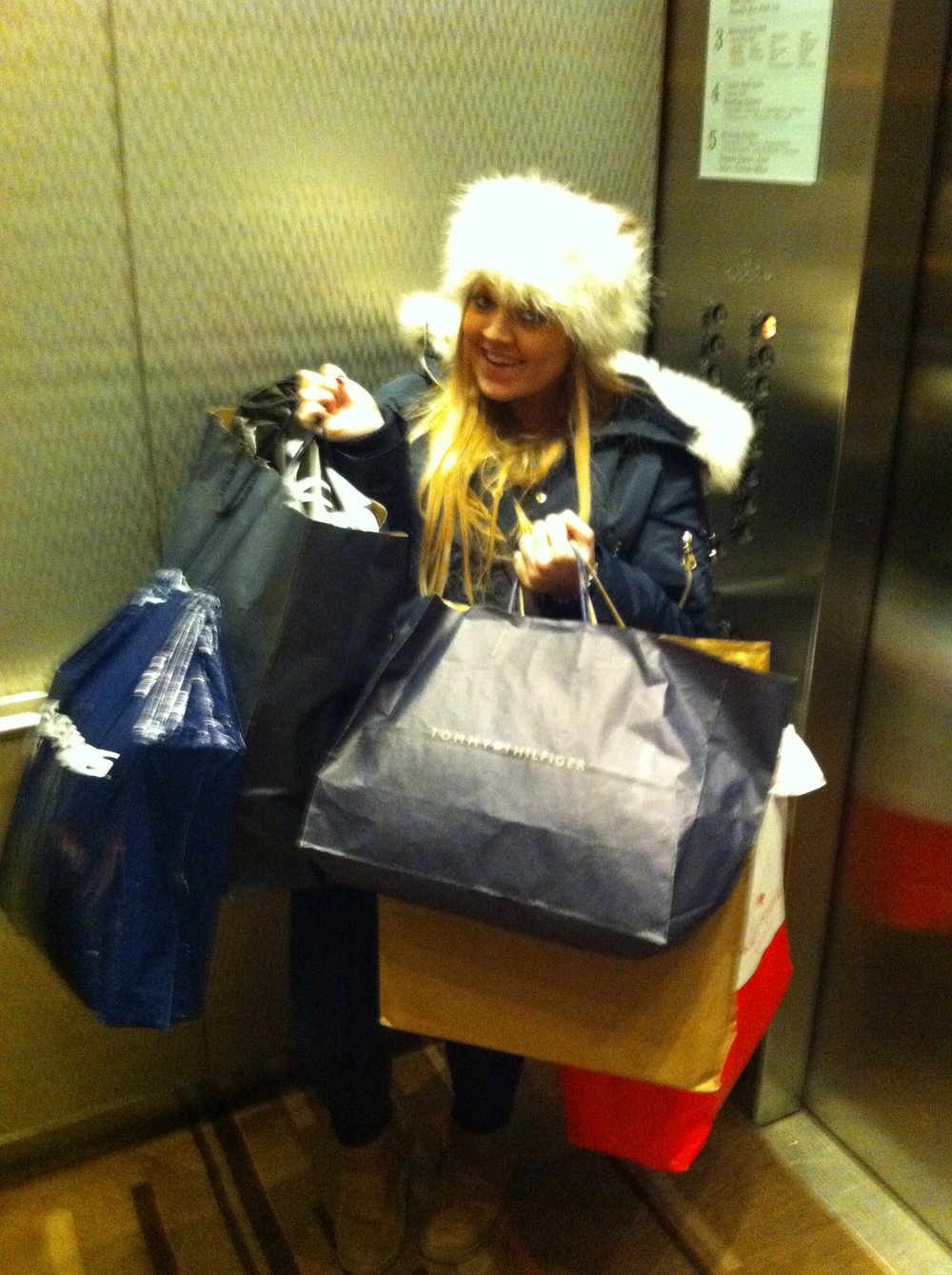 I always make sure that I pack something warm just to throw on if the evening (or day) takes a turn for the worst. I can remember being on a Greek Island a few years ago and the weather was bouncing monsoon rain all afternoon.
It was freezing and I was so glad that I had packed a sweater. Similarly, when we were in Alcudia it rained the entire weekend. As per usual I had taken a jumper, however, some of the others hadn't. And spent the weekend chittering in their little strappy vests.
Home Comforts
I don't know about you but I am always extremely underwhelmed by overseas gadgets. You know like hairdryers or kettles in hotel rooms. I know that the power voltage is often far less than us Brits are used to when we head on holiday. But even the appliances are usually pretty poor. Even in four and five-star hotels!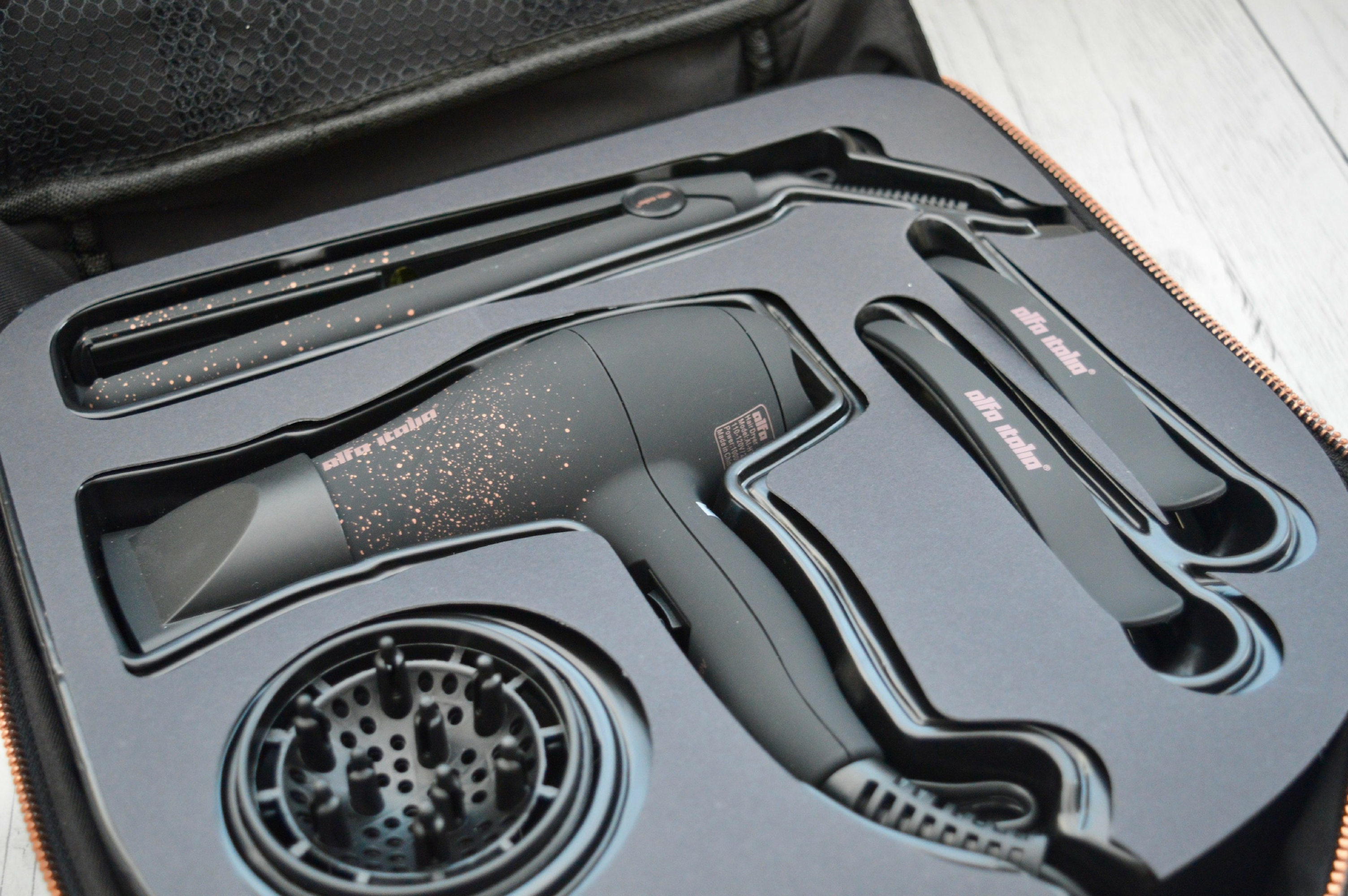 That's why I always pack a travel hairdryer. Less bulky (saving case weight) than my day-to-day hairdryer. I know it's going to work and not have to head down to reception for a replacement with a towel wrapped around my head (yes, it's happened many a time before).
In addition, I personally find taking my own travel hairdryer much more hygienic than using a hairdryer that tonnes of people have used before me.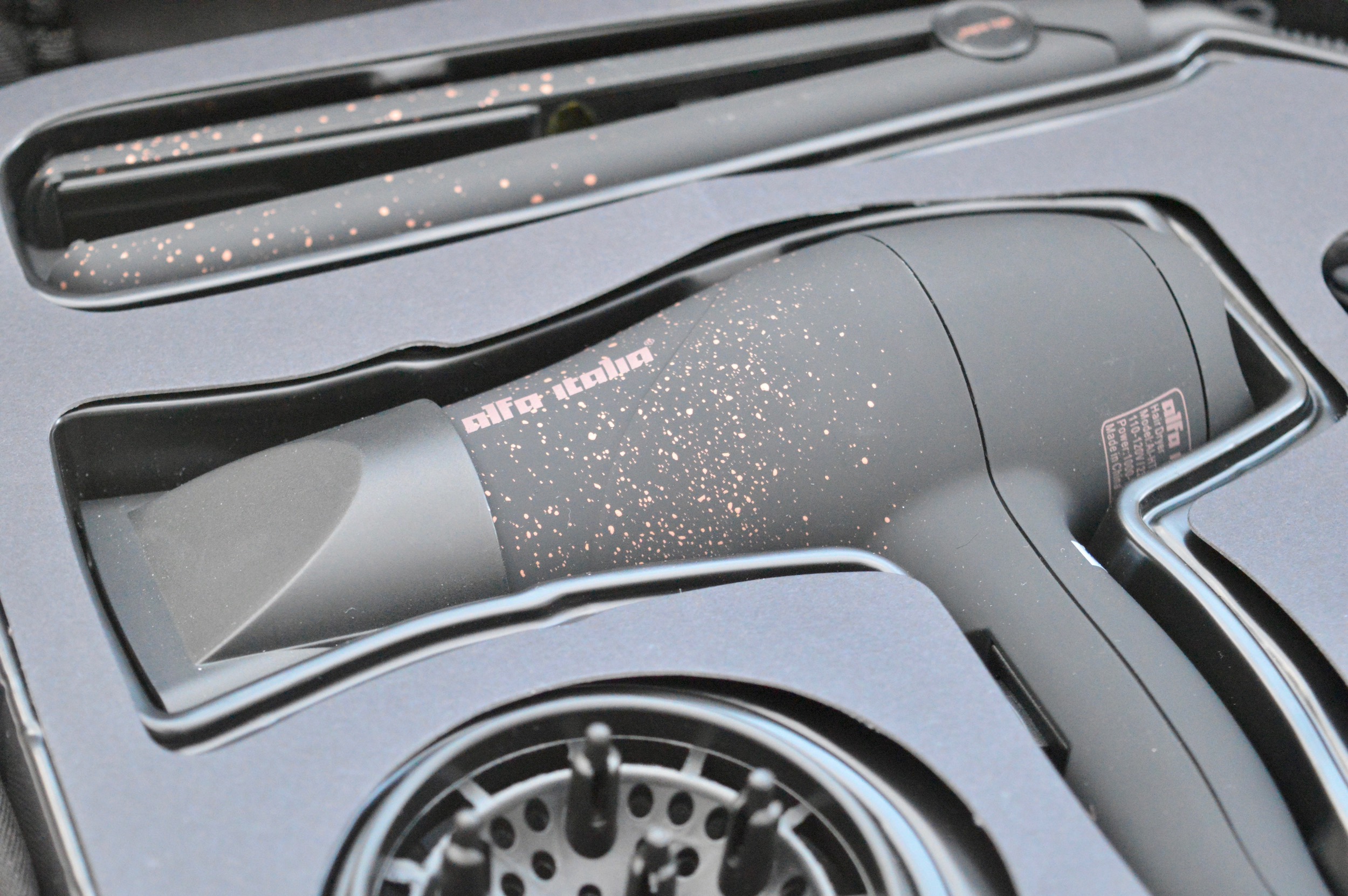 My hairdryer of choice is the Alfa Italia Viaggio travel mini styling set (£39.95). In Rose Gold of course. It comes with a dual voltage mini travel hairdryer (no more power drama) and mini travel hair straighteners. You know for flyaway frizz. Sectioning clips too so there's no compromising on styling when I'm on the go.
Good old English Tea
Another home comfort essential when travelling is tea bags. I drink green tea like it's going out of fashion, but have noticed in other countries the tea isn't to my taste. In Ibiza it was bitter, in America, it's served iced. No thank you, I just enjoy a nice hot cup of Pukka green tea on a morning and a chamomile tea in an evening.
I always pack enough teabags plus 3 or 4 extra in my suitcase so that my morning and evening routines aren't ruined by poor tea. This doesn't take much space or weight in my case but does make a huge difference to my holiday.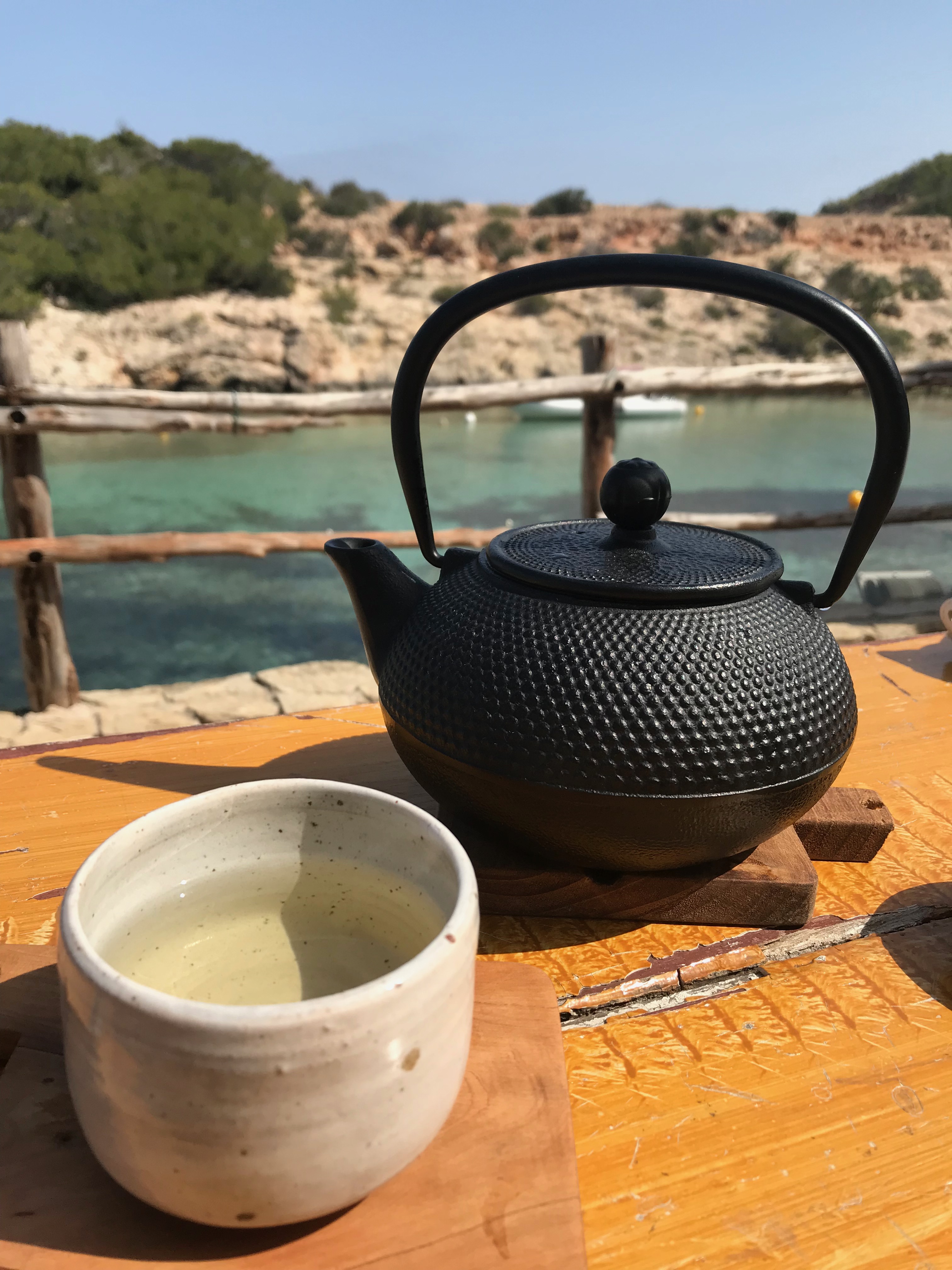 Have you got some travel essentials you have to take when you go on holiday? Drop them below in the comments I'd love to know all about yours.