If you've begun this year with gusto, like me and decided to give your lifestyle an overhaul, you might be delving into cooking from scratch. I find cooking therapeutic and there's nothing that I enjoy more than cooking up a feast in the kitchen. Especially when it involves delicious, clean food that not only fuels your body but also fuels conversations over the dinner table.
Today we're cooking up my simple yet delicious fishcakes. They're easy to make, and take a short time to cook. Team with a fresh salad for an evening meal under 500cal. Don't say I don't treat you!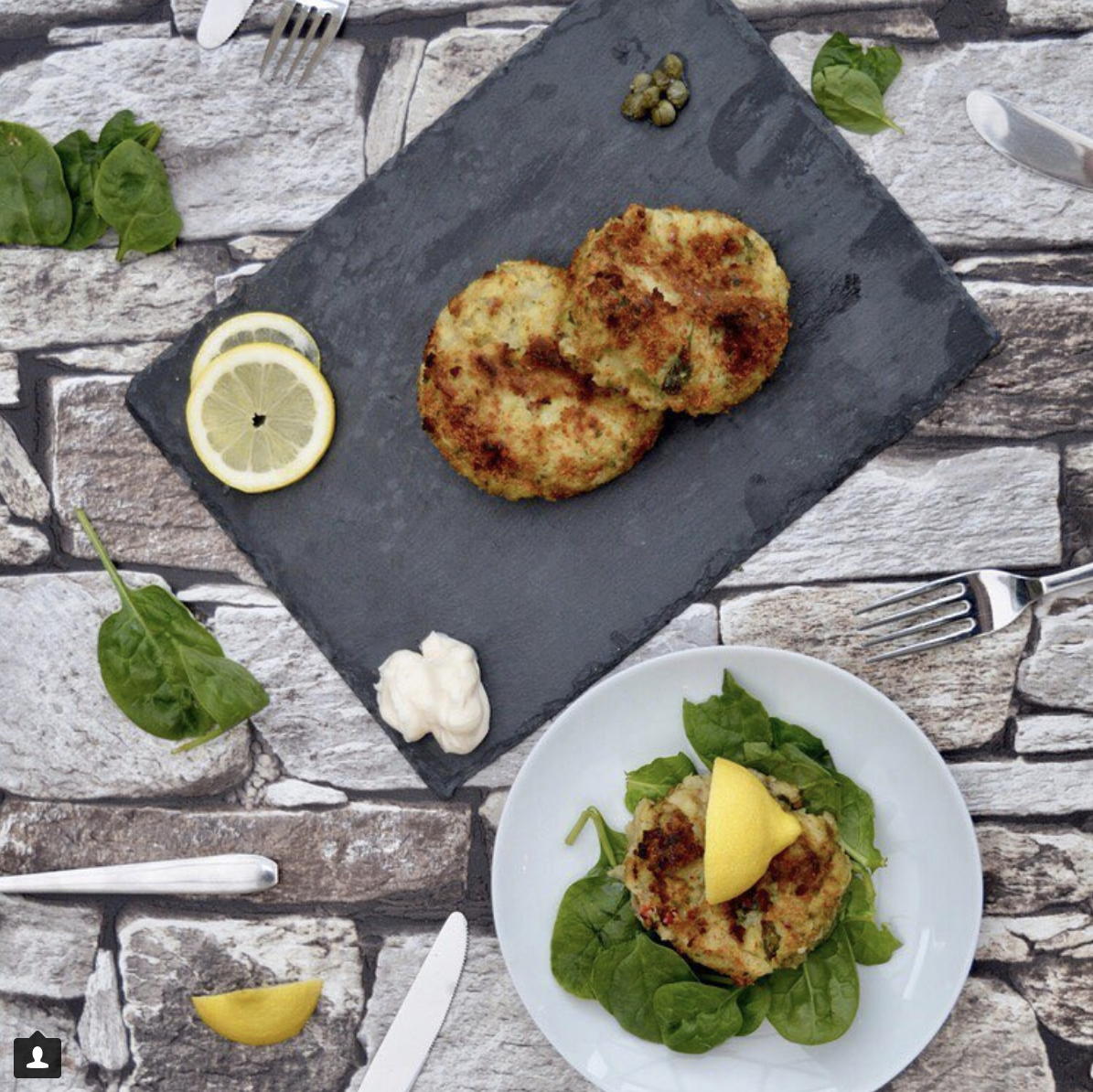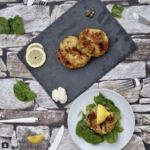 Homemade Fish Cakes
Clean and healthy homemade fish cakes, prepare and cook in 35 minutes for an under 500 calories evening meal.
Ingredients
1

kg

potatoes peeled

1

tin of tuna

1

cod loin

1

egg

4

slices

of bread

1

onion

1

large handful spinach

1

red chilli

2

cloves

of garlic

1

tsp

capers

Coriander

cilantro for my US followers

Splash of milk

Salt & Pepper
Instructions
1. Boil potatoes for 30 mins in hot water then drain when soft

2. Add splash of milk and mash, leave to rest

3. In a blender blast bread until crumbs, put 3/4 into a bowl leave the other 1/4 in blender

4. Add onion, spinach, chilli, garlic, capers and coriander to blender and blitz until fine, then add to mashed potatoes

5. Blitz cod loin and tuna fleetingly in blender and then add to potato and veg mix, crack in egg and mix well

6. Shape with hands into palm-sized cakes then roll in breadcrumbs

7. Lightly fry in a small amount of olive oil to seal and then place in the oven for 25 minutes. Enjoy!
If you're looking to make melt in the middle fishcakes it couldn't be more simple, just add a square of cheese into the middle of your fishcake when making them. By encasing the cheese inside the fishcake you'll create an oozing hot cheese melt when cooked.
If you're looking for other recipes I love, check out these:
Recipe: Auntie Beth's Ultimately Irresistible Mashed Potatoes
Recipe: Hellmann's Simply Sticky Pulled Pork
Non-Alcoholic Frozen Pineapple Daiquiri
Have you got a fishcake recipe? I'd love to know below as I'm always looking to try new methods of cooking.
Pin me for later