One of the best ways of maintaining fitness is through swimming. Besides keeping fit, it provides an avenue for you to relax after a period of hard work or business. You will find that the pressure and weight exerted on joints are reduced and this is part of what you need to stay healthy.
While it may not be possible for most people to have traditional pools, there are alternatives like a swim spa that one can explore. A swim spa is a mini pool that combines the features of a hot tub with a normal exercise pool. It is a machine that propels you to continuously swim against a water current.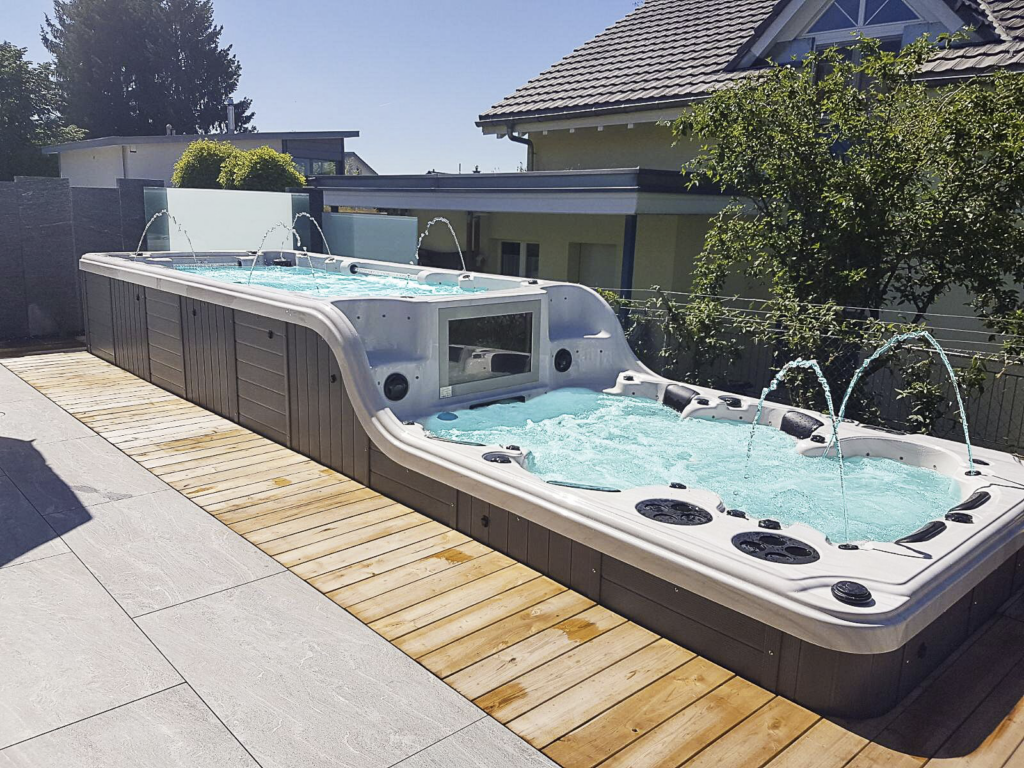 Owning a swim spa can give one a delightful experience especially when you understand the settings. Finding a good swim spa for sale requires knowledge so you do not end up with the wrong brand. In this article, we will discuss some tips to help you get a good brand that will serve your needs.
Important Considerations when buying a Swim Spa
The following are some tips to guide you:
Space
Space is one of the vital considerations when you are looking to buy a swim spa. This unit needs a level surface that is strong enough to carry the weight of the entire unit when filled with water. You need to determine where you want to install the unit. Usually, you can either install it outdoors or indoors where you can easily access it. Ensure that you have adequate space for the particular option you have chosen.
Features
You certainly need to go for a brand that offers interesting features. For instance, there are waterfalls, jets that can deliver customized massage, music systems, Wi-Fi control, and other features that you may find useful.
You need to check out the features of a brand in comparison with what you need before you decide on which to buy. If you just need a place to relax after a long day's work, you can go for brands with multimedia features. For massage and therapy sessions, you can go for brands with custom massage features.
Budget
What is your budget? Do you intend to empty your bank account for a swim spa? Having a budget helps you set your limitations and this helps with the management of funds. Installing this unit can be a bit costly so you need a good financial plan to cover it. Consider that you will pay for the installation, maintenance chemicals, monthly electric bills, and other important accessories.
The knowledge of this should guide you in making the best financial decision. If you feel you are not financially ready, it will be ideal to save up some more. If you need tips on how to save money, you can check here.
Design
Everyone has preferences when it comes to design. If you like something simple, go for a simple brand. There are brands with interesting designs for customers who may want them. You can also decide on the color you want.
Finding the Best Model for You
Most people often ask the question: How do I find the best swim spa model? It is simple! You just have to explore the options around you. We have also simplified this process by outlining some tips below: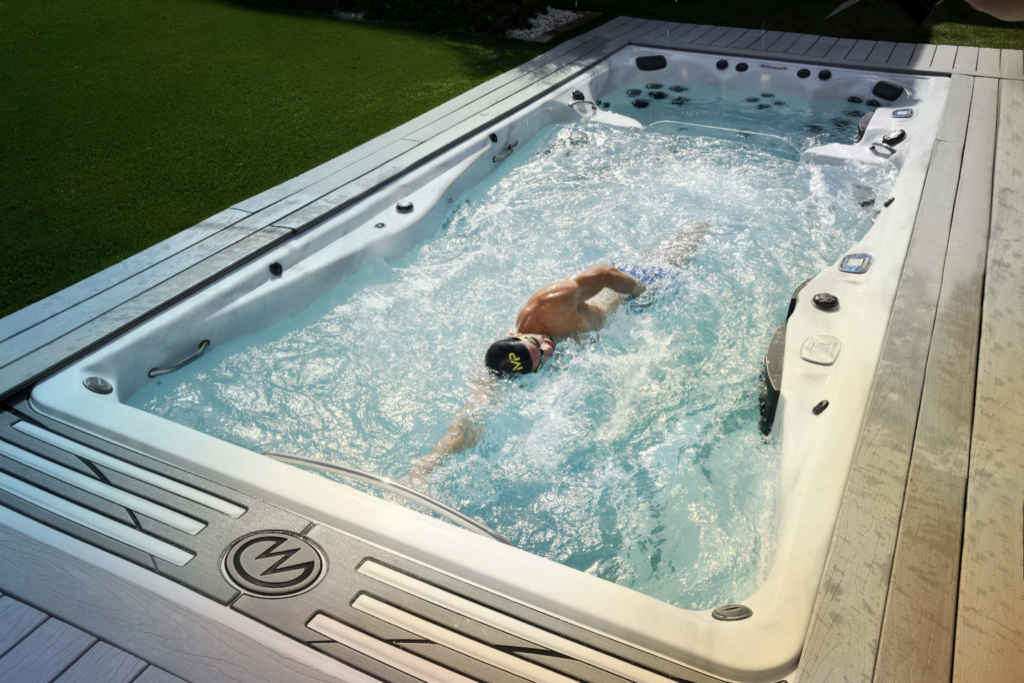 Check Online Stores
One sure way to find a swim spa brand is to check online. Most stores have a website where prospective customers can check out their units and make an order. You can search for stores around you using Google map and a list of available stores will be provided. Take your time to research the options you intend to consider before patronizing them.
Check Local Retailers
There are retailers around you that sell this unit and other swimming accessories. You can check them out to see the brands they have in stock. With this option, you have the opportunity to ask relevant questions that will aid your understanding of the usage.
How to Maintain a Swim Spa
The following are some helpful tips:
Keep the unit clean and covered when you are not using it.
Use chemicals to conduct routine maintenance
Always rinse it before use
If you make use of fabric softeners, ensure that you air dry swimsuits.
Don't wear oils or lotions inside the swim spa.
Call a technician if you notice something wrong with your unit.
The benefits of swimming cannot be overemphasized and having a swim spa in your home allows you to keep fit while also enjoying moments of relaxation. If you are looking for the health benefits of swimming, you can find them here: https://www.betterhealth.vic.gov.au/health/healthyliving/swimming-health-benefits#health-benefits-of-swimming
Conclusion
Good health is the ultimate desire of most humans and there are diverse ways to achieve this. One method you can use to keep fit and also relax in your comfort zone is through the installation of a swim spa. We have outlined some tips to guide you when you are looking to make a purchase. Please feel free to check them out.