When the invite dropped through my letterbox at the beginning of the year. First of all, I opened it up thinking it was an invite to Pippa and James' wedding.
Oh, while I was wrong, this invite was much better. The deep, rich purple lettering on the card was an invitation to celebrating the union of two of my favourite people. David & Ryan. With Day being a creative fashion photographer. Ryan's Work in graphics and media I knew that their nuptials were going to be incredibly special.
The Castlegate in Newcastle was consequently the location of their reception and having previously been to The Gin Festival. I knew that the twinkling fairy lights that were strewn overhead. This made for such a picturesque venue for saying their Farewell to single status.
While we arrived, we were greeted by Ryan's mum Julie. Who explained that the guys were having their wedding shots taken at the Millennium bridge (I can't wait to see them) and that Day and Ryan would be back in FourFiveSeconds.
Checking to see where we were sitting we noticed that all of the tables were named after Rihanna song titles. Nice touch guys. Heading to the tables they had really taken into Consideration the theme.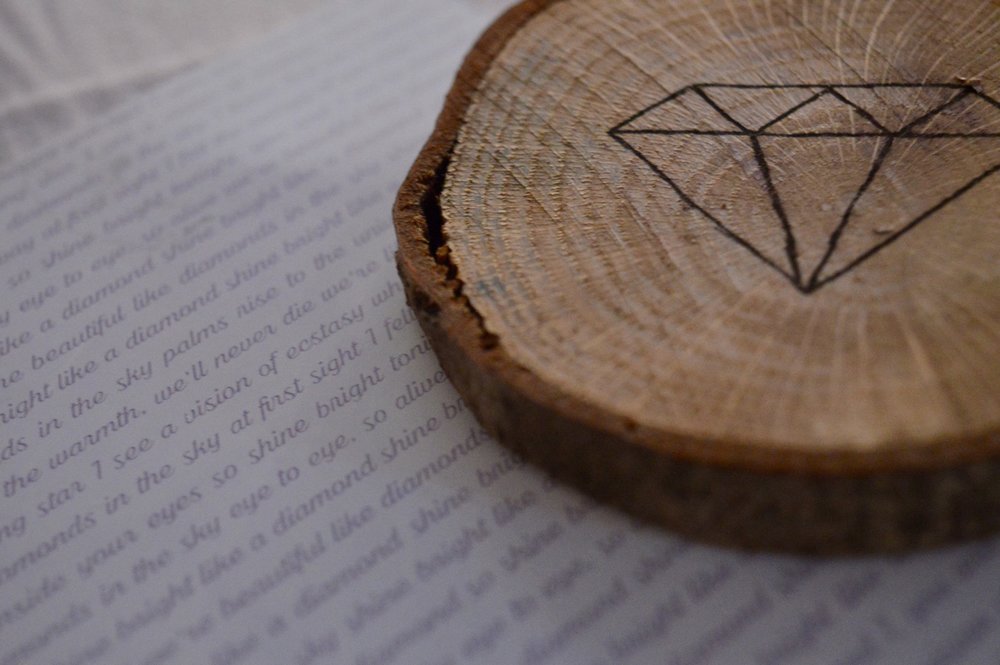 With the centrepiece vases stencilled with corresponding symbols and props to match the song titles. We found ourselves at the table with Ashleigh. Our gorgeous MUA friend who we've worked with previously on a few shoots. Nick Dunn photographer and Mr South Shields himself, James Hatton. Obviously Day and Ryan had really thought about naming the tables based on who was sat on them. Our Riri song? Bitch Better Have My Money of course!
Back to the main event. In the true Gibson-Brand style nearly two hours later they strutted into the venue. Drunk on Love after heading to Las Iguanas for a couple after their photoshoot. Typical guys!
As they arrived to cheers they took their seat and with Ryan's younger brother up first to deliver a hilarious yet heartwarming speech. He had the whole room roaring with laughter. Admitting he was nervous about the speech he quickly settled into his role. For all those there they'll agree that he was a natural.
Next up was David's godfather. The afternoon although incredibly magical was also very moving for David's family and of course the rest of the guests. Sadly and unexpectedly his dad passed away at the end of last year and you could see that he was a huge miss. Davids godfather, who was his late father's best friend raised a glass and the roof in honour of his best friend. As well as the happy couple's future. Day, he'll be looking down every day so proud of the man you are, but you know that anyway?
The microphone didn't stay silent for very long. After Ryan telling him Wait Your Turn. Mr Brand himself stepped up to the oche and began his speech. Reminiscent of a young Bruce Forsyth he seemed to really enjoy the limelight (we already knew that too didn't we Day?). Finishing off his freestyle speech we raised a toast to the happy couple and absent friends.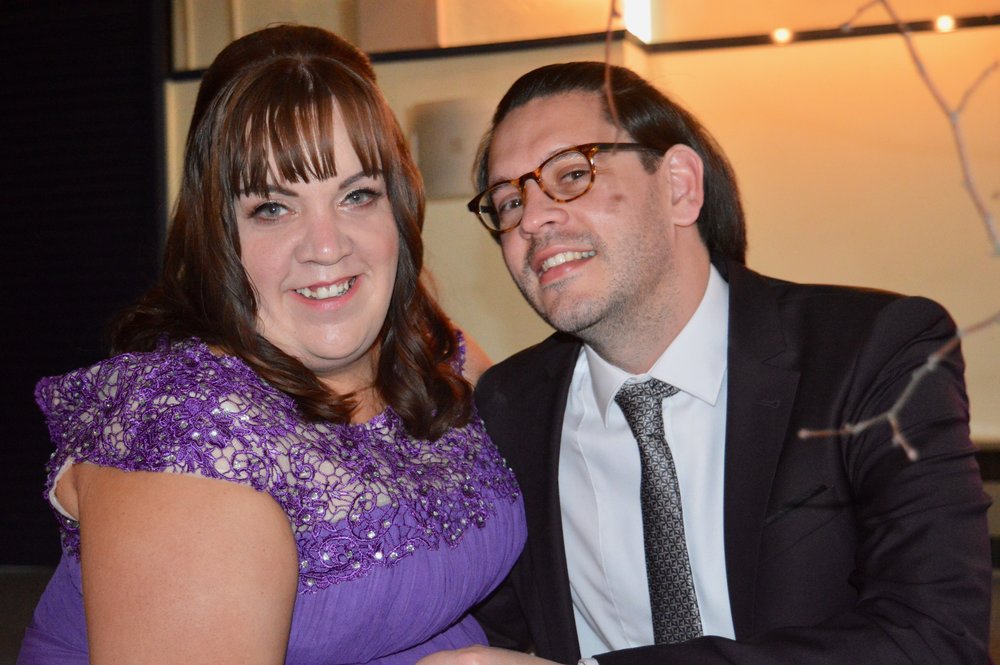 With that dinner was served. First of all we headed outside to 'The Little Fishy' where fish and chips or halloumi and chips were served. We then headed back inside to enjoy the freshly cooked food and most of all chat a little. Then, we got to know those who we'd never met before and in true wedding style. We headed to the photo booth to shoot some hilarious Photographs.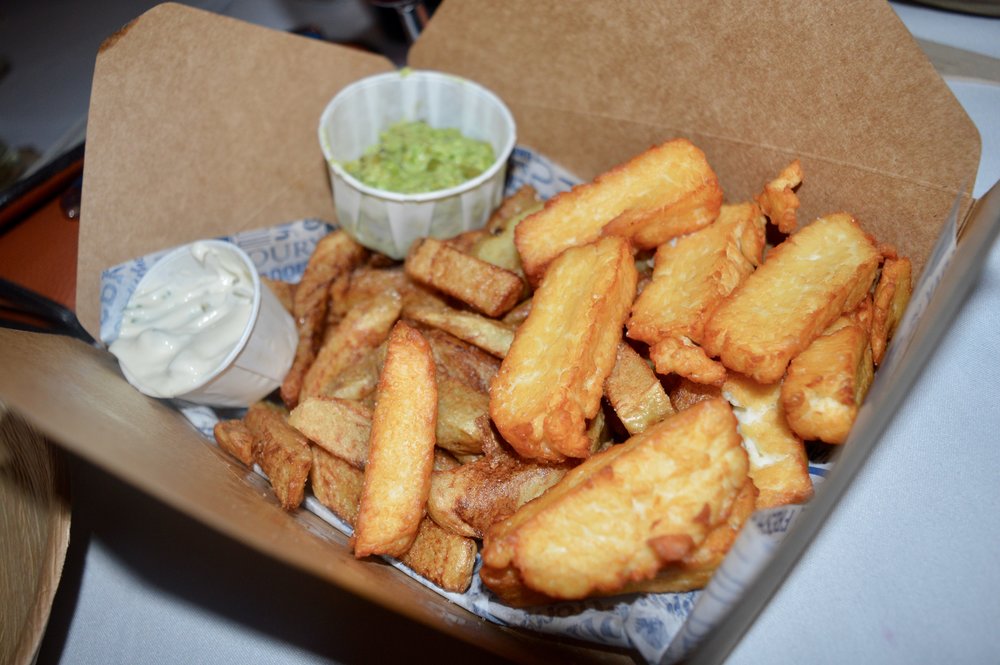 As the last of the guests finished off their food and topped up their drinks it was time for the first dance. Which Rihanna song was it going to be? We waited in excitement. Of course the ultimate gay wedding choice, it was Diamonds. The whole theme of the invites and place settings were diamonds.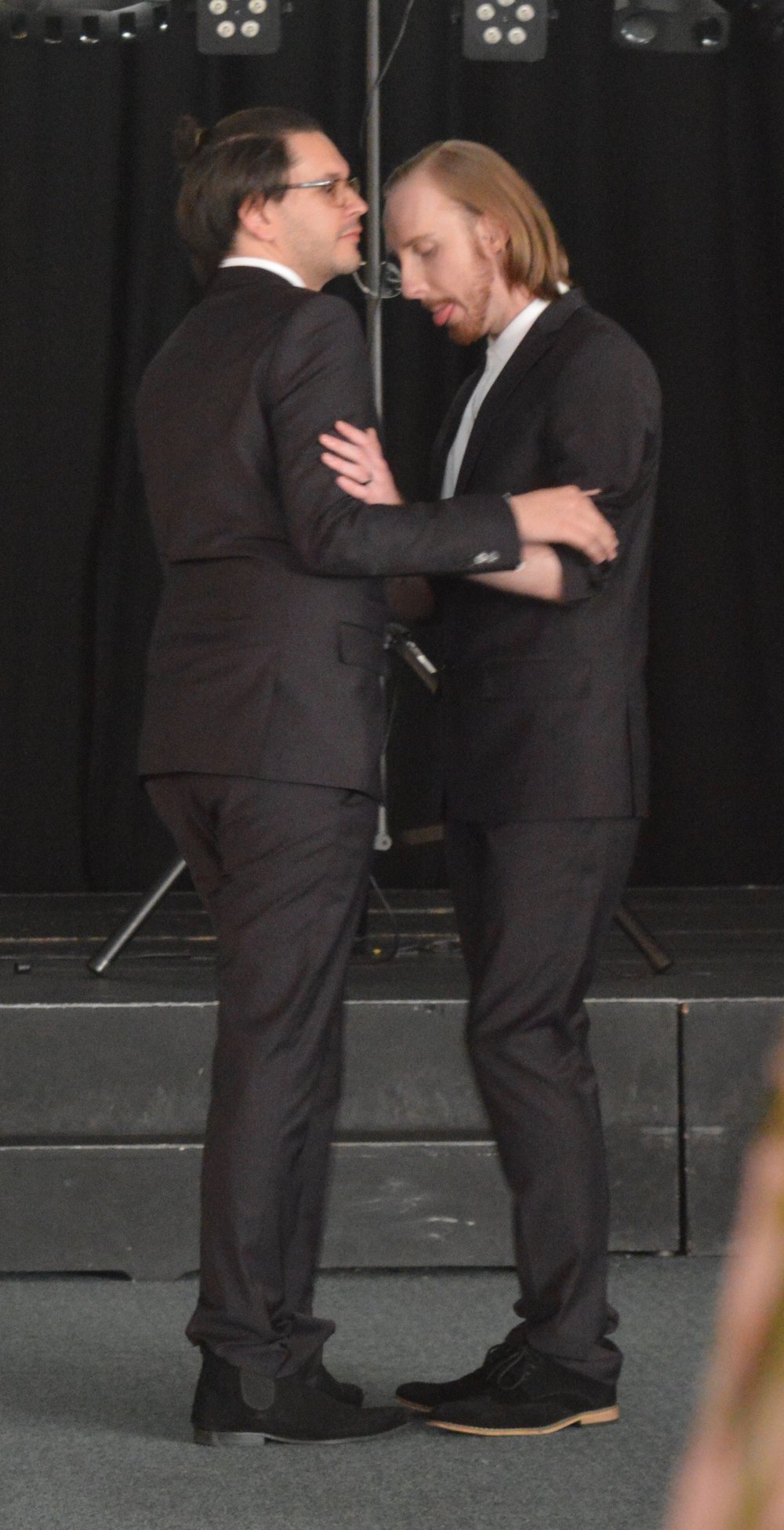 Every single aspect of the afternoon had been meticulously planned. With the day starting with a big London bus taking both families to the registry office (David's dad was a London bus driver). To the coasters being made from wood from Sherwood Forrest. Which is where Ryan is originally from. Bringing it all together to the North East. Where they met each other and truly became Lost in Paradise.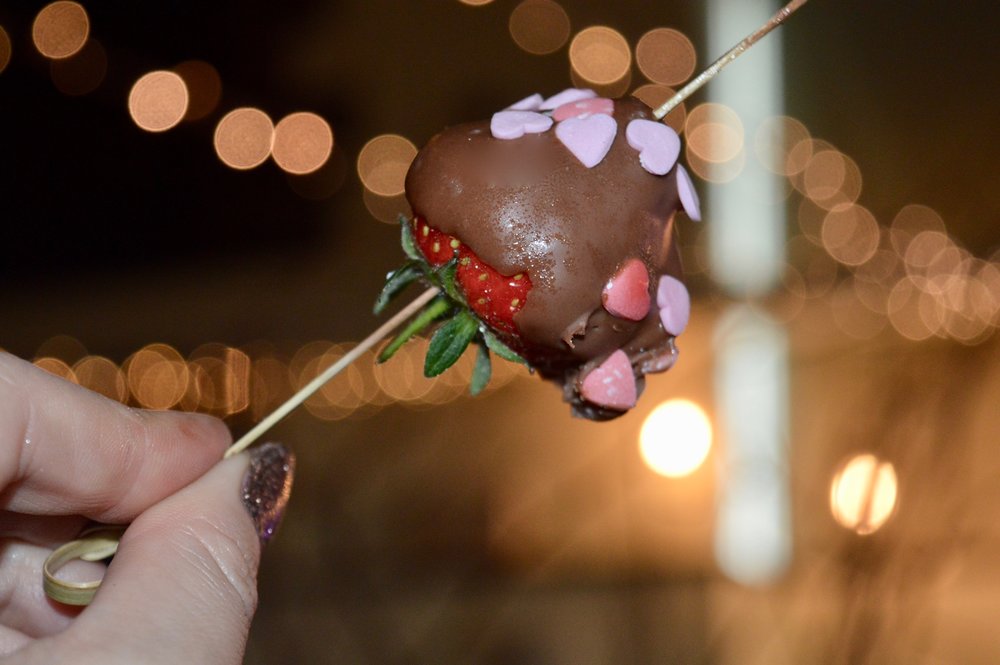 The afternoon and evening was nothing short of laughter too. With the pair standing before everybody really exasperated about their 'big secret' they were about to reveal. Everybody held their breath momentarily as a thousand thoughts ran through their minds. Before announcing that in case we didn't know….they were gay. Before 'I'm coming out' by Diana Ross bellowed around the room to mark the start of the party. Well played guys.
Nick Dunn, the photographer then came out with the best one-liner we've ever heard at a wedding. 'It's hard enough being a bachelor at a wedding, it's even harder being a bachelor at a gay wedding'.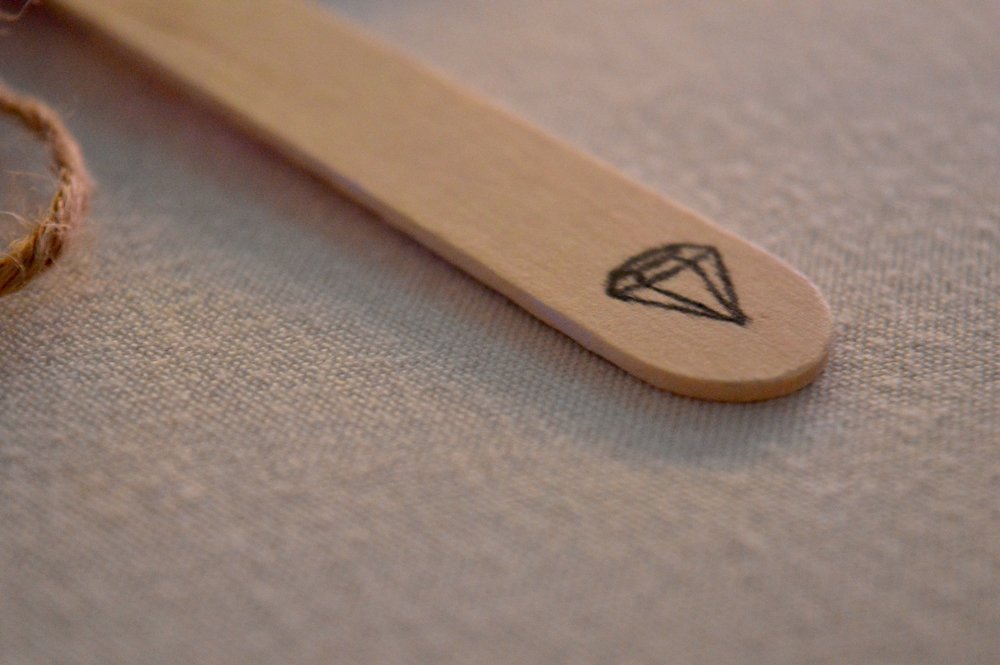 Bajan Crown & A Gay Wedding
So, I can tell you something. This big fat gay wedding just took that Bajan crown and threw diamonds everywhere as the best wedding I've ever been to.
To the future Ryan & David. Te Amo x