If there's one thing that my Mum and I enjoy the most it's each other's company shared over a decent glass of wine or a delicious cocktail. From wine flights on Pier 39 in San Francisco to cocktail goblets at Sugar Factory in Las Vegas. We enjoy a good drink which is usually followed by a good laugh.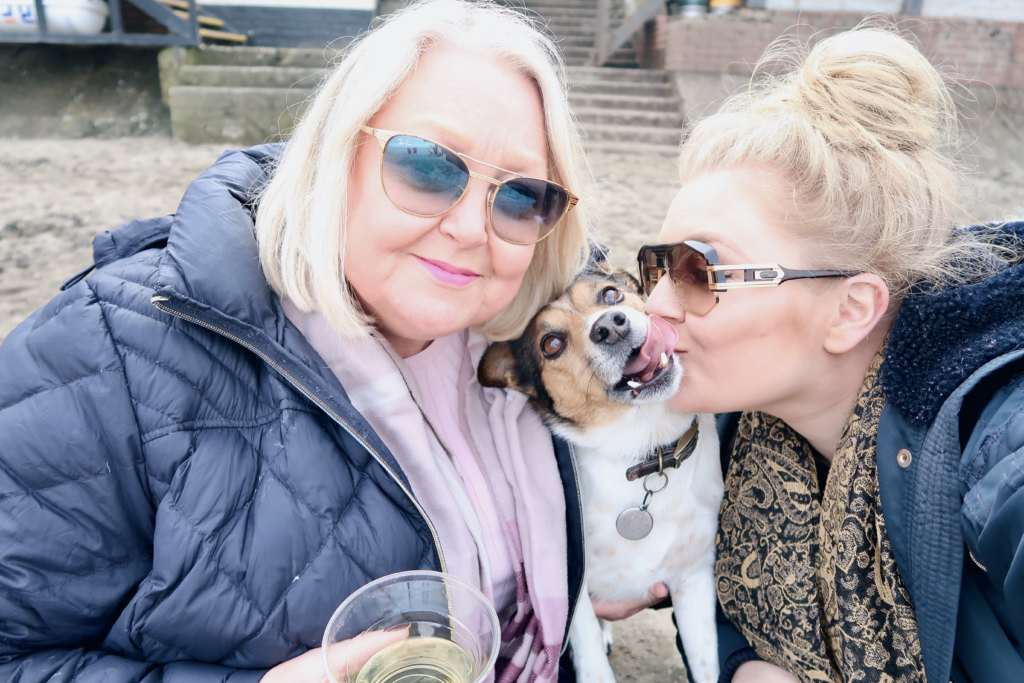 With Mother's Day fast approaching and suitably stocked up on perfumes and creams still from Christmas, choosing a gift for Mum on Mother's Day can be extremely difficult. 
Since renovating the back garden and creating a beach club vibe for the warm nights and hot days of the Summer. We both enjoy heading outside and lighting the fire pit. So on the top of her gift wish list is nice outdoor barware. Fortunately, Vonshef has a great selection of barware in the most gorgeous brushed gold which totally fits the vibe of the luxury outdoor haven that has been created.
Goblets of wine
Starting with the brushed gold wine goblets (also can be used for long serve cocktails). These come in a box of two (£16.99) and are long stemmed and made from stainless steel. Which is ideal to keep drinks cooler for longer. Especially with the warmer weather coming. The brushed gold is more of a satin look which is absolutely dreamy. And admittedly has me reaching for the white wine as we speak!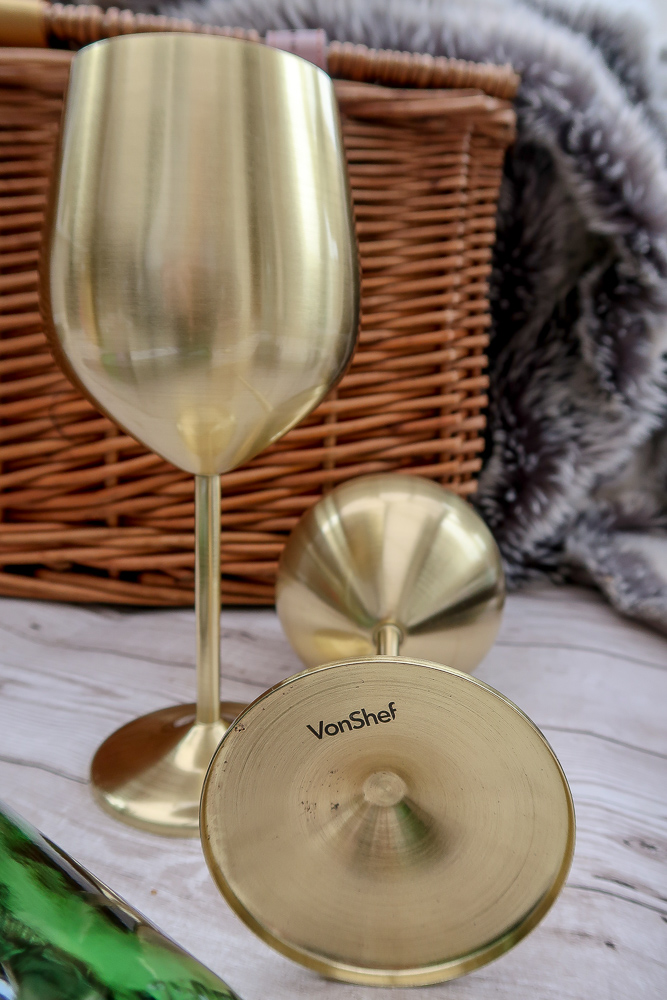 We just need Tom Cruise
From goblets to cocktails. Accompanying the four brushed gold glasses is a matching brushed glass Boston Cocktail Set (£17.99). Boston's are my favourite without a shadow of a doubt as opposed to a cocktail shaker. This 7 piece set allows you to flair cocktails like a professional. Again in the brushed gold stainless steel with a satin finish, it looks the part.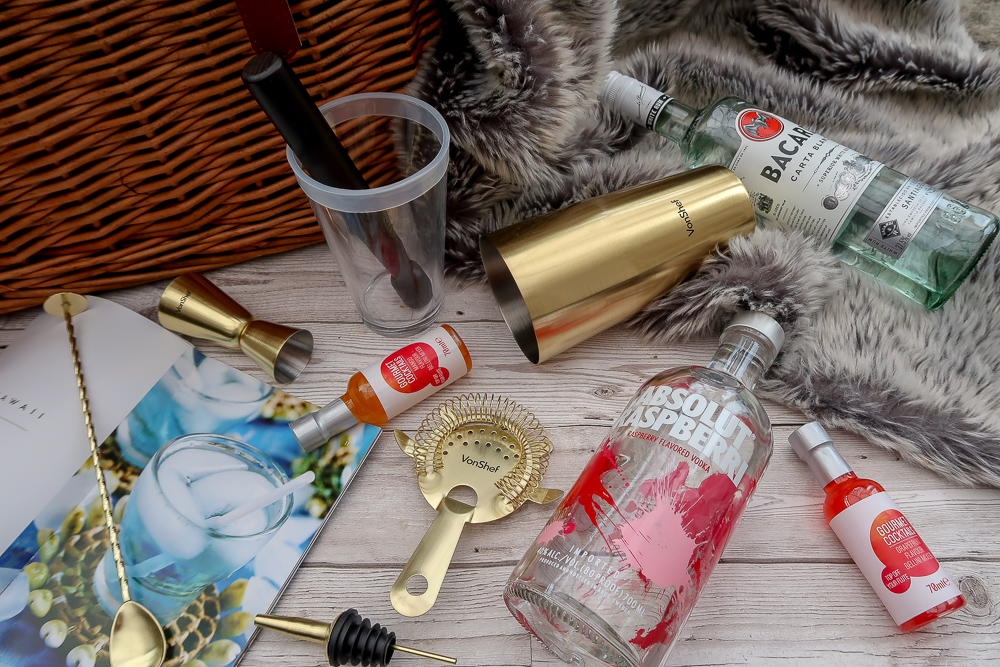 The set comes with a wooden muddler, great for Mamma's favourites, Mojitos. A brushed gold twisted bar spoon, which you'll want to pour your prosecco down when making a Kir Royale. Brushed gold Hawthorn strainer for a smooth pour (I'm thinking Whisky Sourz). A pourer for putting on the top of bottles to impress guests when you pour. And finally a measurer, not sure many mixologists would agree but probably the most useless item in a cocktail shaker. But I guess you can take the girl out of Newcastle but you can't take Newcastle out of the girl when it comes to free pouring. But in all seriousness, a measuring jigger for measuring your shots shots shots!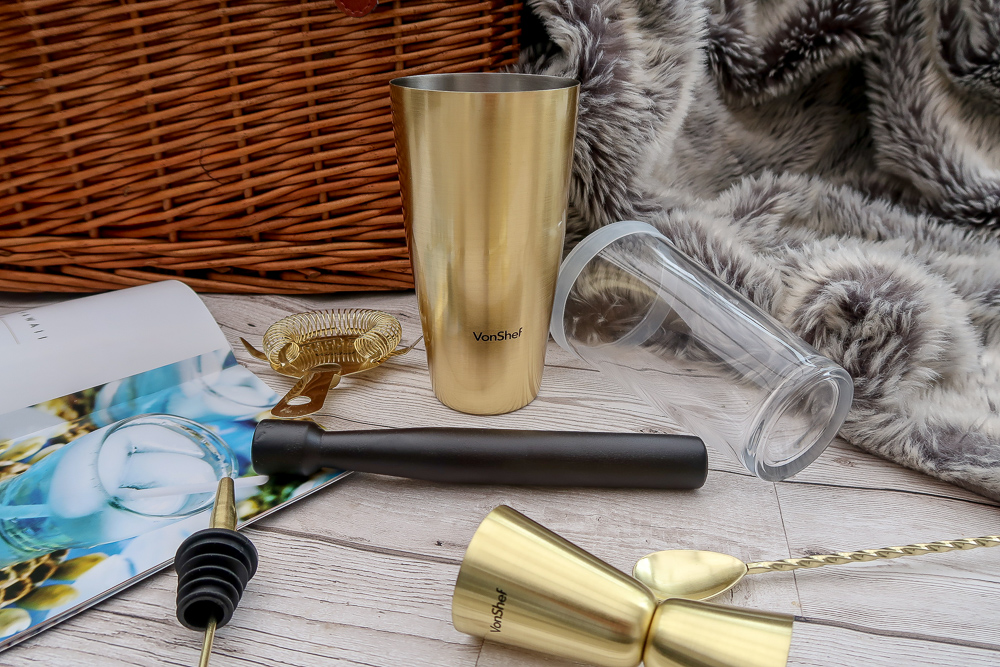 The cocktail kit is complete with a really simple recipe book, which is great and the cocktails inside are ones you can make at home without the skills of a world-class mixologist.
Number one, for my number one
Of course, no Mother's Day alcoholic gift is complete without of course a bottle of something to go with her new cocktail set. With the Lakes Distillery being a firm favourite of ours to dine at and enjoy a tipple of their gin, whisky and award-winning vodka. A bottle of the one for my number one is an essential Mother's Day gift for the woman who has everything!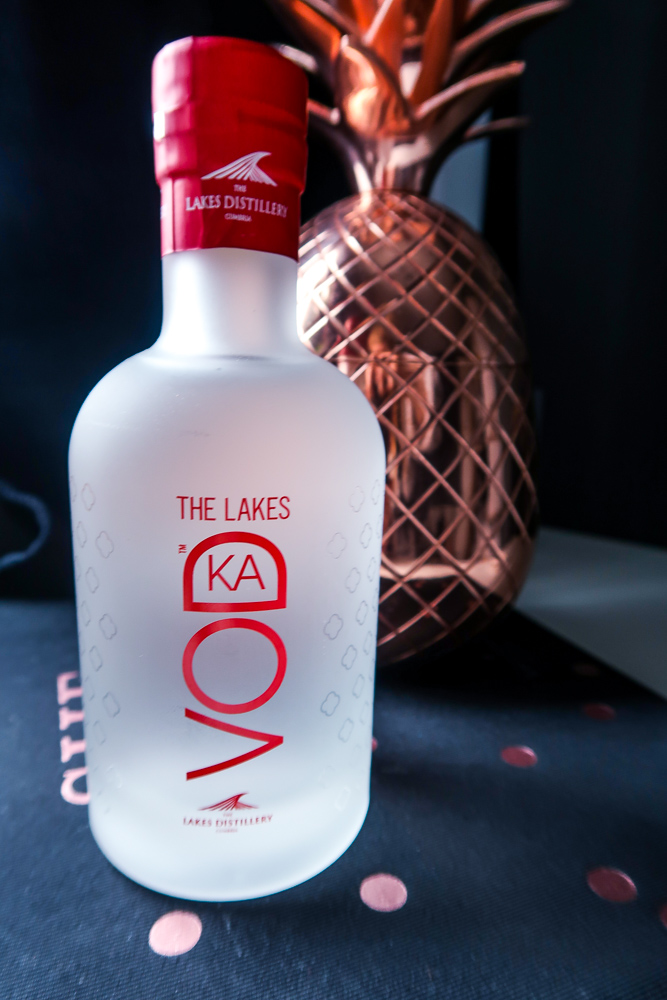 Have you got any ideas that you're getting your mum this Mother's Day? Drop your suggestions below.
Disclaimer: These items were provided complimentary, all views are our own. Read more about disclosure here.