If you want to do up your kitchen, but you don't exactly have a Kardashian level budget with which to do so, check out these clever tips and tricks that will ensure that your kitchen looks almost amazing as the celebs' for a fraction of the price…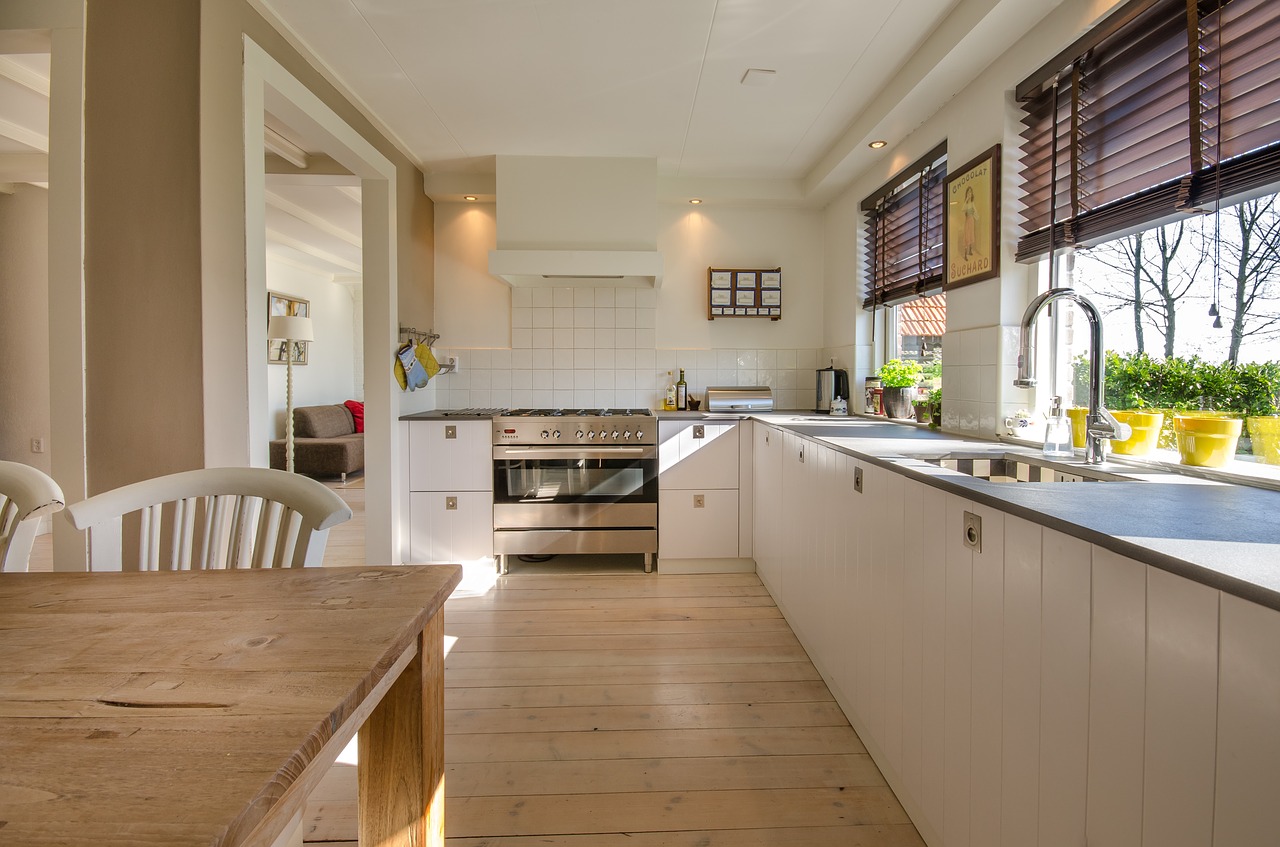 Add an Attractive Lighting Fixture
A really simple way of giving a basic kitchen a bit of a lift in the style and expense stakes is to add one or more attractive light fittings. Pretty pendant fittings or even chandeliers can make a big statement and they work surprisingly well in the kitchen. As well as updating the fitting itself, switch out those harsh filament bulbs for something a little softer to set the mood and soften the tone and you'll be amazed how well such a simple trick can change the space.
Switch Out the Fixtures and Fittings
Another fairly simple and inexpensive way of creating a more expensive look in the kitchen is to head over to Tap Warehouse and buy a new set that has a bit more of a stylised design and which are shiny and new. Head over to the Door Handle Company and do the same with your kitchen cupboard handles and any door handles that lead into the kitchen and they'll ass a bit of sparkle., You don't have to buy the most expensive, as long as they look new and interesting, they'll do the job well enough.
Get Rid of the Fridge Magnets
If your fridge is cluttered up with magnets, calendars, post-it notes and who knows what else, remove them, give your fridge a clean and leave it clutter-free. It's a free way to make your kitchen seem fresher and slightly more luxe.
Cleanse Your Countertops
While we're on the subject of decluttering, removing anything that doesn't need to be present on your countertops to another location (ideally hidden away in a cupboard or drawer) will have a similar effect, giving you a slick minimalist look the likes of which you'll commonly see inexpensive modern homes.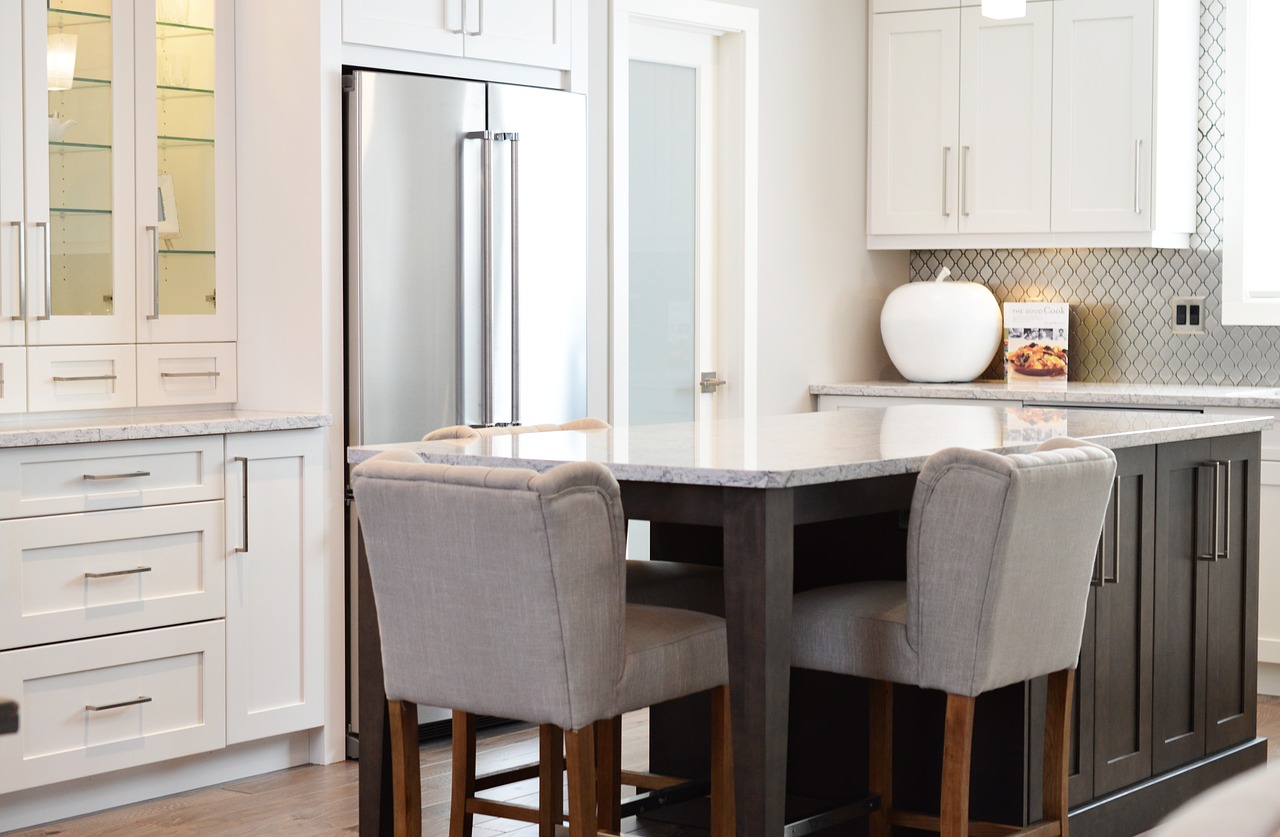 Shower the Place with Flowers
Okay, so you don't have to overdo it, but putting a few glass bowls/vases in the kitchen and filling them with pretty roses, lilies or even orchids if you're looking for something a bit more permanent, will ensure that your kitchen not only looks amazingly luxe but that it also smells fantastic too. If you're on a really tight budget, even picking some pretty flowers from the garden will do the job.
Copper Adds a Certain Something
If you have a little more to spend, consider replacing your existing pots, pans, teapots etc., with copper versions. Not only are they really good for cooking with, but copper looks much more expensive than the usual stainless steel and plastic and it is very much on trend now. Best of all, you can use it to create a sleek modern look or a more modern one depending on your taste.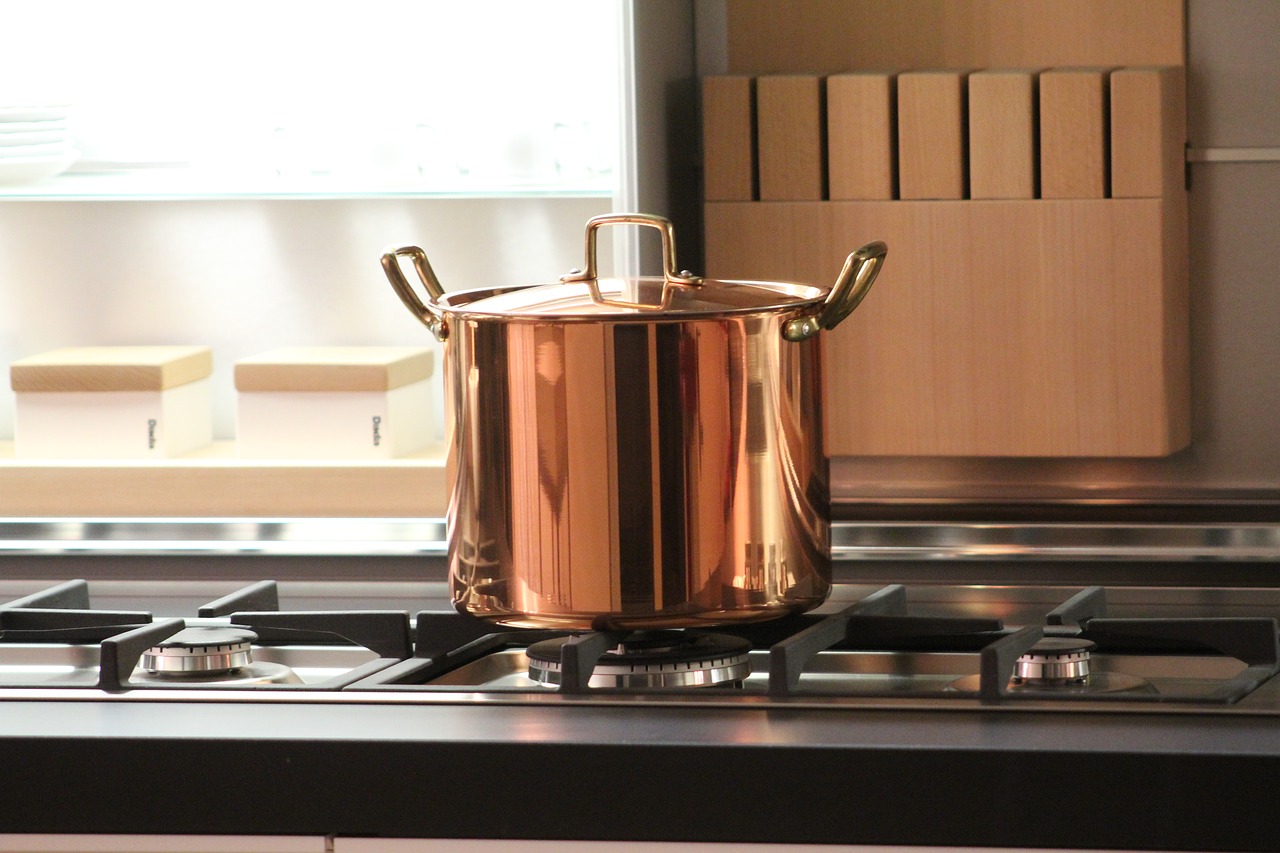 Simple, isn't it?