You better be ready for an onslaught of food posts over the next few weeks! Because, I've been doing some serious eating and it seems like I'm about to share some great food.
Before heading to Vegas I was invited to a black carpet event at McDonald's in Gateshead. Where there were launching their new Signature Collection. In collaboration with Julien Macdonald. McDonald's have created a luxury trio of burgers. The Classic, The BBQ and The Spicy.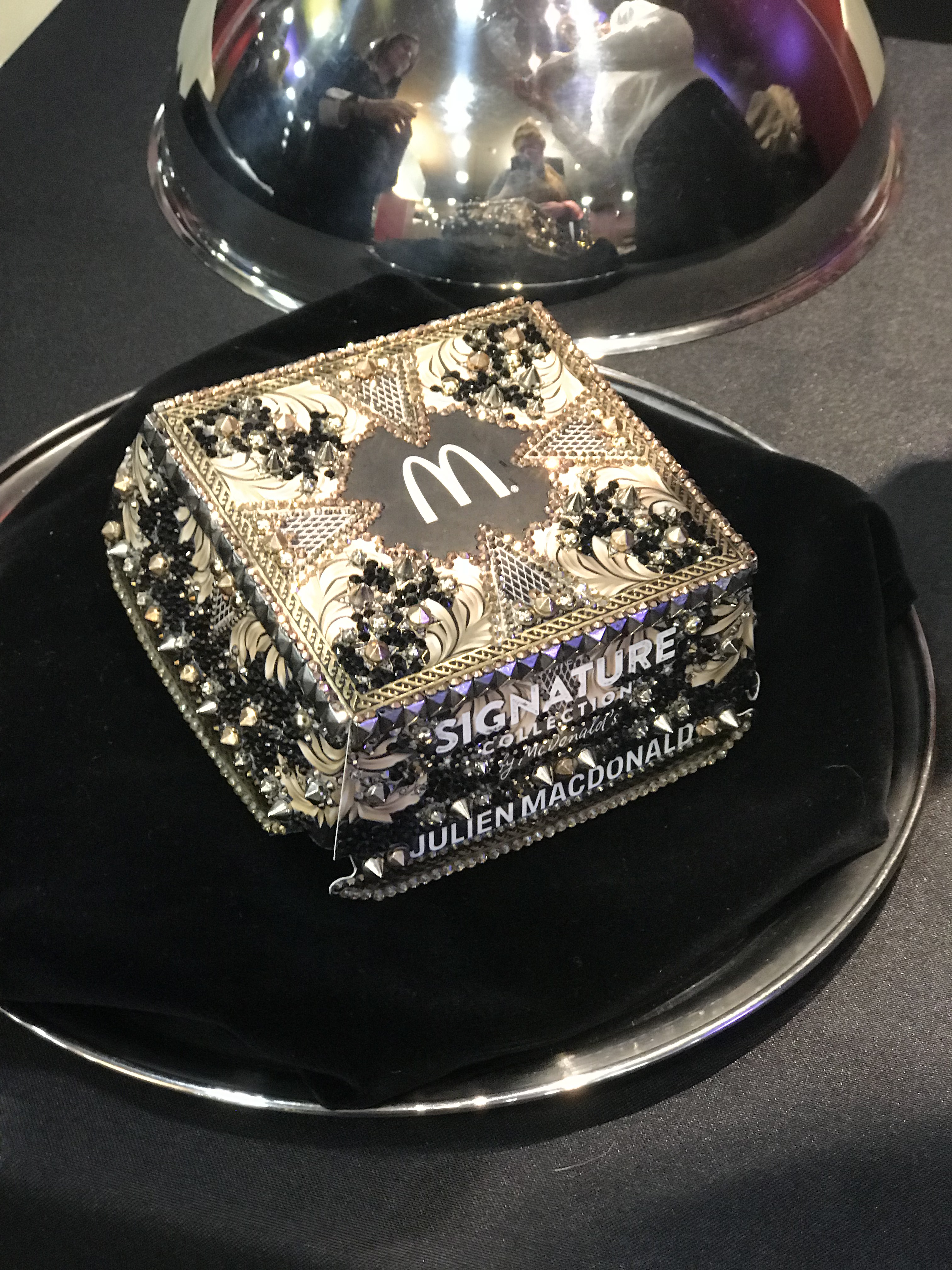 In a bid to stand toe-to-toe with the gourmet burger companies, these made to order luxury burgers are not to be missed.
I took my Mum along to the black carpet launch night. An avid McDonald's avoider she wasn't as excited as usual when I invite her as my plus one to restaurant reviews.
Most noteworthy, The Signature collection is a thick British and Irish beef burger served on a Brioche style bun. A thicker beef patty than your typical Big Mac. They truly do rival the gourmet burger establishments that are found in our city centres.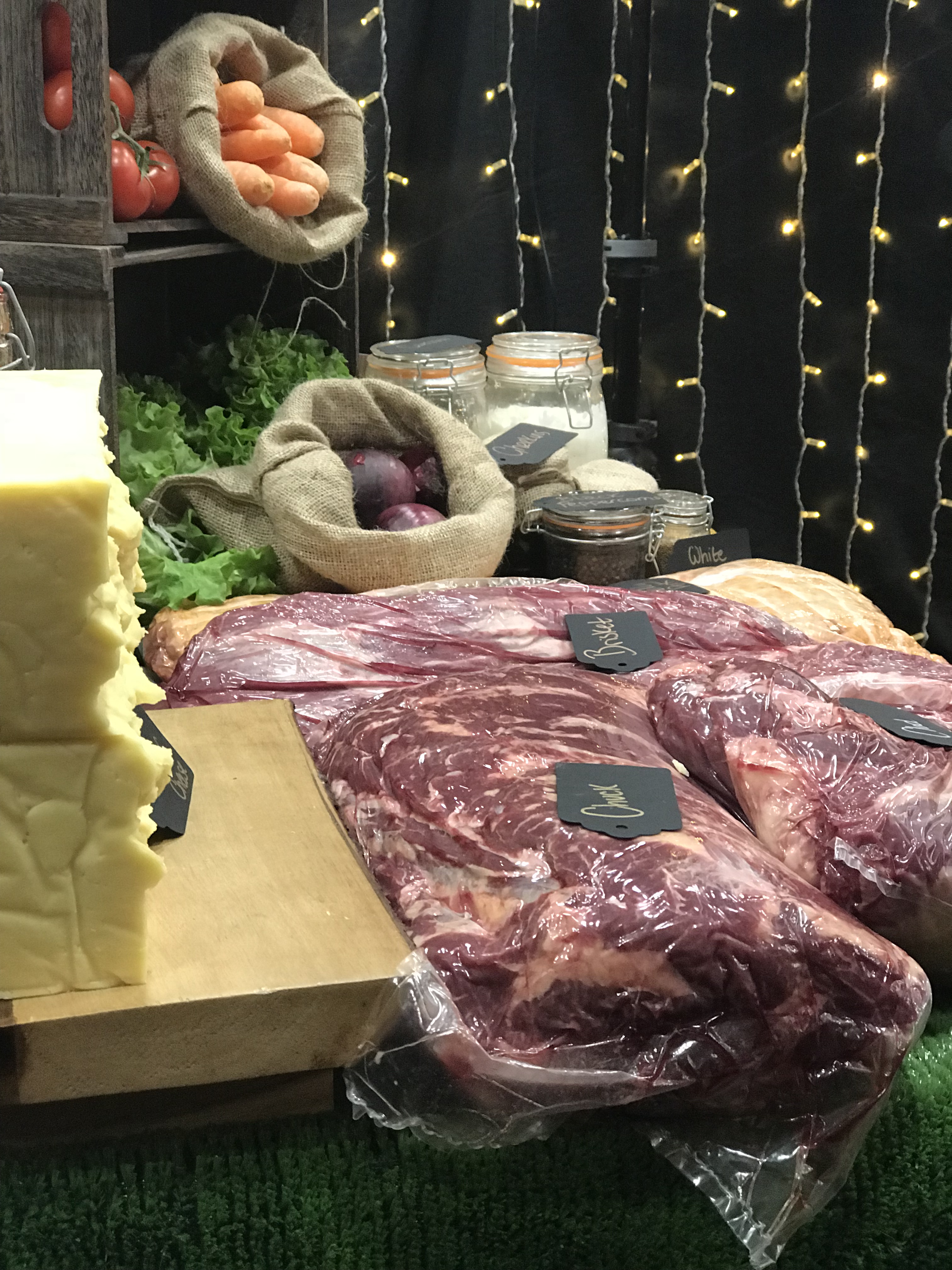 Due to the thickness of the burgers, they take approximately 6 minutes to cook. Unlike the traditional burgers which take less than 60 seconds.
So with a £4.69 price point for a burger and £6.19 cost for a meal. The range is exceptional value for money. Especially when seeing the prime cuts of beef that go into the burgers.
McDonald's locations are seeing a large increase in technological advances in the restaurant regeneration programme with kitchen improvements. Greater technology now sees food made to order. This initiative is future-proofing the outlets so that they remain King of Fast Food.
Tell me what's your flavour?
The Classic served with two rashers of Beechwood smoked bacon. A slice of natural cheddar cheese, wholegrain mustard mayo, ketchup, Batavia lettuce and red onion.
The BBQ, in true style, is dowsed in BBQ sauce. Served with coleslaw, red onion, Batavia lettuce, Beechwood smoked bacon and a slice of natural cheddar cheese.
The Spicy is one for the heat lovers. Served with Jalapeño slices, Pepper Jack cheese, Batavia lettuce, mayo and a spicy relish.
I opted for The Spicy and Mum went for The BBQ. Our burgers were served in beautifully designed striped boxes for added luxe. Radiating the superior quality, ingredients and the most noteworthy flavour that The Signature Collection embodies.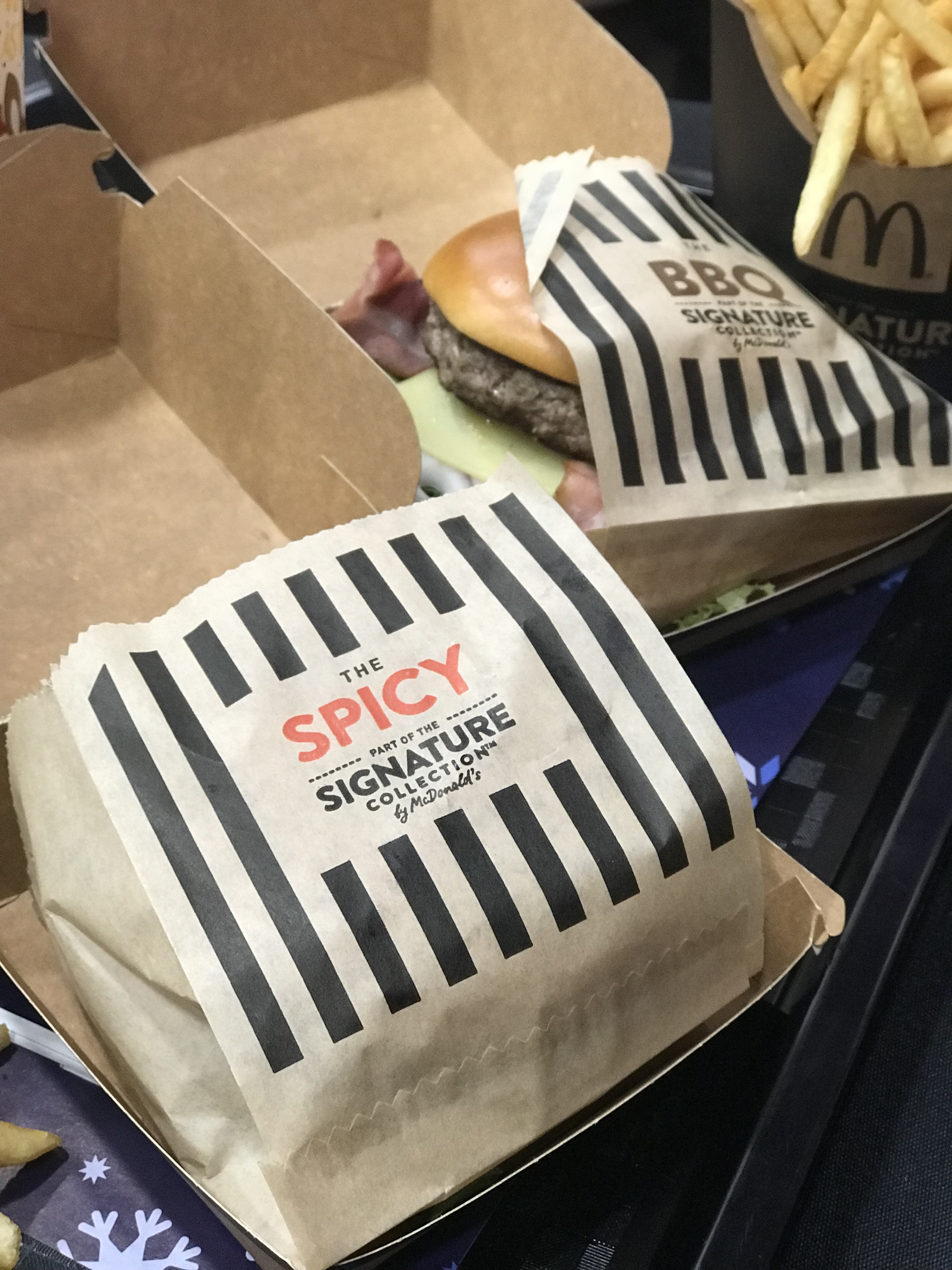 Luxury wrapping
The fries again were served in matching striped wrappers. Biting into our thick beef burgers, rather enjoying the first bite my Mum became an instant convert. Having eaten burgers all over the world, with many different combinations of toppings she boldly stated that it was up there with one of her favourite burgers ever.
So, I must admit, I probably agree. The burgers were cooked perfectly, were flavoursome with tasty good quality beef and they were every bit as good as some of the burgers we've paid in excess of £20 for! Seriously.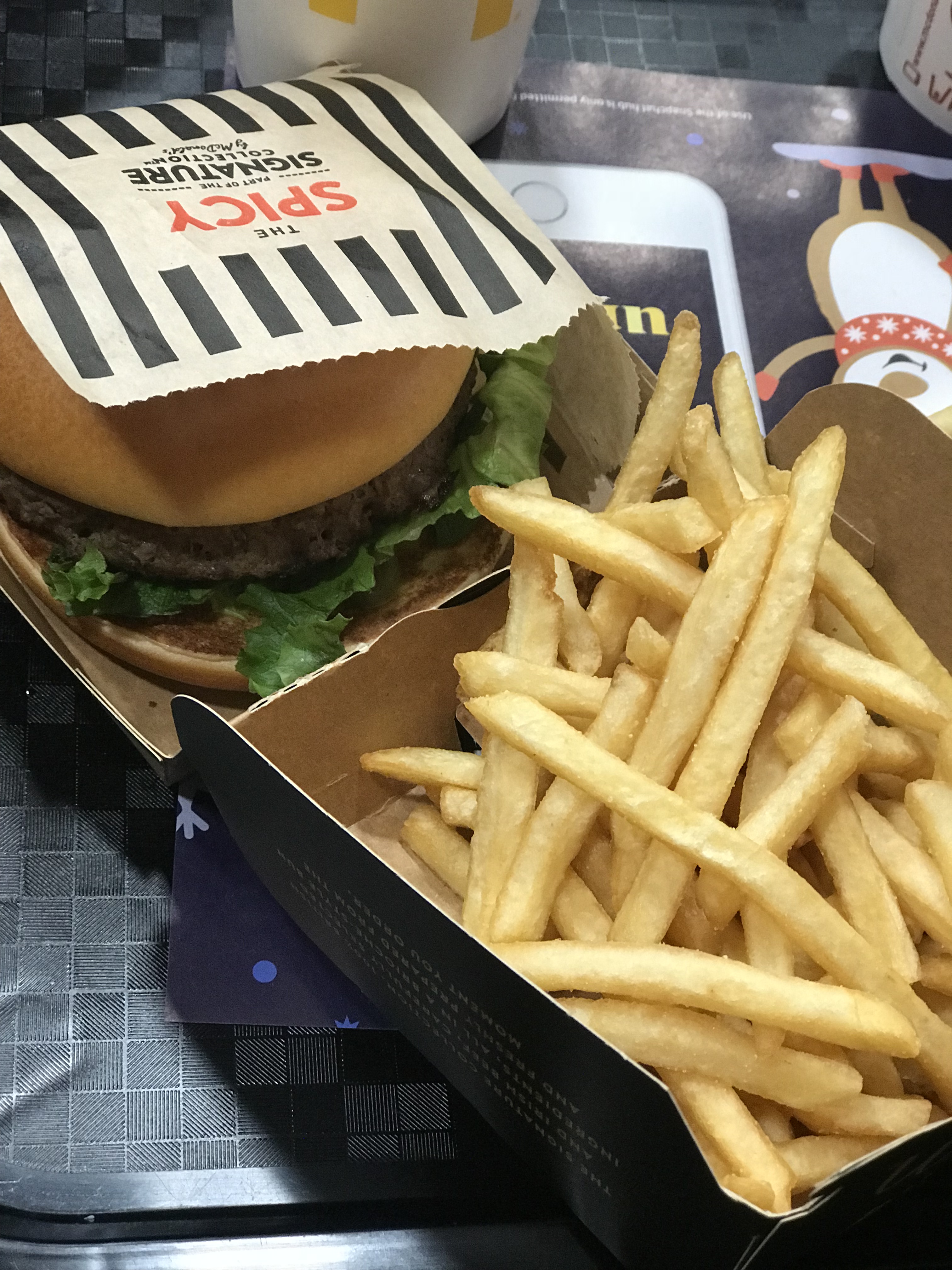 Because one burger review isn't enough – you probably should check out these;
BURGER. | Scottish Burgers head to The Gate, Newcastle
Meat:Stack the Re-Launch | No28 Newcastle | Best Burgers in the City
Smashburger arrives in Newcastle and is an immediate smash hit
So much so that I've raved to everybody about them, had a second at a later date. Even Mum has claimed she'd hit the drive-thru for another!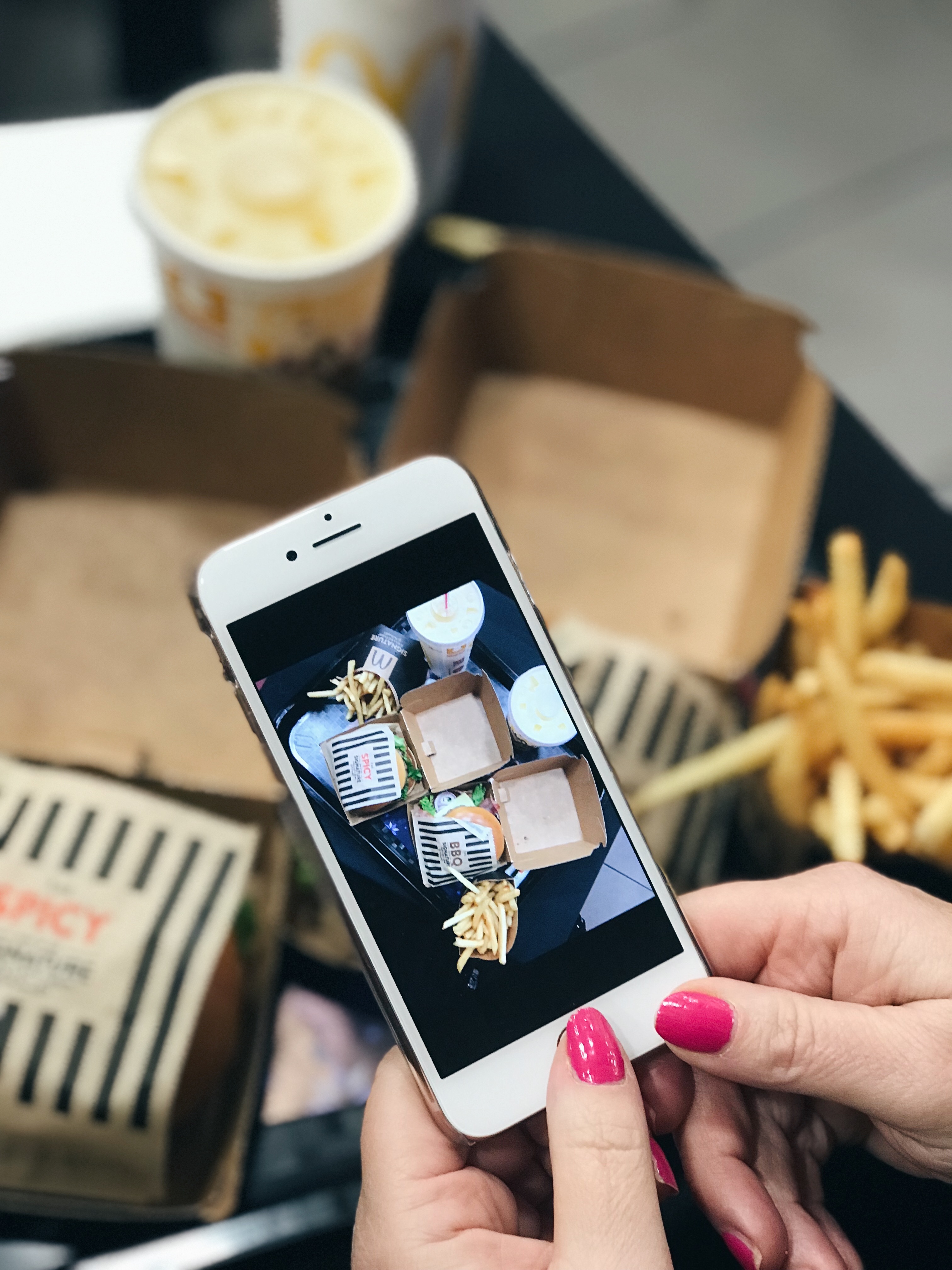 Finally, The Signature Collection is available in over 28 locations up and down the country and is not to be missed.
You'll probably want to find out where your nearest burger haven is, you can do so here.
Pin me for later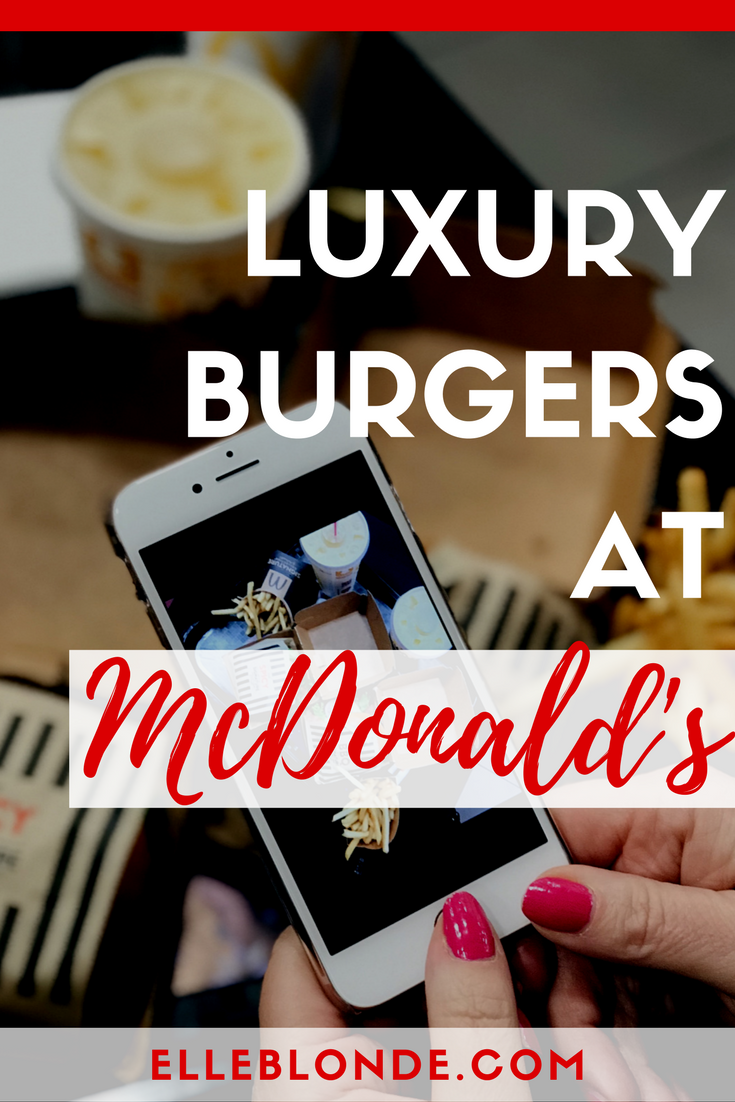 Disclaimer: This meal was provided complimentary, all views are our own. Read more about disclosure here.