Home is where the heart is right? Over the last few months, I've been really into home interiors and styling my home a little more.
I've nearly completed my bedroom overhaul and just need my new bed and a rug then we are good to go with a bedroom tour.
Related Read: Pinterest Worthy Bedroom Styling.
Moving on from the bedroom to the dining room though, in particular, chairs.
I can remember throughout all of my life my Mum has had two statement chairs which sit in her room and the guest room. A wicker tub chair, the other a plush Queen Anne. They've been styled to suit the room and accessorised with complementing cushions.
I myself have a beautiful Rococo style chair and stool which were once an awful mess, they were then recovered and reworked to create a simply stunning feature.
A feature chair is one of my favourite pieces to effortlessly style a room for several reasons;
Focal point in any room
Adding a feature chair to any room instantly directs attention to these pieces and away from plain walls. As it goes from ground up it also breaks the gaze of the eye and gives a little variation from shelving and wall art.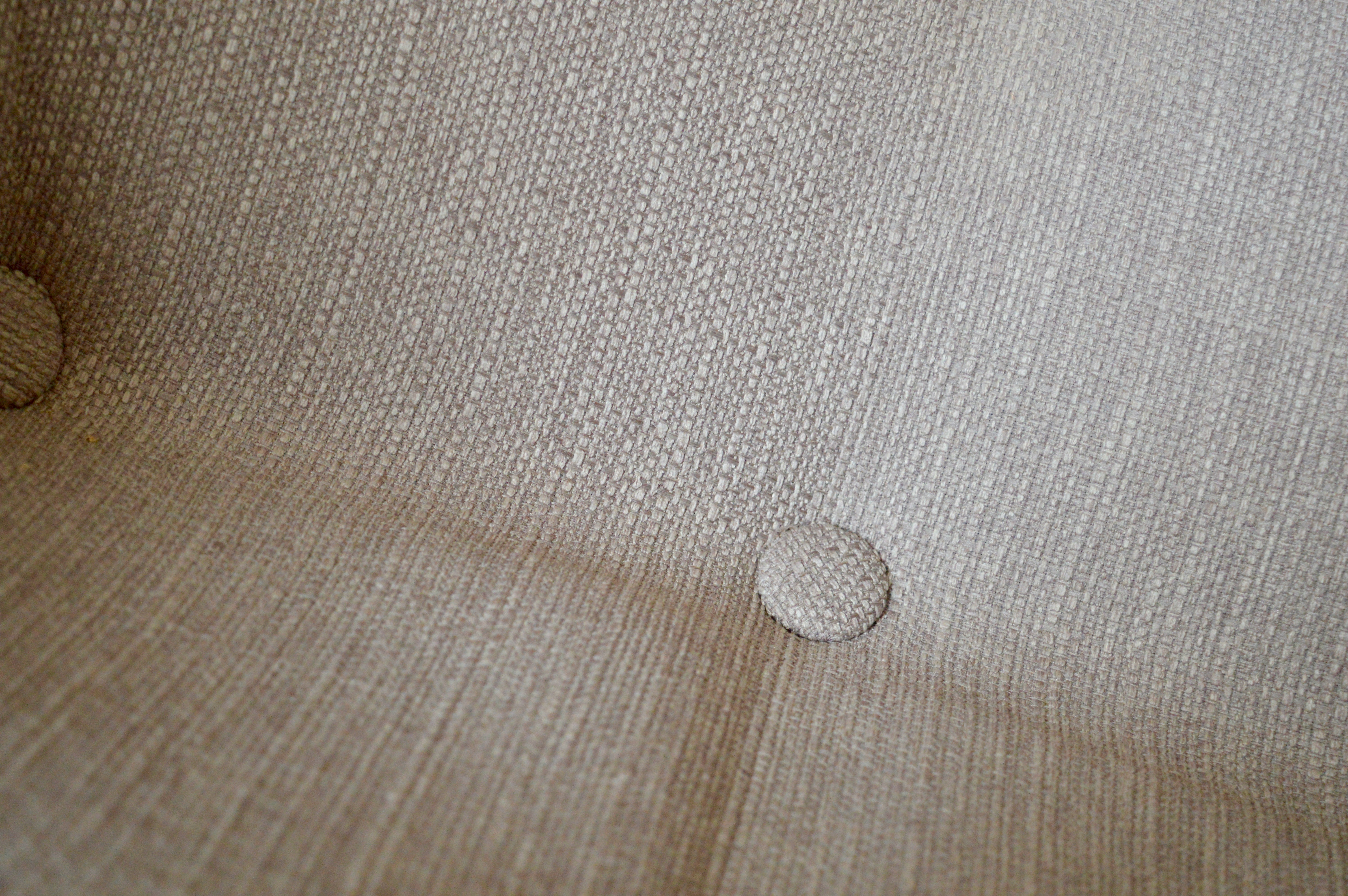 It's a conversation starter
From 'Where is that chair from?' to 'I love that cushion?' or 'That material is gorgeous'  feature chairs are often ways to get guests to start conversations at parties or to fill an empty silence.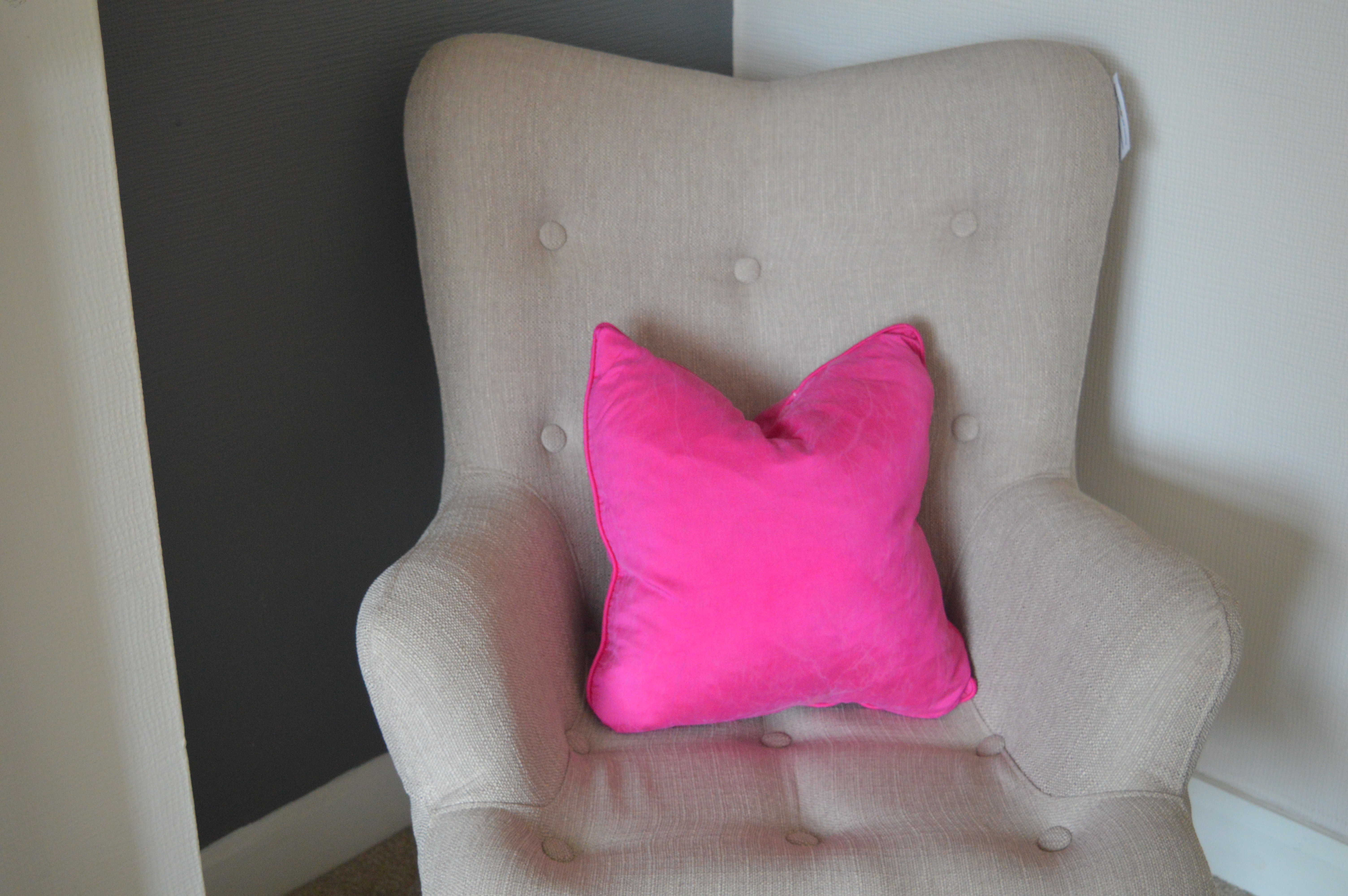 Adds depth and warmth
As with adding anything to any room, feature chairs fill up empty space, creating less area for coldness to circulate meaning that your room will become warmer and the addition of your feature chair will create a cosy and warm feel.
Styling a chair couldn't be easier too and this angel wing chair from Sloane and Sons is one of the easiest to style.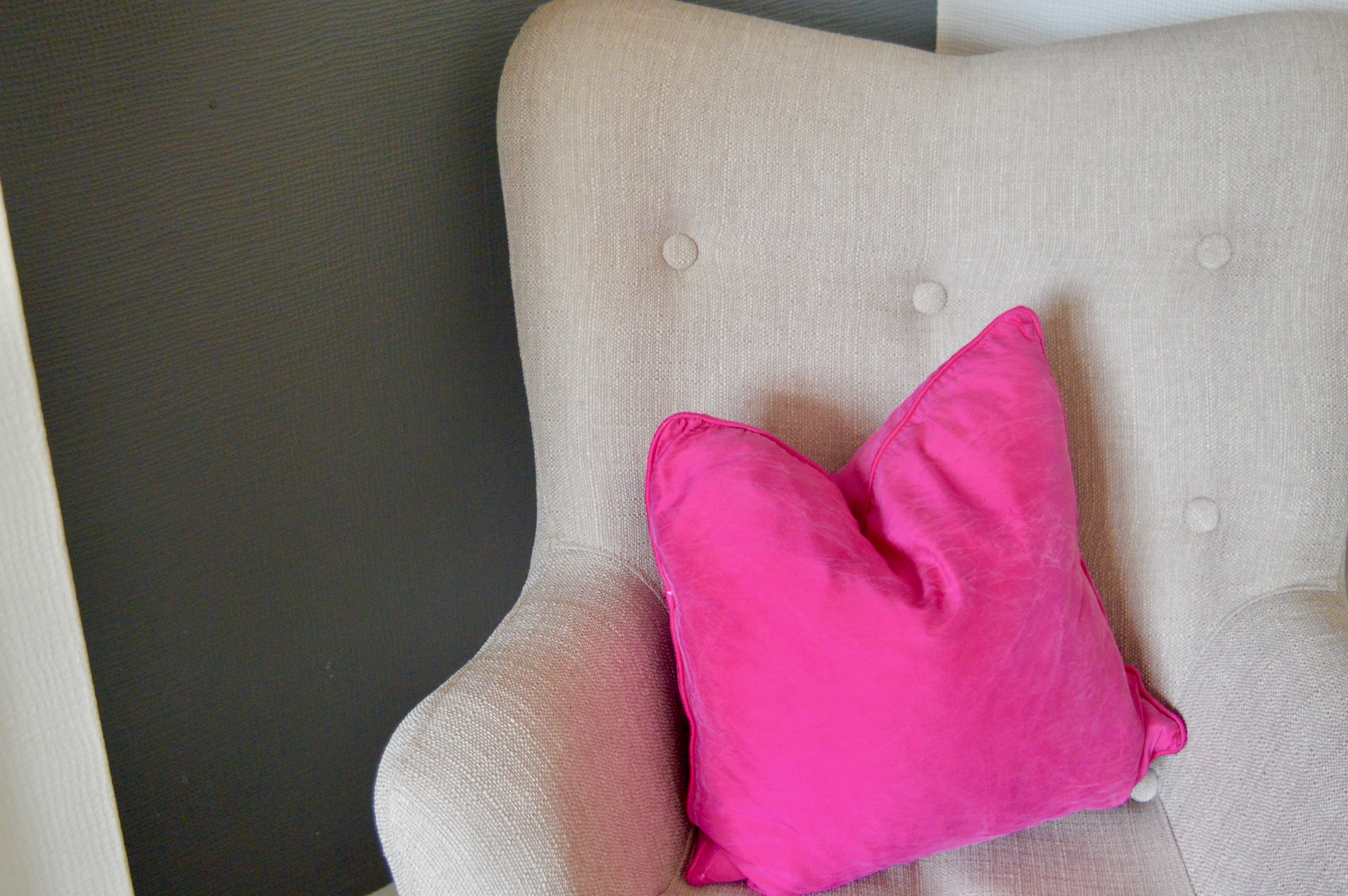 Sitting angled slightly off the wall in the dining room, juxtaposed between a warm cream and an urban gray wall. This stone coloured chair with Beech legs is so versatile it's very easily styled to create totally different looks mood dependent.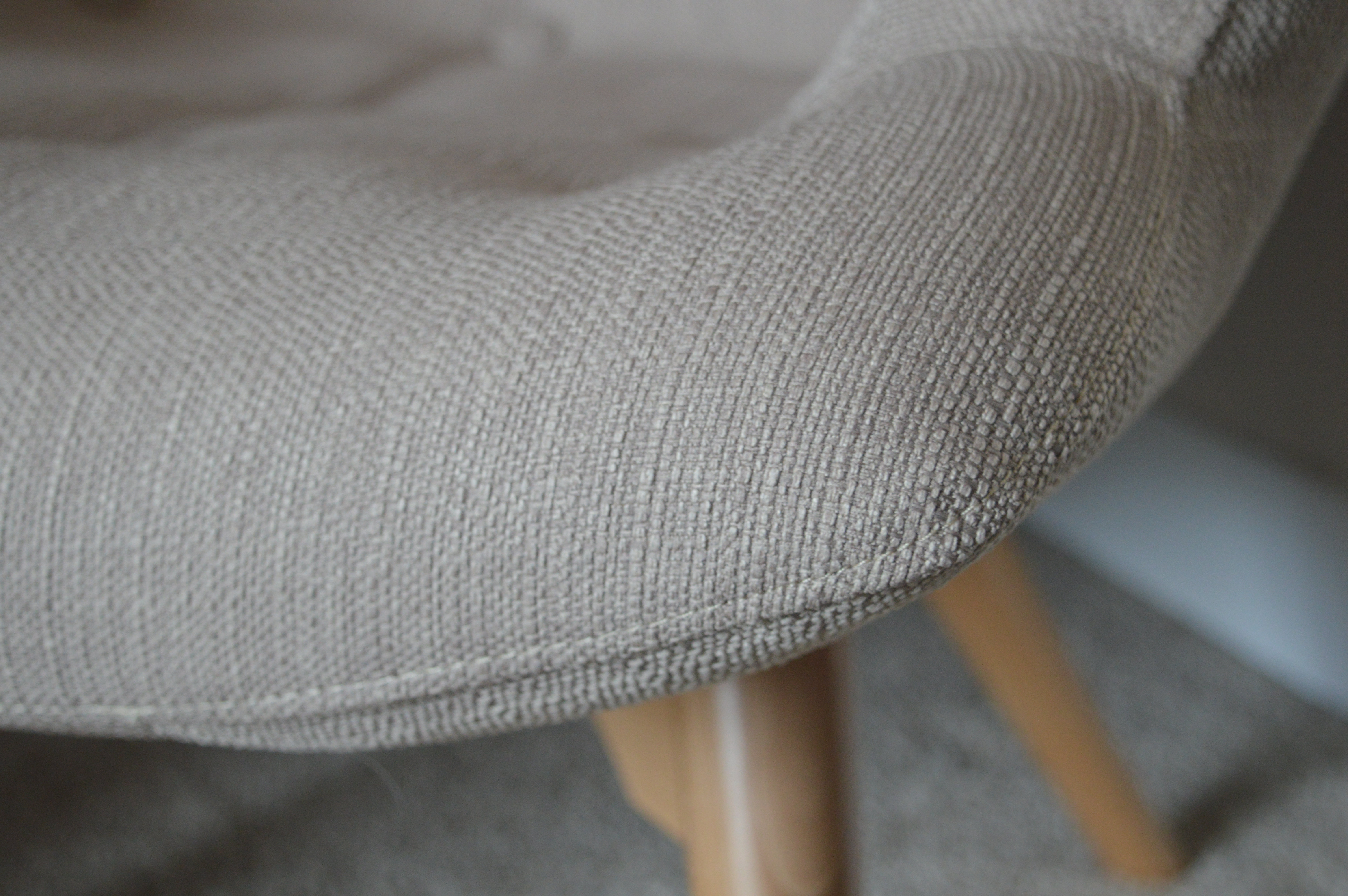 Leave it like a blank canvas for a very minimalist Scandi style styling. This would look great in rooms with white walls too. Available in 9 colours, with notes of Scandinavian styling throughout the colour palette these chairs are designed to give an angel like look whilst sat in them.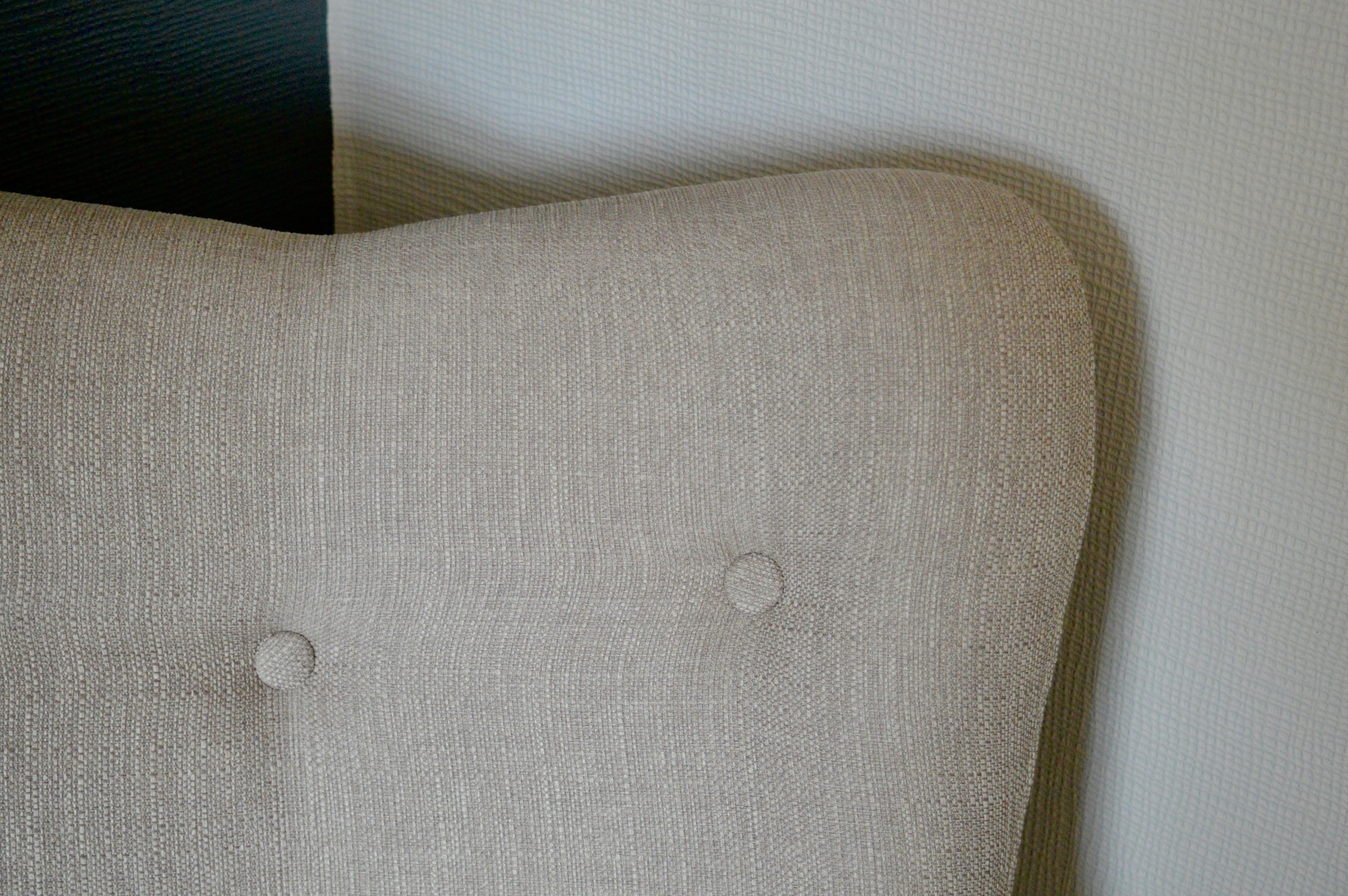 Colour Pop
Add a colour popping cushion. Vibrant accent colours draw attention to the chair to create a real feature in any room. This John Lewis silk fuschia cushion adds a really modern twist to this style wing backed chair.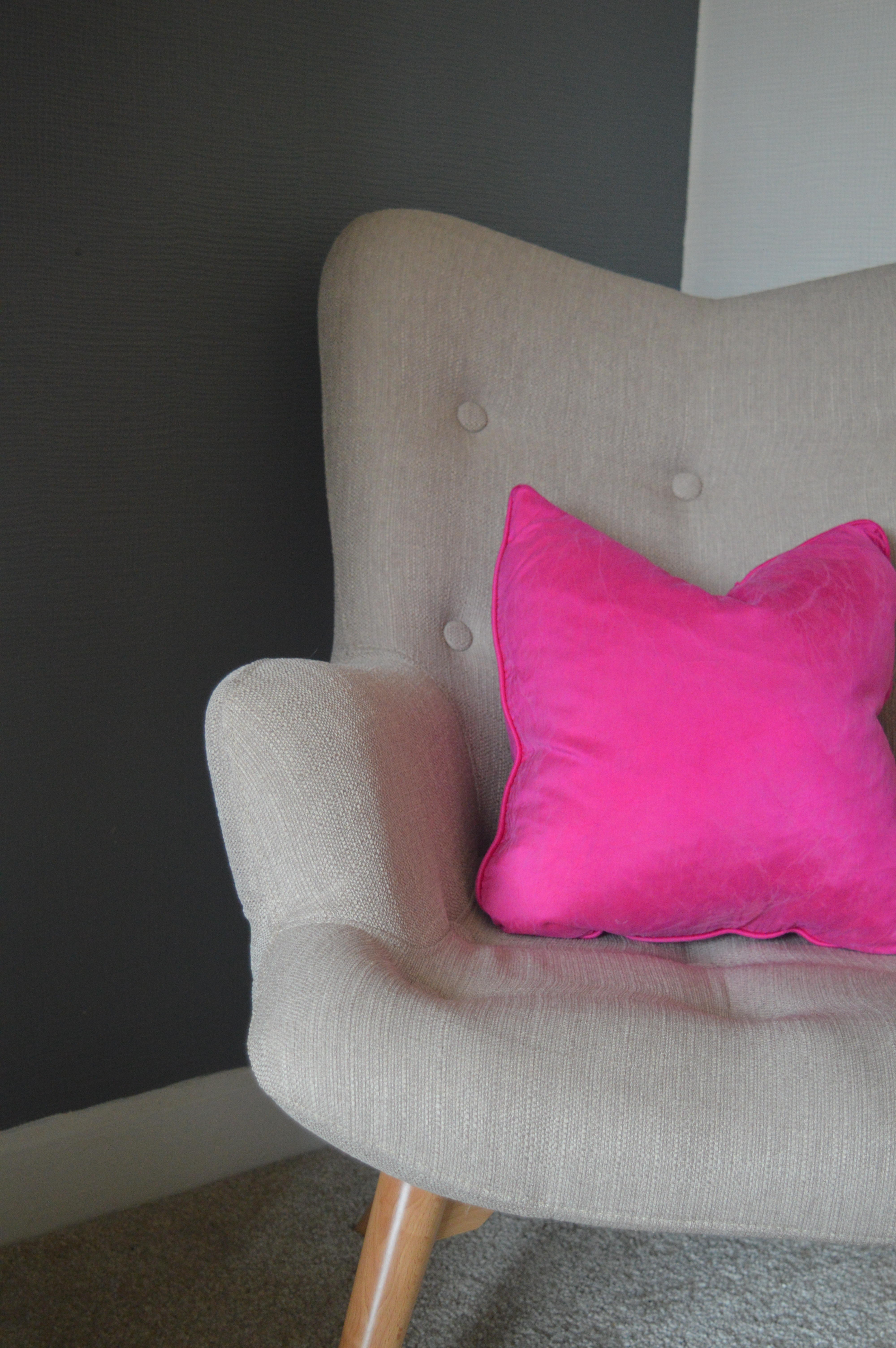 My favourite five cushions for creating an attention grabbing feature chair. Click them to shop:
L-R: John Lewis; Linen £30, Selfridges Knot £89, John Lewis Highland Cow £48
Accessorise.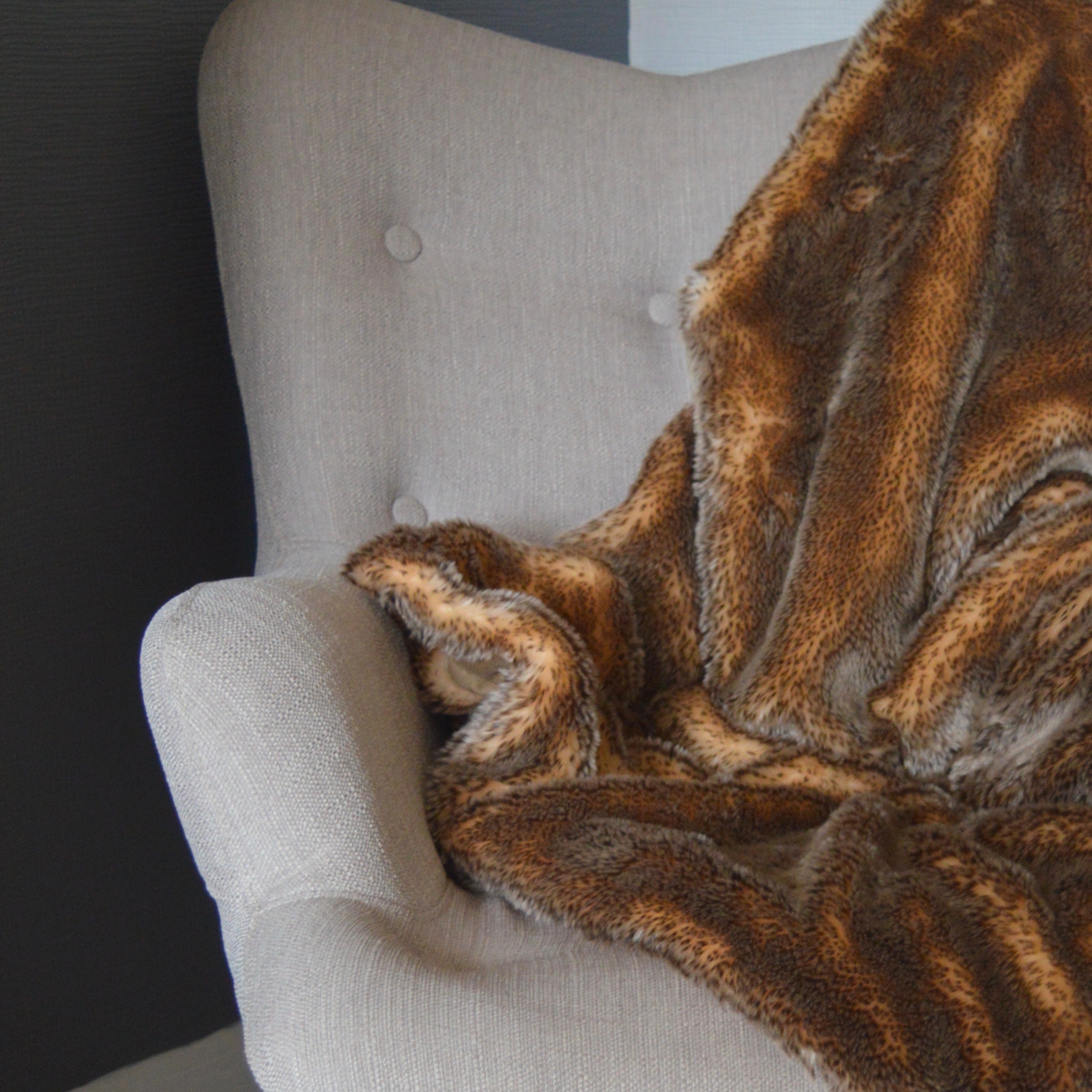 For a luxe look drape a faux fur throw over the back. It doesn't have to look neat either, the messier the better.
I've found some similar throws to my bargain find that would look amazing draped over your feature piece. Shop them here: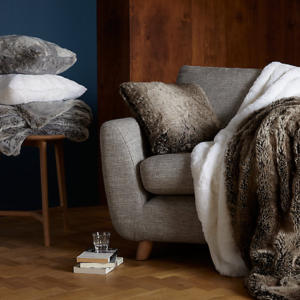 L-R: John Lewis Mocha Faux Fur £90, Missoni @ Selfridges £410, Barker & Stonehouse Faux Fur Camel £175
Of course, if you're looking for the chair, you'll find it here.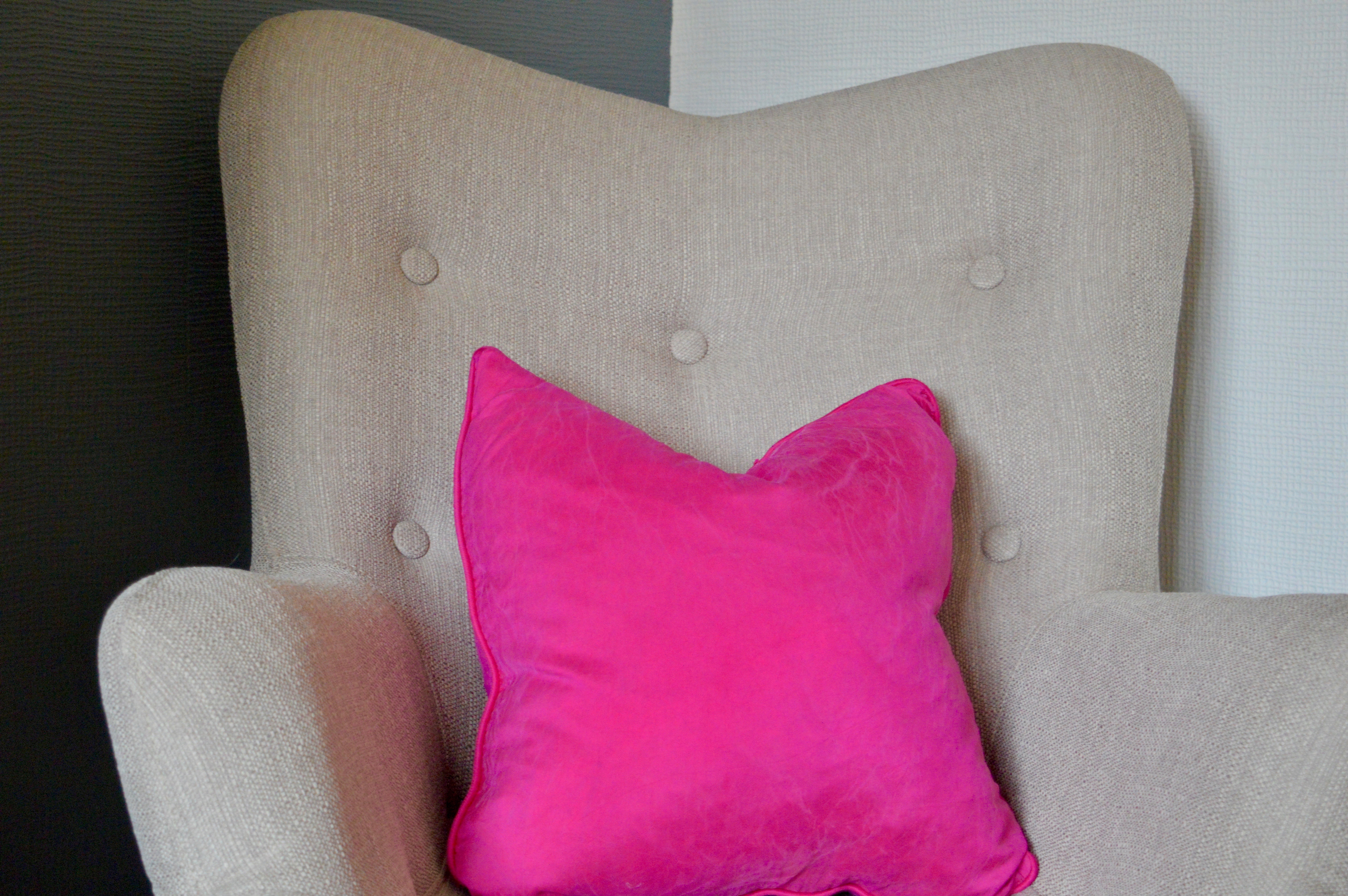 How would you choose to style your feature chair? I'd love to know drop me your tips below.
Disclaimer: This item was provided complimentary, all views are our own. Read more about disclosure here.