A spot of shopping often requires a little pitstop for a refuel, a chance to grab a refreshing cold beer twisted with tequila as you set down your shopping to peruse a Mexican menu. That's exactly what we did last week when we headed to Barburrito for a Burrito making masterclass.
Arriving at the newly opened location located in The Qube, in the sprawling Metrocentre shopping mall in Gateshead we were about to learn all about the history of this exciting Mexican eatery.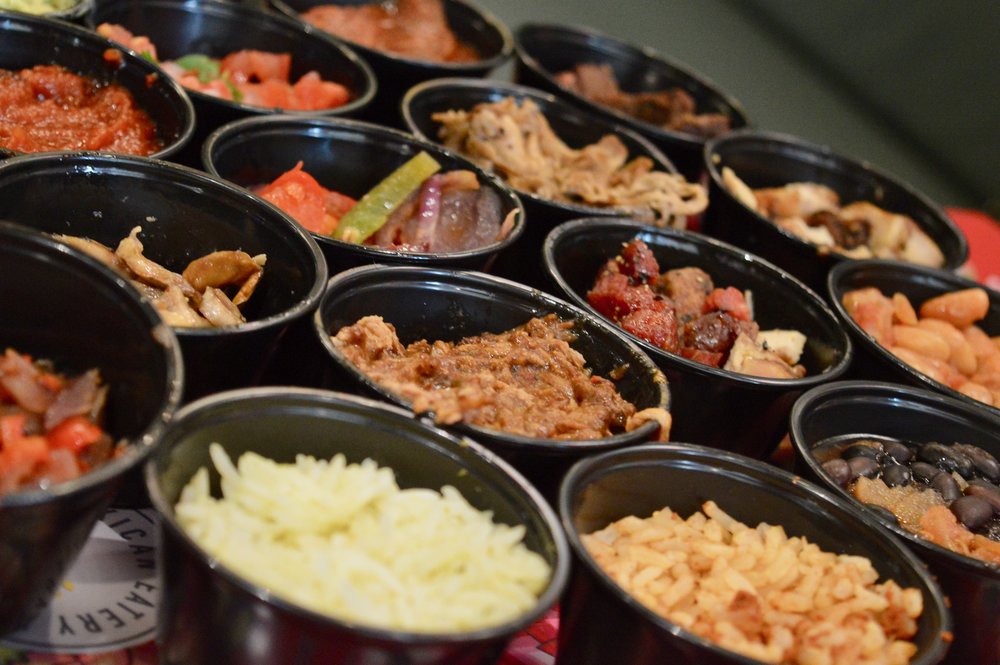 With the very first Barburrito opening in 2005 in Manchester's Picadilly Gardens, the brand continues to grow and now have added an impressive 22 locations up and down the country to their portfolio with the intention of adding an additional 5 locations per year.
Barburrito for vegans
Barburrito is famed for their jam-packed burritos and their inclusion of all dietary requirements too. Catering for all those from vegans and vegetarians to gluten and dairy intolerances there's a dish to be created for everybody.
Arriving at the masterclass was a small but intimate crowd. Taking part in the masterclass was influencer BFF Pixie and ultimate socialite from Fashion Voyeur and the fabulous YouTube sensation Sarah Louise Porter who's weekly vlogs are as enchanting as her fabulous pink hair.
Sipping on a beer at 11:30 am (whoops) we were given the full rundown of the eatery and then we were ready to taste all of the different burrito fillings that hungry visitors can add to their burritos.
On a huge tray, we sampled each of the ingredients; with a choice of two different rice options, brown burrito rice and a lime and coriander thin grain rice we all decided that although the thin grain was delicious we'd all be opting for the brown rice in our burritos.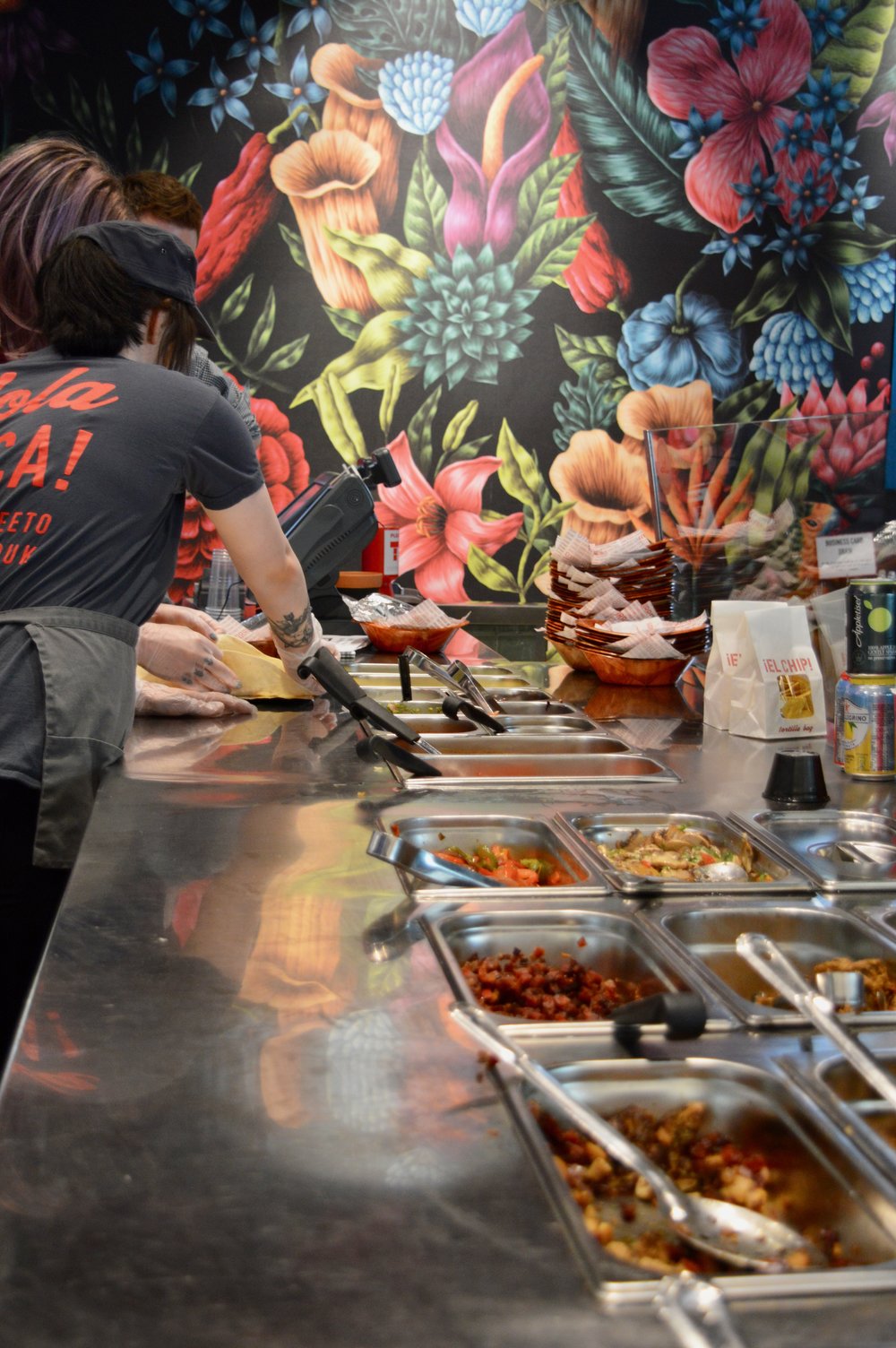 The next most important ingredient in a burrito is the beans. With another choice, we sampled the mild beans followed by the spicy beans. The spicy beans contained pinto beans, one of our personal favourites. These were tasty and certainly the choice for when it came to burrito making.
So many choices
With a huge selection of meats (and vegetarian/vegan) fillings, we sampled them all. The meats of choice were; chargrilled chicken, chicken and chorizo, a tender pulled pork, spicy shredded beef with herbs and tender grilled steak.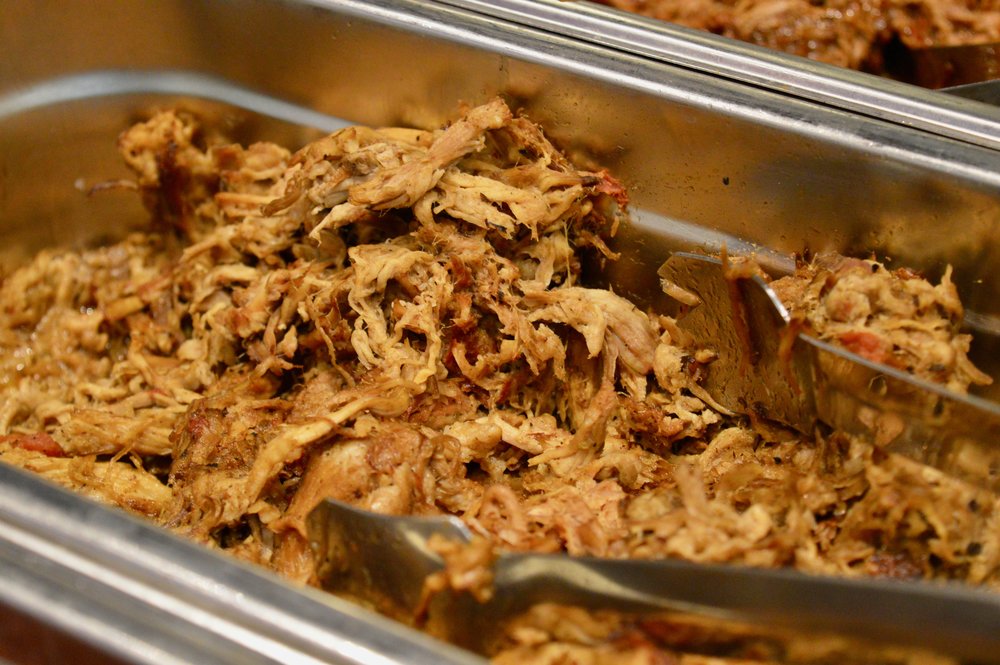 Garlic mushrooms and grilled peppers and onions were next up to try, these are layered on after the meat filling. Followed by a salsa, in order of heat the choices were; Pico de galo, ranchera, chipotle and finally the mule drivers which we were informed that when the staff make this salsa they have to wear fully enclosed headgear, long rubber gloves and even thigh protectors because of the spice…
Finally, freshly made guacamole and coleslaw were up for our verdict. As we nibbled and tasted all of the fillings we headed up to the burrito bar, washed our hands, donned attractive plastic gloves before heading to create our own burritos.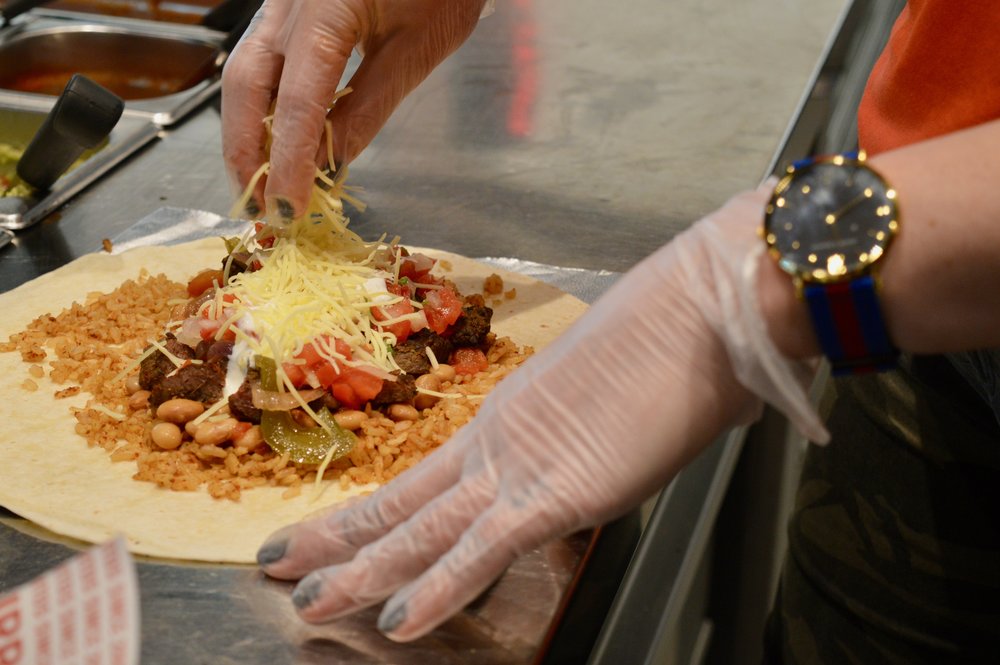 Fillings galore
Warming the wrap firstly it was then onto the choices of filling. Moving down the line each time we added our chosen items. You're wondering what our loaded burrito contained, don't you? Here we go:
– Brown spicy rice
– Spicy beans
– Chicken & Chorizo
– Grilled Steak
– Garlic mushrooms
– Grilled peppers & onions
– Mule drivers salsa
– Guacamole
– Soured cream
– Jalapenos
– Cheese
and finally coleslaw.
What a list! This burrito was jam packed, Barburrito is well known for their generous servings and as we looked in amazement at our full burritos we couldn't help but think how we would ever be able to get them shut. There's an art and fortunately, the staff were there ready to help us wrap our creations.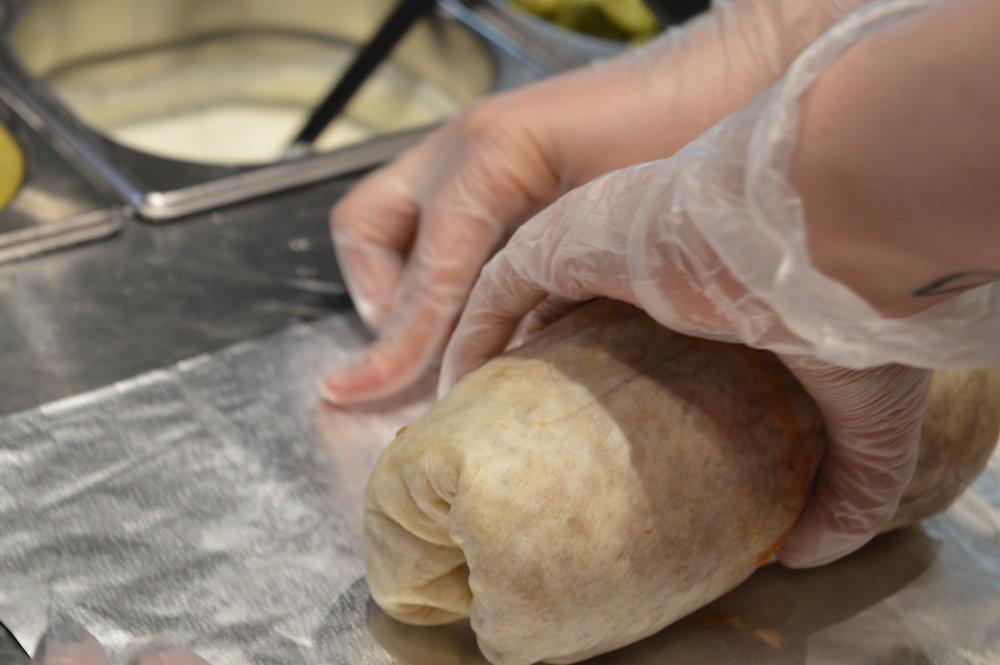 As we sat down to enjoy our huge burritos we discussed how well all of the ingredients blended together. Finishing up our burritos after a struggle, evidently, our eyes were bigger than our bellies, we were absolutely stuffed. Feeling as if we needed to be rolled out from how filling our food was, we certainly didn't require any food for the rest of the day.
With all dietary requirements catered for their menu includes nachos, tacos, naked burritos and even churros for if you have any room afterwards.
Barburrito comes highly recommended for a bite to eat when you're out and about. Find out your nearest location here.