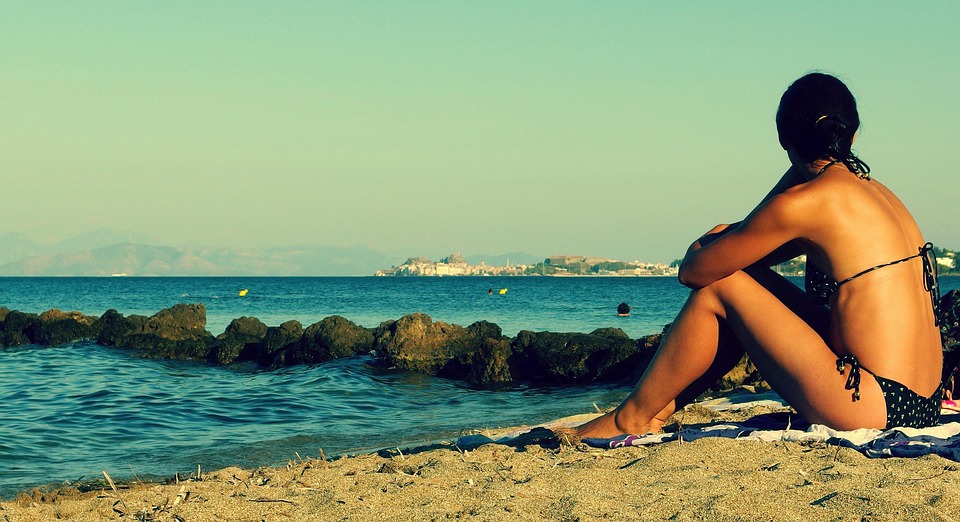 We all want to look our best when we go away. Whether you're after a holiday romance or want to look good for your peace of mind, the holiday beauty quest is important. You'll be going somewhere new, with no one around who knows you. You could argue that you don't need to bother. But, not making an effort with your appearance could leave you feeling flat. Even if you go natural during the day, chances are you'll want to get dolled up in the evenings. And, beauty aside, the sun could send your skin a little crazy. You're better off keeping up with a skincare routine to help it adapt. But, it's not as simple as delving into your extensive makeup collection. When you're traveling, you need to make what you have work for you. Here's how to keep yourself looking beautiful while away.
THE RIGHT EQUIPMENT
Baggage allowance is limited, and makeup is heavy. Pick your makeup travel kit wisely. The first thing to mention is that your regular products may not suit your sunkissed skin. Turn to companies like Beauty Ambition, and stock up on anything you think you might need. From products for freckles to sun-blocking moisturizers; make sure you've got it all. On the makeup side of things, you're going to have to play favorites. It may be like choosing a favorite child, but it's necessary. If you're struggling, pick products you could wear with a lot of outfits. That way, you know they're worth taking!
REMEMBER SUNSCREEN
It's going to be hard to travel in style if you've got a red face. And, that's not to mention the damage sunburn can do to your skin! Make sure to stock up on sunscreen, and wear it! You may be after the sun-kissed look, but it's not worth the trouble. As well as sunscreen itself, take along as many moisturizing products as possible. Your best efforts can't save your skin from that drying sun. Save yourself suffering through flaking, uncooperative skin by considering what you'll need.
DON'T BE AFRAID TO KEEP IT SIMPLE
Don't be afraid to keep your makeup choices simple. If your usual options are heavy, experiment with something lighter before you go. A heavy makeup routine may run and look strange. Instead, opt for something lighter. A breathable foundation and simple eyeliner are sure to look better than heavy eye shadow. Of course, it all depends on your destination. If you know the weather's going to be hot, it's worth considering.
REMEMBER TO TAKE IT OFF!
Who can honestly say they take their makeup off after a night out? Most of us leave it on and deal with it in the morning. Don't do that while you're away! Chances are, you'll be enjoying a lot of nights out. Make sure, though, that you take the time to remove your makeup before bed! Leaving it on could cause spots and irritated skin. You don't want to be dealing with that while you're on holiday!