Bluestone Park Part 1
You know that I treat my little Jack Russell, Ziggy like a proper baby. He's the smallest but feistiest member of the family and he has a really special bond with my Granda in particular. So when I realised he hadn't been on a proper holiday in his 6 human years I felt totally saddened.
The furthest he'd ever been was to visit his Grandma & Granda in the Lake District or to visit his Italian Spinone cousin Riever in Liverpool. As a result, we decided to head to Bluestone Park, Wales.
As Ziggy isn't a great traveller, consequently we decided to head to the Lake District first for an over night stop to break up the journey. So on Monday morning we all piled into the car. First of all before we departed, I popped a couple of travel sickness tablets into his mouth and we began our long drive.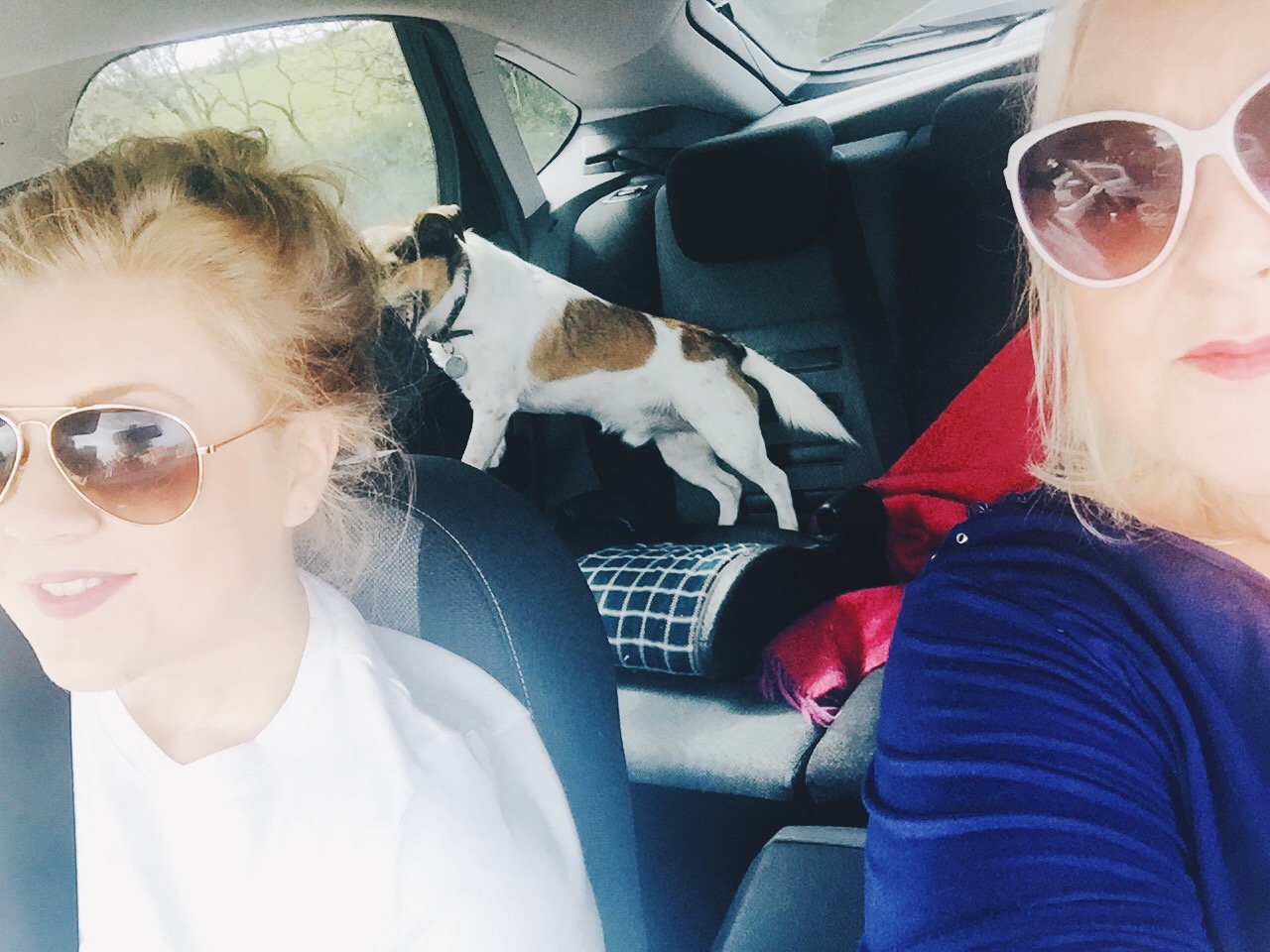 Heading down the country and in through North Wales the scenery was absolutely beautiful. The weather was magnificent and sure enough the journey seemed to fly. We stopped a couple of times for Ziggy to stretch his legs and have a little drink. Since he's such a nervous and awful traveller we seemed to have found a solution to calm the puppy dog down. Anybody with a dog that doesn't travel well, you must invest in these. They're actually the best thing we've ever bought.
[amazon_link asins='B00CFLOC4W' template='ProductCarousel' store='serenhomeinte-21′ marketplace='UK' link_id='8a34f818-b8e8-11e7-82ee-0d301ed37bd6′]
While we neared the end of our journey we could see the brown signs for Bluestone. We were all excited but very weary and couldn't wait to get into our lodge. So that we could open a bottle of our newly discovered favourite wine, Res Fortes.
Welcome to Wales
We pulled into the park, up to the cabin in the centre of the road to check in. While the lady on the desk was lovely, she then asked about the dog. Uh oh. Dogs weren't allowed on the park. At. All.
There must have been some confusion and crossed wires as Bluestone is a dog free park. Consequently, we were a little confused somewhat as their website fails to mention this and we were under the impression dogs were allowed. Never mind, rules are rules and our 8kg mass of ginger Jack Russell was not allowed on the park.
Explaining how far we had travelled the centre staff were extremely understanding and they tried to find a resolution for us. Somewhere to stay for Ziggy. In addition, Kennels weren't an option either as he has terrible anxiety and would be beside himself.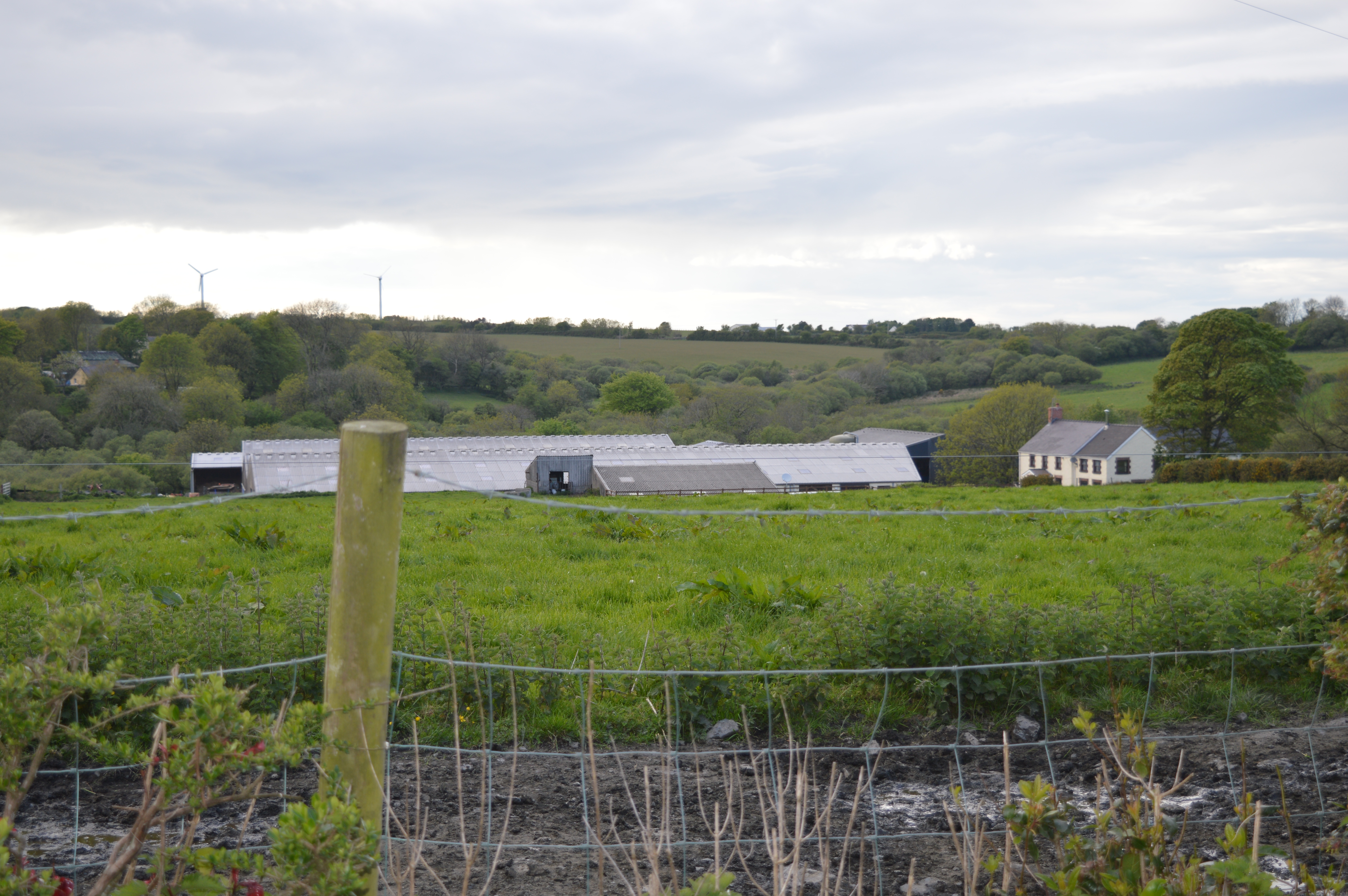 As we waited for 45 minutes, Ziggy fast asleep in the back of the car the park manager came out to inform us she had found us a cottage to stay in for the week. 15 miles away. We were then told we'd meet Heather at the cottage, who was the owner.
Punching the postcode into the sat nav we headed to meet Heather. An upset puppy dog and 15 minutes later we arrived at Erwin Cottage. Where we were greeted by Heather and an ever so helpful Liz. Who was wearing a Bluestone shirt who had nipped down to give the cottage a quick clean.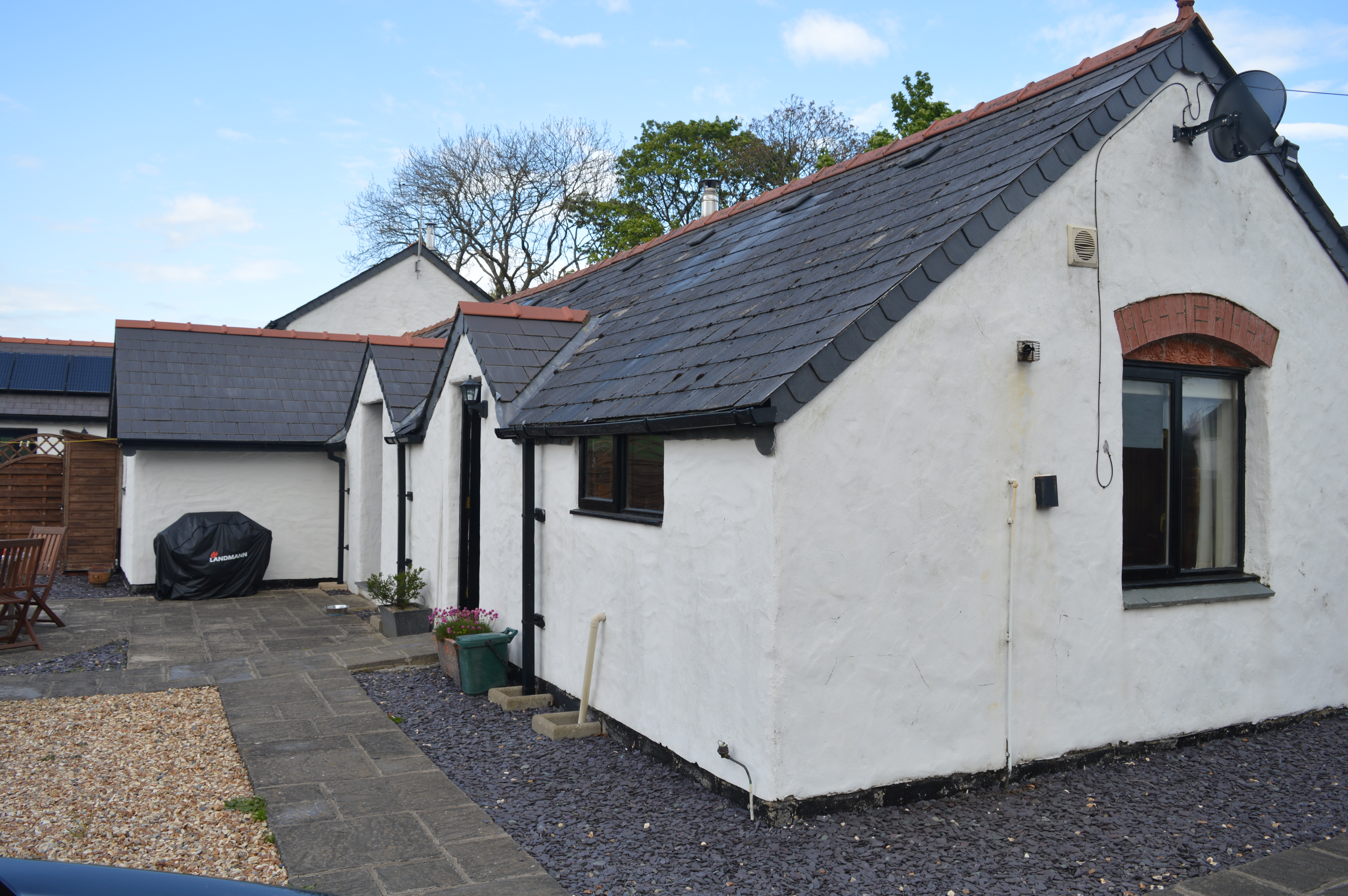 As we hopped out of the car we were warmly welcomed by Heather who was absolutely lovely. She showed us around the cottage which was beautiful decorated and in keeping with the rustic farmhouse feel. With quirky medieval tiles positioned around the cottage she told us the story of the history of them.
The cottage we were staying in before her and her husband Bill purchased the land was also home to a tile maker. When he sold up and moved he had left some tiles. Which Heather & Bill had used in the building when they renovated the two cottages that are situated adjacent to each other.
Ziggy & the chick
We took a walk down past the chickens, Which Ziggy was confused by and into a field which Ziggy could let off steam in. As the sheep in the next field looked at him in amazement. If they could talk they'd probably be saying "look at that stupid city dog, it's like he's never seen the countryside before".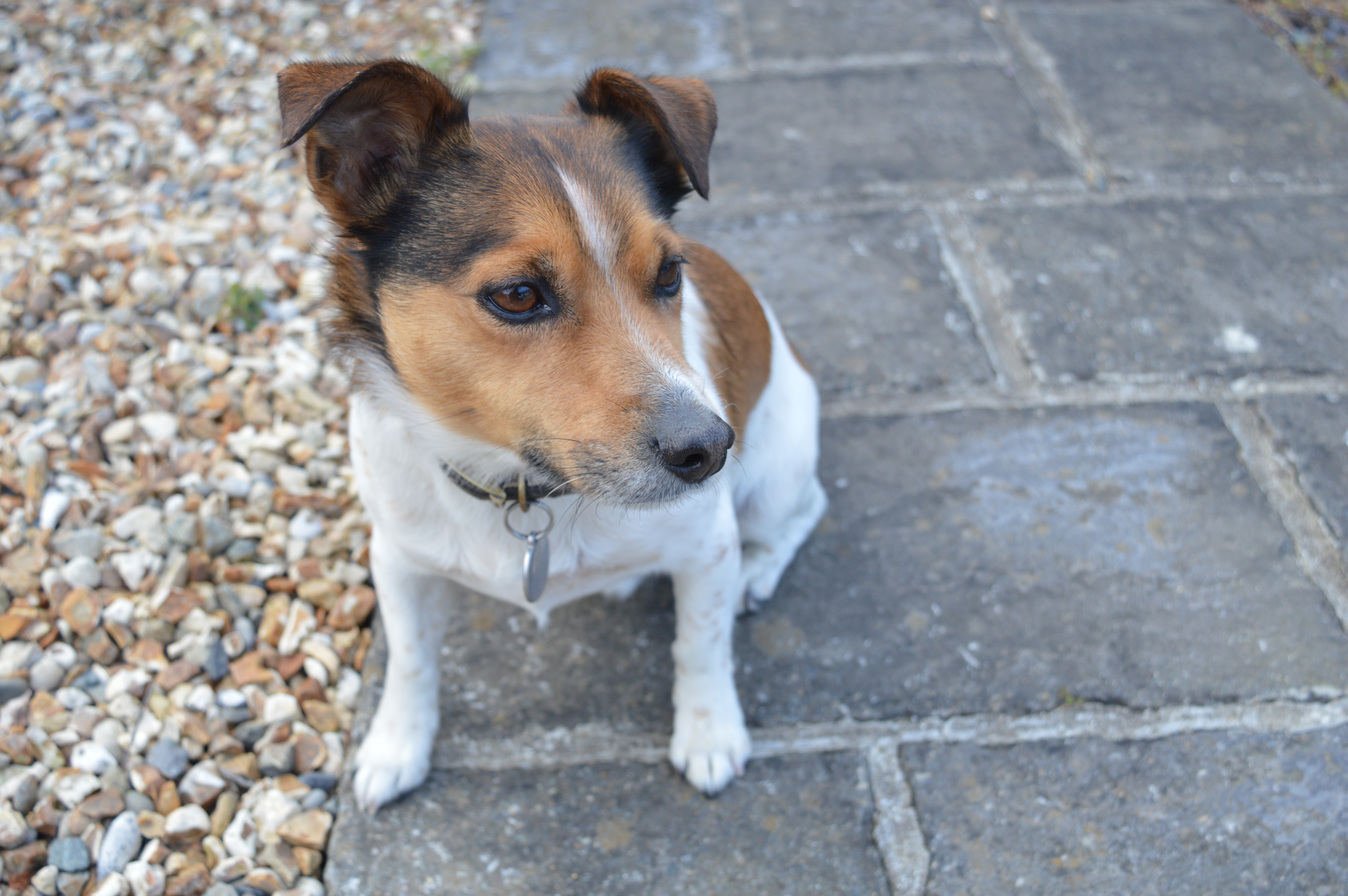 We headed back up to the cottage where Heather presented us with a bottle of Pembrokeshire wine. The littlest touches are the most memorable.
The mammoth journey had taken it out of us so we opened another bottle of wine. Took out the chips and dips and watched the television before we retired to our beds.
Consequently, we were looking forward to what tomorrow had in store for us.
Ready for Day 2? Read it here
Day 3 is here and you can check out Day 4 too
Looking for a staycation? Pin me for later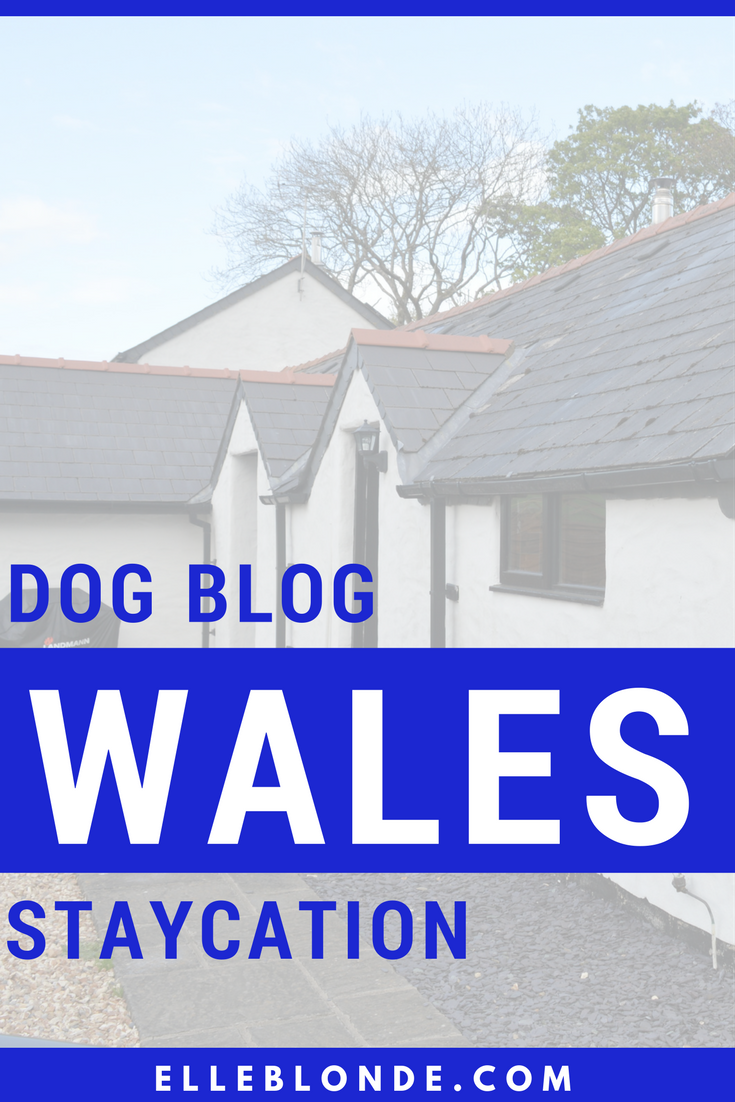 Disclaimer: This stay was provided complimentary, all views are our own. Read more about disclosure here.